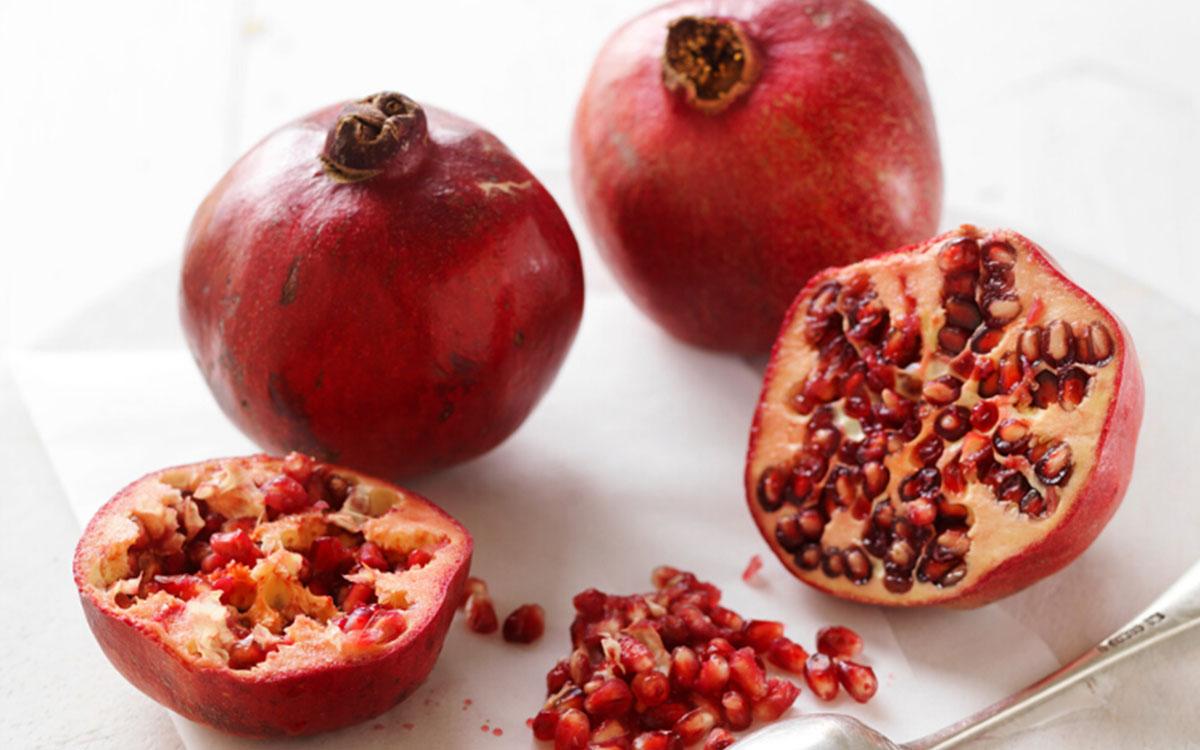 7 immune-boosting Autumn fruits
Posted on Apr 29, 2020
If every cloud has a silver lining, the silver lining from this virus scare is that it's happening in Autumn, at a time of year when nature delivers a potent mix of nutrient-rich fruits which help to boost our immunity. Health experts agree that while the recommended daily intake of vitamin C is 45 mg, we are well advised to stock our bodies up with much more than this amount when the season changes and we're exposed to infection. While vitamin C may not stop you from catching a virus it is involved in respiratory defence and can reduce both the severity and duration of the infection. During autumn there's a wide range of vitamin C, and other antioxidant - rich fruits available from your local greengrocer.
Selected for their nutrient power, versatility and length of time they stay fresh, here are our top 7 fruits for autumn.
1. Oranges
Nutrients
Contain 150% the daily recommended intake of vitamin C.
The whole fruit is a great source of fibre which is important for gut function.
Orange zest contains the flavonoid naringin which has anti-inflammatory properties.
Versatility
As a mid-meal snack, it's hard to beat an orange, peeled and served raw, or with a handful of cashews. For variety and to boost the number of nutrients in your meals try these recipes.
Recipes
Easy orange, carrot & almond cake
Storage
A good quality orange will last out of the fridge in a cool dark place for between 7 – 14 days. Refrigerated oranges will keep for a month or longer.
2. Pomegranate
Nutrients
Contains almost 50% the recommended daily intake of vitamin C.
Anthocyanins found in the red pigment of pomegranates may provide anti-inflammatory, anti-viral, and anti-cancer benefits.
Pomegranates contain ellagitannins reported to exhibit numerous health benefits including anti-inflammatory, anticancer, antioxidant, prebiotic, and cardioprotective properties
Versatility
With their glorious sweet/sour flavour, pomegranates are used to enhance many sweet and savoury dishes. Try these two delicious Autumn dishes.
Recipes
Butternut pumpkin, spinach & pomegranate rice salad
Storage
In a cool dark environment, pomegranates will keep for up to a month. Refrigerated they'll keep for up to 2 months. Pomegranate arils can be frozen for up to 12 months
To freeze:
Remove the seeds and discard all surrounding skin.
Blot the arils with kitchen paper until completely dry.
Arrange arils on a tray lined with baking paper and place in freezer for 2 hours to flash freeze.
Transfer to a freezer bag and store for up to 12 months.
3. Apples
Nutrients
Skin left on; apples contain 14% the recommended daily intake of vitamin C.
Apples are rich in the flavonoid quercetin which has antioxidant and anti-inflammatory effects.
A great source of soluble fibre, pectin in apples is fermented by good gut bacteria which helps to prevent certain cancers and bowel disorders.
Versatility
There's an apple to suit everyone's taste. We love them raw with cheese and in these delicious recipes below.
Recipes
Cauliflower 'tabouli', chickpea and apple salad
Storage
Apples will continue to ripen after picking. At room temperature they will store for 1 – 2 weeks however in the crisper section of the fridge, apples will remain fresh for 1 – 2 months. Store apples apart from other produce to prevent ethylene gas produced by the apples from spoiling other produce.
4. Limes
Nutrients
Limes contain 32% the recommended daily intake of Vitamin C which in addition to strengthening the immune system may also relieve asthma symptoms triggered by the common cold.
Limes contain a flavonoid called naringenin, which has strong cancer-preventing properties.
Citric acid in limes and other citrus fruits may prevent kidney stones from forming
Versatility
Ask any chef what their secret is, and chances are it will be lemon or lime juice; It enhances every meal. During Autumn we always keep a bowl of limes ready for just about anything.
Recipes
Lime & lemongrass chicken with bok choy
Storage
Out of the fridge, limes will keep for 10 – 14 days. The peel may become yellow however they are still good to eat. Stored in plastic bags in the fridge they will keep for 4 – 5 weeks. To get the maximum amount of juice, pop them in the microwave a few seconds or roll them around the kitchen benchtop before cutting. If you have a glut of limes, freeze the juice in icetrays and use when needed.
5. Persimmon
Nutrients
One persimmon provides 21% the recommended daily intake of vitamin C.
The vibrant orange pigment is an indication of the antioxidant beta-carotene, which supplies the body with 55% the recommended daily intake of vitamin A, an important nutrient for eye health.
A single fruit contains 6 g fibre necessary for healthy gut function.
Versatility
Sweet persimmon, otherwise known as Fuji fruit or Japanese persimmon can be eaten when it's crunchy and firm or soft and squidgy. Either way it's delicious served just as it is or in these recipes below.
Recipes
Sweet persimmon, serrano ham & rocket salad
Storage
Store persimmon calyx side down out of the fridge and eat within a few days. Once soft they can be stored in the fridge for 2 – 3 weeks. If they become too soft, puree the fruit and freeze it in an airtight container to serve with ice-cream.
6. Finger limes
Nutrients
One finger lime contains 32% the recommended daily intake of vitamin C.
An Australian native superfood, they are also rich in folate, potassium and the powerful antioxidant vitamin E.
The level on antioxidants and vitamin E is particularly high in the pink finger lime.
Versatility
Until recently, finger limes were reserved for up market restaurants. Today they are known as a highly nutritional native superfood. The caviar inside is most sought after, however the skin is mild flavoured enough to suck the caviar through and has health benefits of its own.
Recipes
Finger lime, avocado, chilli & chicken salad
Finger lime & ginger dressing on oysters
Storage
Finger limes will keep for around 14 days stored in the fridge. To prolong their life, they can be frozen whole and eaten within 12 months.
7. Kiwifruit
Nutrients
For vitamin C, few fruits exceed the amount of vitamin C in kiwifruit. They contain a whopping 120% the recommended daily intake.
Another great food for digestive health with 9% RDI fibre, kiwifruit help to feed the good bacteria in our gut and keep us regular.
With 38% the recommended daily intake of vitamin K, kiwifruit play a role in blood clotting, bone metabolism, and regulating blood calcium levels.
Versatility
Nothing quite beats a kiwifruit sliced into a fruit salad or dipped in dark chocolate but here are two other great ways to add kiwi into your daily diet.
Recipes
Spicy kiwifruit salsa with five spice chicken
Fruit skewers with butterscotch dip
Storage
Out of the fridge, ripe kiwifruit will only last a couple of days however they will keep in the refrigerator for 1 - 2 weeks. Unripe fruit can be stored in plastic bags in the fridge for up to 6 weeks.