7 - 13 AUGUST 2023
---
FRUITS: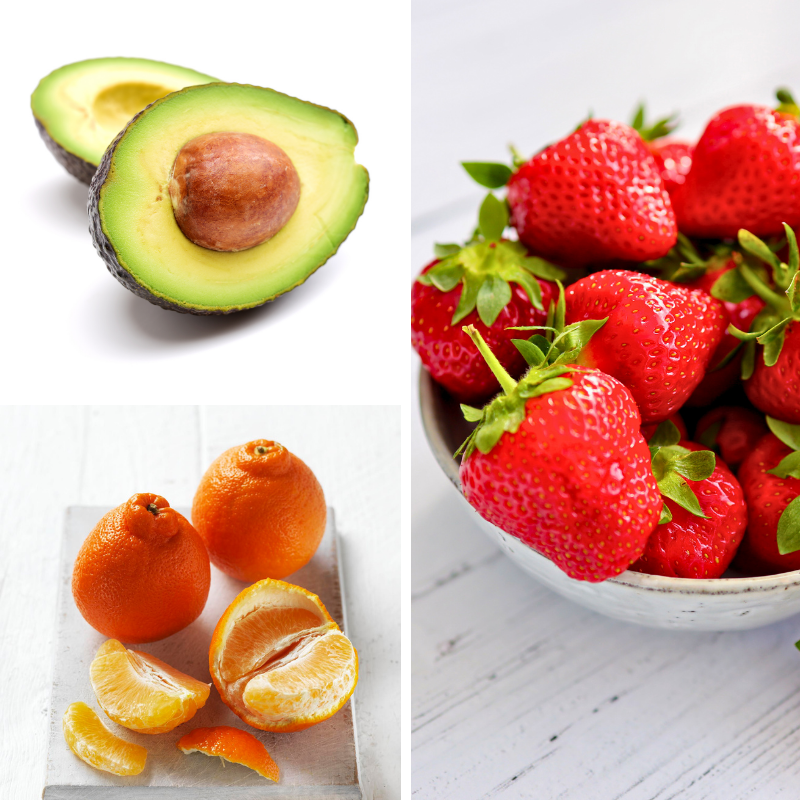 Nutty Flavoured Hass Avocados: Embrace the richness of Hass avocados this winter, priced at a delightful $1.50-$3 each, depending on size. Their creamy texture and distinct flavour make them a perfect addition to salads and toast.
Aromatic Queensland Strawberries: Enjoy the sweetness of Queensland strawberries, now on sale for $3-$7 a punnet, depending on variety and size. These juicy delights are not only delectable but also a great source of fibre. Try our roast strawberries with waffles & ice cream.
Health-Boosting Fresh Blueberries: Loaded with antioxidants, fresh blueberries are a must-try this season, available at your local greengrocer for $6-$9 a punnet, depending on quality and size.
Sweet and Juicy Mandarins and Tangelos: Savour the goodness of Honey Murcott and Royal Honey mandarins and plump segmented tangelos, priced at a thrifty $ 4-$6 a kilo, depending on size.
Ruby-Fleshed Blood Oranges: Treat yourself to the unique sweetness of blood oranges. Their vibrant hue and irresistible taste make them a must-have this winter. Pickup a kilo for $5-$7. Try this blood orange, fennel and chicken salad.
Versatile Late-Season Apples: From Fuji and Pink Lady to Royal Gala, Bravo and Golden Delicious, enjoy a variety of apples for $4-$8 a kilo. Get creative with them in both sweet and savoury dishes.
Bursting with Flavour Cherry Tomatoes: Add a burst of flavour to your meals with cherry tomatoes, a thrifty buy at $3-$3.50 a punnet.
VEGETABLES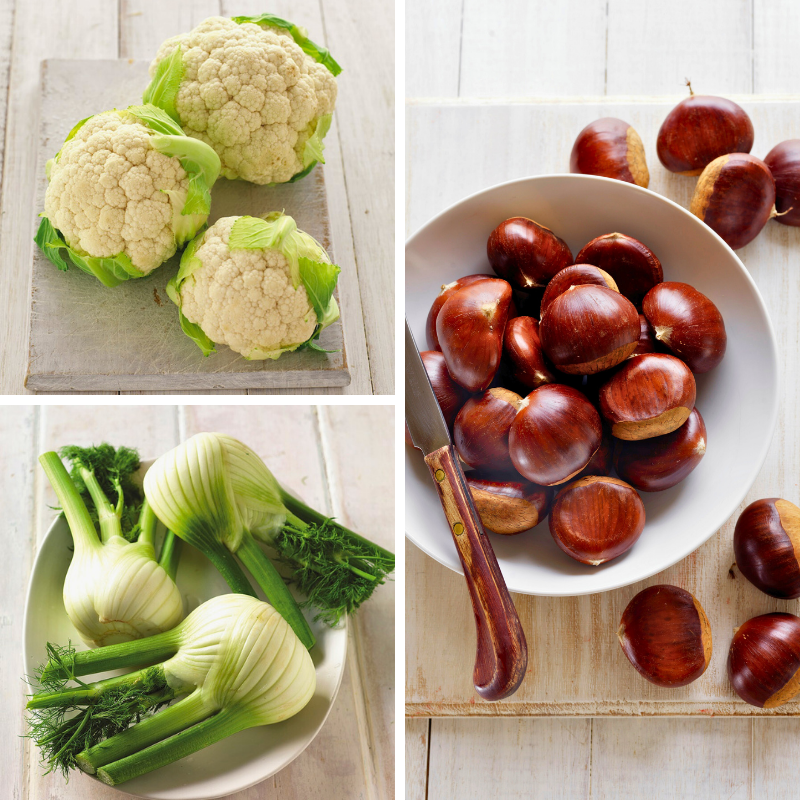 Nutritious Brussels Sprouts: Winter is the perfect time to enjoy Brussels sprouts at a value price of $4-$8 a kilo. Incorporate them into your dishes for a healthy and tasty addition.
Zucchini Are Well Supplied: With a slight increase in volume, zucchini prices have come down to $4-$6 a kilo. Check out our zucchini recipes to make the most of this versatile vegetable.
Snow-White Cauliflowers At $2-$4 each, cauliflowers are a delicious option for Whip up an easy cauliflower cheese or roasted spiced cauliflower with tahini yoghurt & pomegranate.
Superb Quality Broccoli Enjoy the nutrient-rich goodness of broccoli from Victoria and Queensland for $3-$5 a kilo, depending on quality.
Flavourful and Versatile Fennel: Add sliced fennel to your favourite dishes for texture and flavour at a top buy of $2-$2.50 a bulb.
Mushroom's Delight: Packed with flavour and nutrients, mushrooms are perfect for enhancing soups, casseroles, and pasta dishes. Grab a paper bag of mushrooms for $11-$14 a kilo.
Striking Globe Artichokes: Experience the unique and subtle taste of globe artichokes at a price of $2.50-$3 each.
Delicious Orange Sweet Potato: Whether mashed, roasted, or added to curries, kumara is a delightful addition at $2-$3 a kilo, depending on size. Satisfy your cravings with this tasty Kumara & beef curry.
Nutty Jerusalem Artichokes: Roast or used in soups and salads, Jerusalem artichokes are a winter treat at $13-$15 a kilo.
Flavourful Asian Greens: Bok choy and pak choy are mild and crunchy additions to stir-fries, priced at $2-$3 a bunch, depending on variety and size.
Versatile English Spinach:Enjoy the versatility of English spinach, packed with vitamins and nutrients, for $2-$2.50 a bunch. Make a meat-free creamy English spinach, mushroom & cheese pasta bake.
Freeze Chestnuts for Christmas: Stock up on chestnuts at $12-$18 a kilo and freeze them for festive delights.
Wombok - Chinese Cabbage: Shred and add to salads or stir-fries for a budget-friendly option at $3-$4 per head. This Chinese cabbage, capsicum & lamb Hokkien mee is a tasty and fresh mid-week meal for all the family.
FLOWERS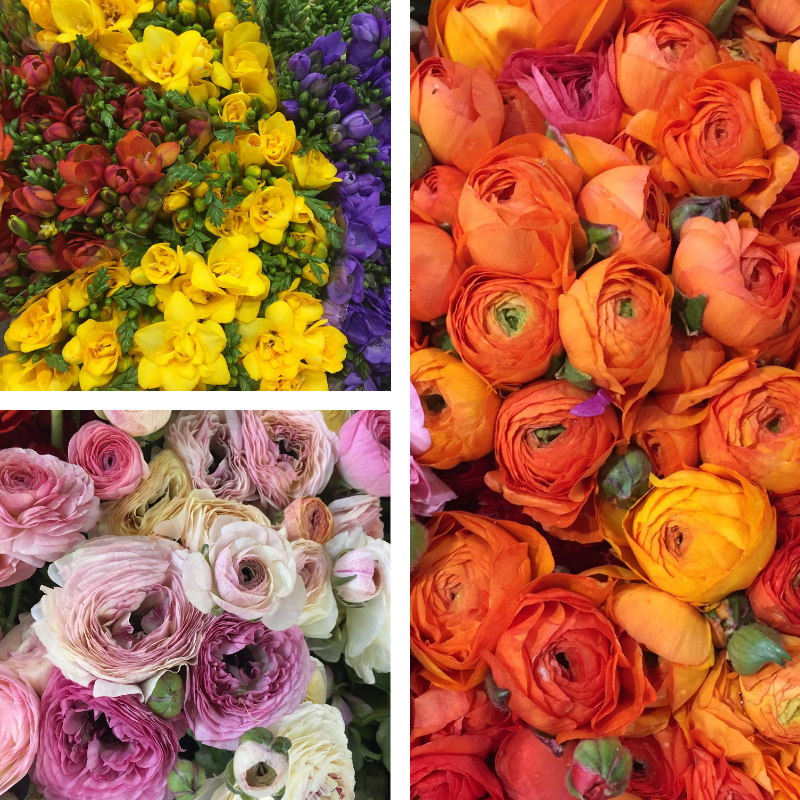 Don't forget to brighten your space with fresh flowers. Cherry blossoms, anemones, yellow bells, and pierus are in season. You can also find stock, tiger lilies, tulips, poppies, sweet peas, lupins, freesia, long-stemmed kangaroo paws, orchids, violets, hellebores, hyacinths, jonquils, and daffodils.
Please note that the prices quoted in this report only apply for the current week and are subject to variation based on product variety, size, quality, and the trading area. For more information, please feel free to contact Sue Dodd, Marketing Consultant, at 0438725453
---
Published On 2023-08-01 13:08:00
Print Page