27 November - 3 December 2023 update Sydney Market that includes availability and price of seasonal fruits, vegetables and flowers. Also includes recipe suggestions.
---
FRUITS: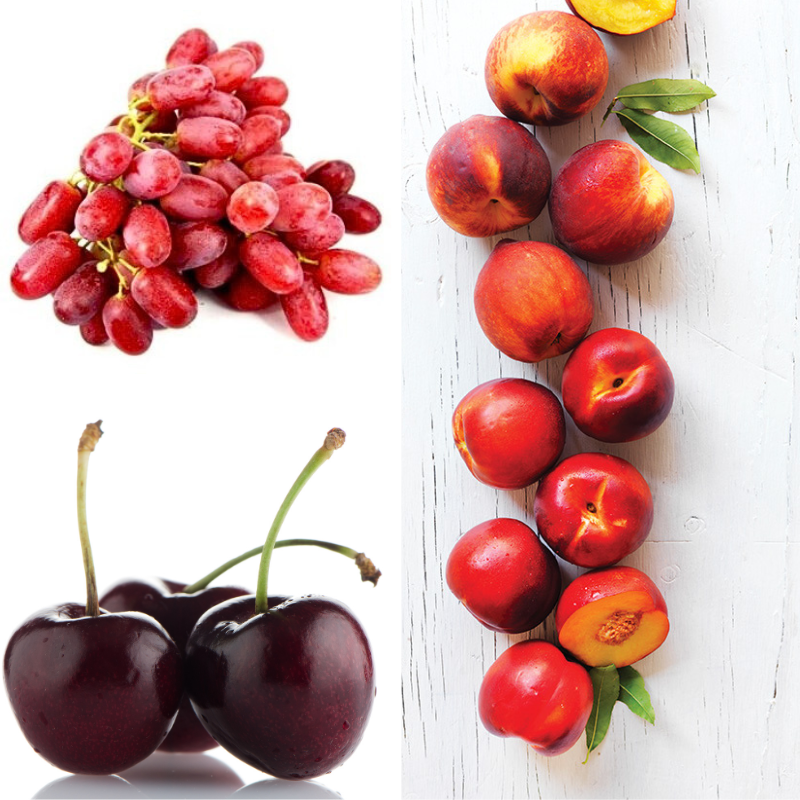 New-season apricots are $5-$20 a kilo. Enjoy sweet, juicy apricots poached, stewed, or barbecued. Save this link for this easy dessert: apricots with brown sugar yoghurt & panettone.
For ardent mango lovers, your local greengrocer will have premium-quality Queensland mangoes. Choose from a variety of options, including Kensington Pride, Calypso, R2E2, and Honeygold, with each mango priced between $3 and $7.
Indulge in naturally sweet and irresistible Victorian strawberries, available at $3 to $5 per punnet or $8 to $10 for larger fruit presented on plates. These healthy berries make for a delectable choice.
Menindee seedless grapes and the pink-skinned Flame Seedless variety from Emerald, Queensland, offer a sweet and crunchy treat. Store these delightful grapes in the fridge and wash them just before serving to maintain their crisp and firm eating quality. Prices range from $9 to $15 per kilo.
Embrace the arrival of new season cherries, each variety with its own unique combination of flavour, colour, and flesh firmness. The market offers a wide range of quality cherries, with prices spanning from $7 to $40 per kilo.
With their juicy, luscious flesh and fragrant aroma, white and yellow-fleshed peaches and nectarines are abundant and of outstanding quality. Depending on size and variety, these delightful fruits are priced between $4 and $12 per kilo.
As lemon prices experience an increase, it's the perfect time to switch to ultra-juicy limes. Whether drizzled over spicy noodles or fresh seafood or crafted into a tangy lime curd for a festive season pavlova topping, Limes are available at 50 c to $1.50 each, depending on their size. Look for multi-buy packs to save a bit more.
The season for rockmelons is here, and you can bring one home for a delightful $3 to $6, depending on size.
Lychees are a sweet summer sensation. Store these luscious fruits unpeeled in a sealed plastic bag in the fridge to preserve their exquisite taste. Expect to pay $30-$50 a kilo, depending on size and variety. Try this delicious and easy idea for enjoying lychees. BBQ lychees wrapped in prosciutto.
VEGETABLES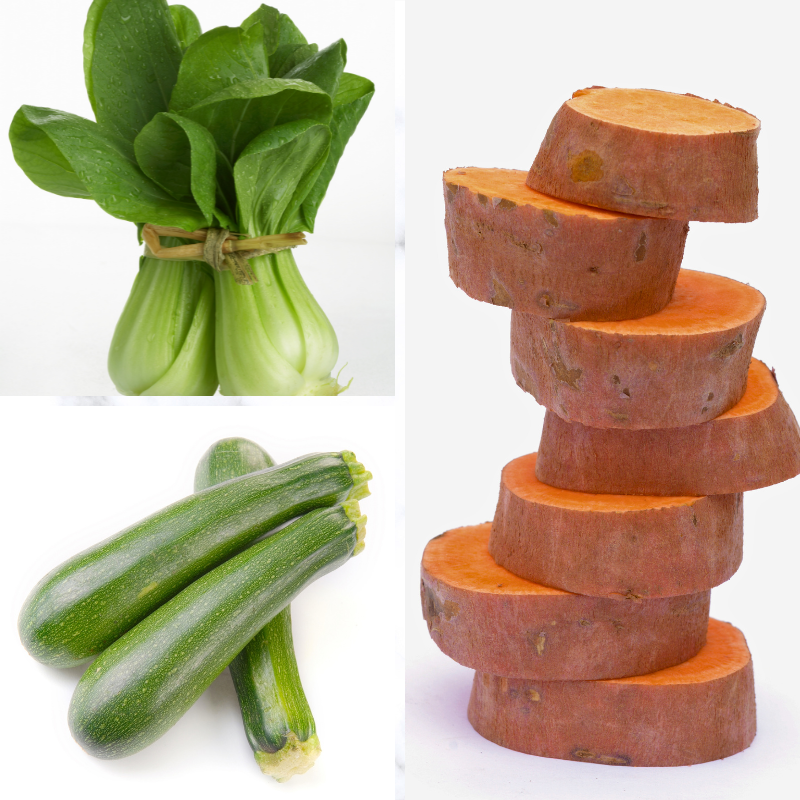 Experience Lebanese cucumbers' tenderness, juiciness and flavoursome qualities, priced at a steal between $2 and $4 per kilo. Alternatively, explore baby cucumbers or Qukes at $3.50 to $4 per 250g-500g punnet. Try the healthy and super tasty baby cucumber, avocado & chicken salad with lime miso dressing.
Treasured for its crunchy layers, keeping qualities and versatility, the Aussie favourite, Iceberg lettuce, can be enjoyed in various forms—filling lettuce cups, shredding leaves, cutting into chunky wedges, or tearing leaves for a fresh and easy salad. Prices range from $2 to $3 each this week. Dress up your lettuce with a delicious homemade dressing; here are 3 of the best... super salad dressings.
Potato salads hold a special place as a beloved seasonal favourite. The choice of potatoes plays a crucial role in achieving the desired texture for this classic dish. My preference leans towards using starchy (floury) and all-rounder potatoes, like a Sebago (large brushed). Prices range from $1-$4 a kilo, depending on the variety and volume of them you purchase. Alternatively, a new or chat potato is $4-$6 a kilo. Try our tasty potato, dill, bacon & egg salad.
Elevate your salads and dip platters with the pleasing peppery flavour of summer radishes, including newer varieties like the watermelon radish, French radish and multi-coloured mixed bunches. This week, radishes are available at $1.50 to $3 per bunch.
Queensland is Australia's most prominent grower of orange-fleshed sweet potato, with over 90% of the harvest grown around Bundaberg. With its attractive orange flesh and rich, creamy texture, kumara is can be roasted, boiled, microwaved, or steamed. This kumara, spinach & bacon hash with eggs & feta dish is delicious for supper or brunch. Low GI kumara (sweet potato) is a good buy at $2-$4 a kilo.
Discover the joys of Asian leafy greens—fast to cook, nutritious, and versatile; they are a busy cook's best friend and are priced between $1.50 and $3 per bunch. Slice and add to stir-fries and noodle dishes or steam and serve as a side dish topped with fresh ginger and soy sauce.
Carrots and zucchini: For those embracing a vegetarian, flexitarian, or plant-based diet, savour the delightful taste of easy-to-make veggie burgers. Incorporating two of this week's top buys—carrots, priced at $2 to $3 per kilo, and zucchini, available at $3 to $5 per kilo.
Enjoy the tender texture and subtle flavour of versatile eggplants, whether sautéed, baked, grilled, or barbecued. Currently supplied from Bundaberg, South Australia, and the Sydney basin, these firm and tasty eggplants are available at $3 to $6 per kilo, depending on quality and size. Learn how to make eggplant schnitzels.
With its vibrant green florets and tender stems, broccoli can be steamed, roasted, sautéed, or incorporated into salads. Broccoli prices are back a bit this week; expect to pay $3 to $5 per kilo.
FLOWERS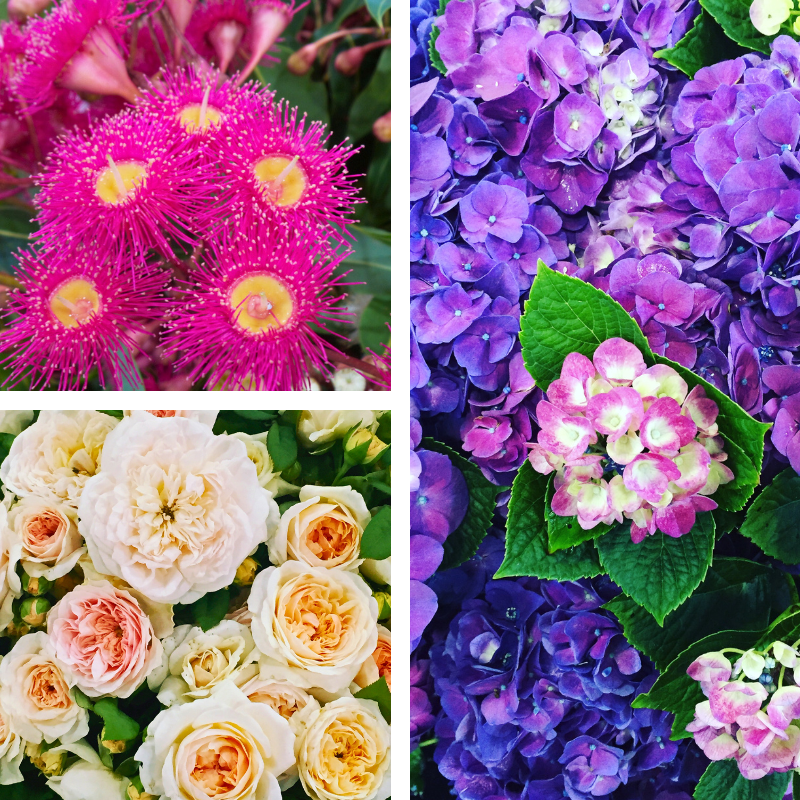 Stunning aprflowering gumicots is now in season. Superb peonies, Christmas bush, hydrangeas in pastel tones and richly coloured shades of blue and mauve, Sydney-grown dahlias, orchids, holly, Oriental lilies, achilleas, Allium (garlic flowers) agapanthus (white and purple), David Austin roses, delphinium, buddleia, sea holly, sunflowers, artichoke flowers, crab claws, king proteas, Canterbury bells, chincherinchee, leucadendron and lisianthus. Embark on a visual feast and pop into your local florist to pick up a breathtaking bunch.
Please note that the prices quoted in this report only apply for the current week and are subject to variation based on product variety, size, quality, and the trading area. For more information, please feel free to contact Sue Dodd, Marketing Consultant, at 0438725453
---
Published On 2023-11-28 17:00:33
Print Page