25 September - 1 October 2023 update Sydney Market that includes availability and price of seasonal fruits, vegetables and flowers. Also includes recipe suggestions.
---
FRUITS:
Super tasty and brimming with antioxidants, fresh blueberries are sweet and plump. Enjoy blueberries as a low-kilojoule snack; no preparation is required; just rinse in cold water or try this no-bake blueberry & sweet ricotta tart for a special dessert. 170g punnets of standard blueberries are $2.50-$4 a punnet, and Jumbo sizes are $4-$6.
Indulge in the exquisite fragrance and sweetness of strawberries, which are currently an affordable luxury at $1-$4 a punnet. To relish their freshness, be sure to use fresh strawberries within two days of purchase.
Queensland mulberries are in season, punnets are selling for $4-$6. Wash mulberries, then place in a saucepan and lightly sprinkle with sugar. Cover and gently poach for 5 minutes or until tender. Serve chilled with yoghurt or vanilla ice cream or layer in a serving glass with toasted muesli and vanilla fraiche.
Ultra-juicy blood orange season are still plentiful. Enjoy them in salads or a dessert. Blood oranges are selling for $3-$6 a kilo, depending on size
Brimming with healthy goodness, tropical-tasting papaya from Far North Queensland is a $4-$6 a kilo. A fragrant aroma is a good indication of good flavour. Team with blueberries and start your day with these papaya breakfast bowls.
Irresistible Kensington Pride mangoes from the Northern Territory are sweet and tangy. Add sliced mango to a salad, team with strawberries and passionfruit, whip up a batch of mango and passionfruit muffins or a quick dessert like this mango, passionfruit & ginger nut crumb with mascarpone. Small mangoes are retailing for $3-$5 each and larger sizes $5-$8 each.
VEGETABLES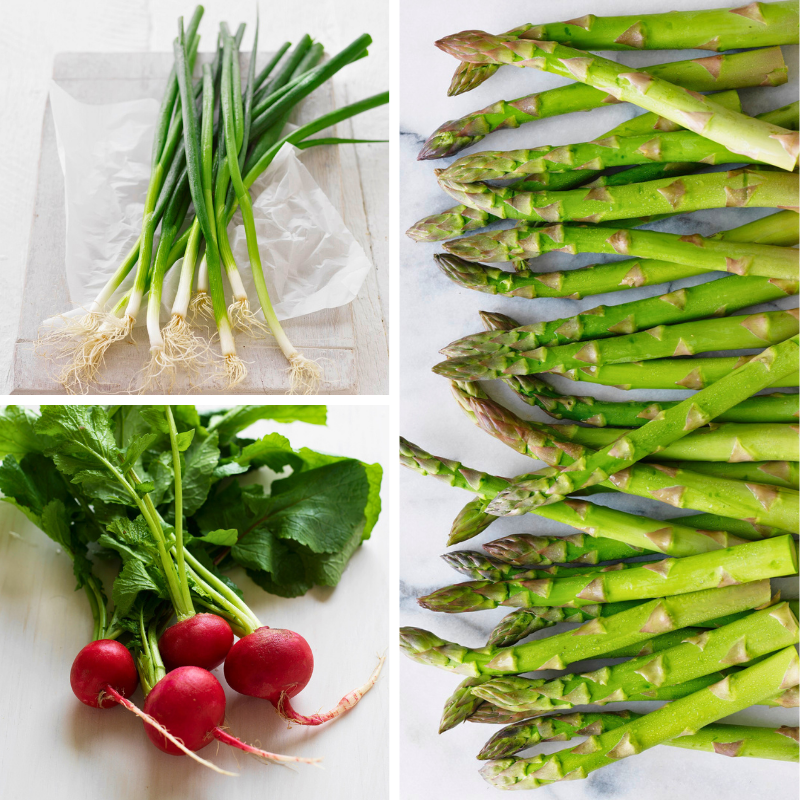 Pick up a large bunch of green onions, also sold as shallots, for $1.50-$2.50 a bunch. Add sliced green onions to salads, scrambled eggs, pasta dishes or sandwich fillings for a delicate onion flavour.
Radishes are totally underrated; their crisp texture and mild mustard flavour add a delicious pop of flavour and texture to spring salads. Radishes are fabulous value at $1.50-$2.50 a bunch.
Refreshing emerald-coloured Lebanese cucumbers add a juicy crunch to salads and rice paper rolls and make a tasty dip when grated and mixed with garlic, yoghurt and lemon juice. Cucumbers teams well with the fresh flavours of mint and dill, tomatoes, lemon, sour cream, feta and yoghurt. Lebanese cucumbers are $2.50-$5 a kilo.
Delicious Australian asparagus from Koo Wee Rup in Victoria boasts tenderness, exceptional flavour, and an attractive price range of $1 to $2.50 per bunch. Keep an eye out for budget-saving multi-buy offers at your greengrocer.
Flavoursome broad beans are still available for $5-$10 a kilo. Remove the bean from the pod, shell it a second time, then simmer in boiling water until just tender. Broad beans team superbly with chicken, lamb, mushrooms, feta, mint, potatoes and artichokes.
Ultra-versatile Iceberg lettuce is a good size and super value at $1.50-$3 ahead. Serve cut into wedges, the perfect way to gather a tasty dressing. This lettuce, cucumber, radish & chicken salad is a healthy and easy salad to whip up.
Versatile field-grown eggplants are good value at $3-$5 a kilo. Roasted up a tray of diced eggplant, diced red onion and sliced garlic until tender, it's a delicious combination to add to a pizza topping, sandwich filling or salad.
Sweet and crisp yellow butter beans can be used in any recipe instead of green beans; their golden colour adds colour to a salad or stir-fry. Handpicked green beans are $7-$10 a kilo, butter beans are $8-$10 a kilo, and machine-harvested beans are $4-$6 a kilo. Try this fresh herb salsa with BBQ beef & bean salad.
Pick up a 5-kilo bag of brushed potatoes for $5-$7. Perfect for a tasty jacket potato or create a tasty potato, olive and feta mash.
Fresh beetroots are a cost-effective purchase, typically priced between $2 and $3 per bunch. Whether you choose to bake, steam, or microwave them, cooking times will fluctuate based on the beetroot's size. Selecting beetroots of similar sizes ensures they cook uniformly. Consider incorporating diced beetroot into your salads for an added twist.
With its delicious aniseed flavour and crisp texture, fennel adds vibrancy to spring salads. It pairs well with citrus fruits, leafy greens, and other vegetables. Try it thinly shaved in a mixed green salad or a Mediterranean-inspired salad. Nuts like almonds, pine nuts, and walnuts can add a pleasing crunch and depth of flavour when paired with fennel, which is only $1.50-$2.50 a bulb.
FLOWERS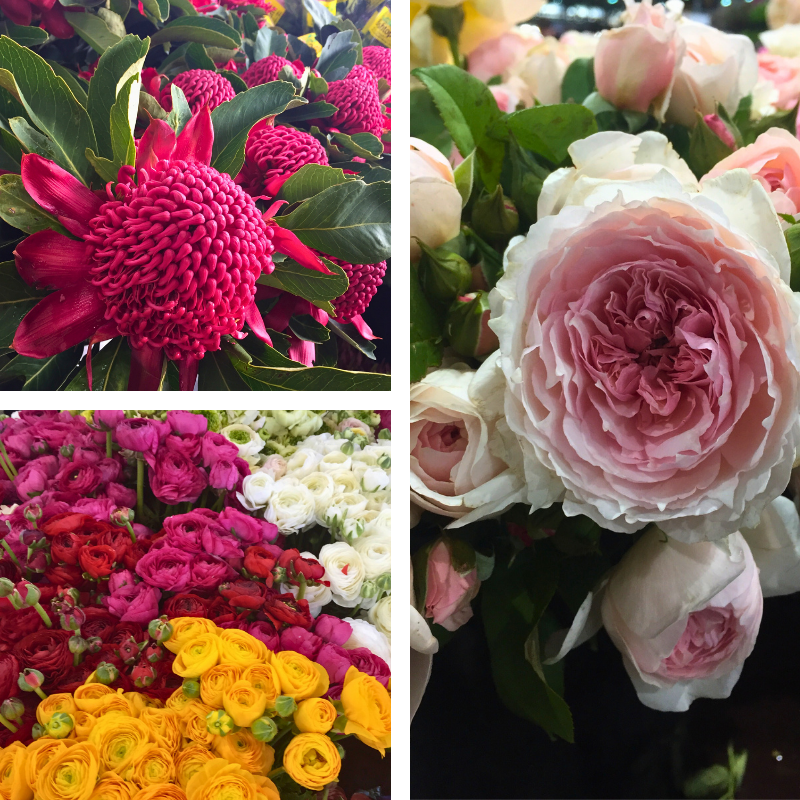 Springtime flowers are plentiful and stunning. It's time to fill your favourite vases and containers with David Austin roses, foxgloves, snapdragons, ranunculus, alstroemeria, Oriental and tiger lilies, iris, stock, poppies, delphiniums, lily of the valley, watsonia, gerbera, Geraldton wax or magnificent red waratahs.
Please note that the prices quoted in this report only apply for the current week and are subject to variation based on product variety, size, quality, and the trading area. For more information, please feel free to contact Sue Dodd, Marketing Consultant, at 0438725453
---
Published On 2023-09-26 12:46:00
Print Page