23 - 29 October 2023 update Sydney Market that includes availability and price of seasonal fruits, vegetables and flowers. Also includes recipe suggestions.
---
FRUITS: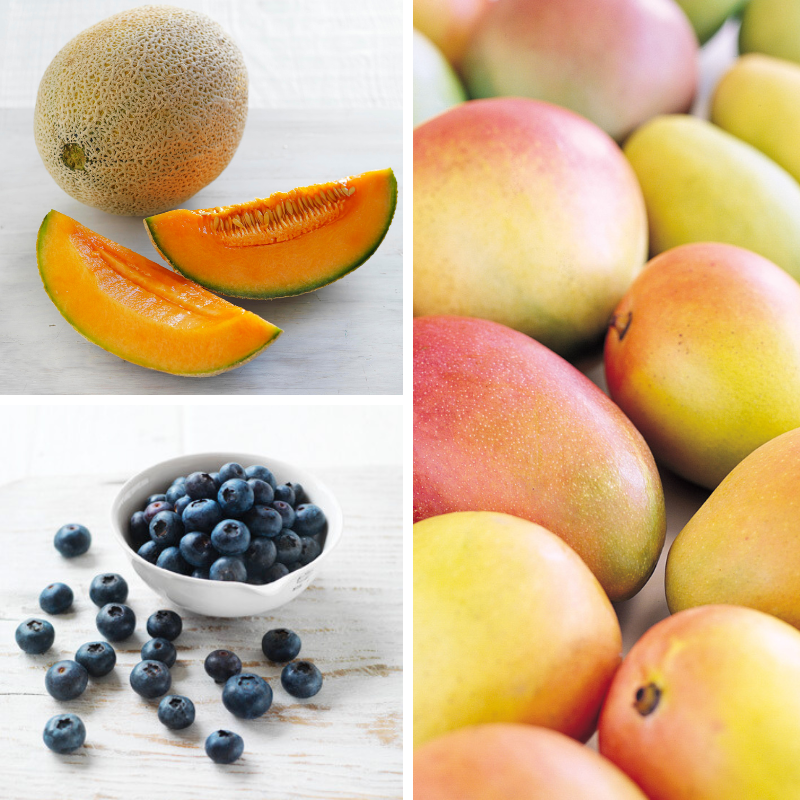 Blueberries, often regarded as nature's superfood, are a remarkably healthy snack option. They boast a low kilojoules content while being rich in antioxidants, making them excellent for promoting brain health. For an exciting twist, try adding a handful of these vibrant berries to your morning smoothie or sprinkling them over crisp, refreshing salads to create a burst of colour and flavour. Blueberries prices are a bargain at $1.50- $5 a punnet.
Rockmelons, known for their sweet orange flesh and captivating aroma, are a delightful addition to your fruit bowl this week. Their refreshing taste is perfect for a quick and healthy snack, or you can transform them into a vibrant fruit salad by blending them with other fresh produce, creating a burst of natural sweetness. Prices range from $2.50 to $5, depending on their size.
Pineapples, known for their tropical charm and sweet, tangy taste, are a true tropical treasure. They're not just a delicious fruit but also a great source of vitamin C, making them a refreshing addition to your diet. Look out for the sun-blessed 'roughie' pineapples. They are extra sweet and known as "roughies" because of their serrated leaves. Try this recipe for spicy sticky pineapple served with chicken skewers. Pineapples are $3-$8 each, depending on variety and size.
Mangoes are a warm weather favourite that are packed with essential nutrients like vitamins, calcium, fibre, and potassium. You can take your pick from various delectable options, including Kensington Prides, Calypso, Lady Jane, and R2E2 mangoes. Prices vary between $2 and $6 each, contingent on the size and variety you select. You'll know a mango is perfectly ripe when it yields to a gentle touch near the stem. Any variety would be delicious for these homemade pineapple and mango pops.
This week, consider picking up some strawberries, their beautifully red and sweet-eating, making them a delightful snack, perfect for savouring throughout the spring season and well into the summer. This week strawberries are $1.50-$4 a punnet.
The eagerly awaited stone fruit season has started, gracing us with a delectable selection of luscious peaches and nectarines. As this season unfolds, we can anticipate both the quality and value of these succulent fruits with a dry summer promised. Peaches and nectarines range in price from $9-$20 a kilo, depending on size and flesh colour.
VEGETABLES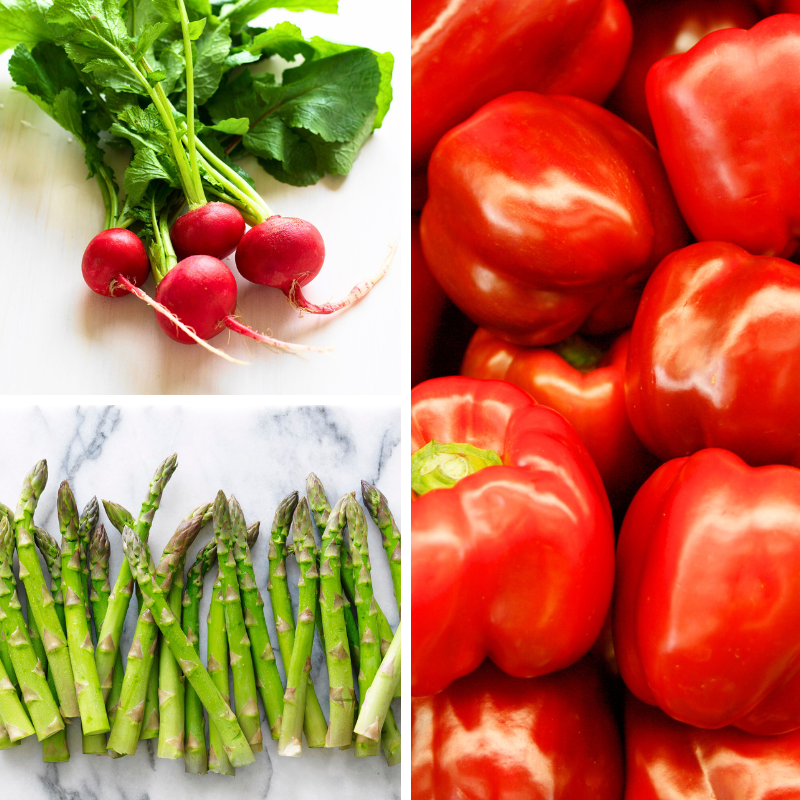 One entertaining way to signal your enthusiasm for trick-or-treating on the 31st of October to the neighbourhood kids is by placing an illuminated jack-o'-lantern at your front door or gate. Halloween pumpkins are steadily gaining popularity as a seasonal delight, and you can conveniently find them at your nearby greengrocer.
Quick to prepare, versatile, nutritious, and delightful – Australian green asparagus is a steal at $2-$3 per bunch. Whether you grill, sauté, or steam it, a simple topping of cracked black pepper and Parmesan cheese adds a burst of flavour. This tasty asparagus, beef, tomato & rocket salad is a fast and fresh idea.
Cool and crisp cucumbers make for an ideal addition to sandwiches, salads, or rice paper rolls. Lebanese cucumbers are a top choice, prized for their firm texture and minimal seeds, and now available at a bargain of $1.50-$3 per kilo.
Enjoy the crisp and crunchy celery, priced at just $2-$4 per bunch, with variations based on size. To extend its shelf life, trim the bunch and keep it in a covered container inside the refrigerator.
Indulge in the delightful crunch of fresh snow peas. Begin by trimming these vibrant pods and then gently submerge them in a bowl of hot water. In just 5-6 minutes, they transform into a vivid shade of green and become tender, ready to add a burst of flavour to your salads. This week, you can acquire a kilo of these exquisite snow peas for a mere $5-$7 a kilo.
Field-grown eggplants are a fantastic deal, priced at $3-$4 per kilo, and the premium-quality glasshouse eggplants come in at $5-$7 per kilo. Eat Italian at home with a tasty Eggplant Parmesan (Melanzane alla Parmigiana): Slice eggplant into rounds, dip them in beaten egg, coat with breadcrumbs, and fry until golden. Layer the fried eggplant with passata tomato sauce and mozzarella cheese, and bake until bubbly.
Zucchini is a delightful choice this week, offering a versatile addition to your springtime dishes. When roasted, zucchini unveils its sweet flavour and tender texture, providing a delightful twist to your usual roasted vegetable mix. This spring vegetable & chicken tray bake is a tasty choice.
Radishes are crisp and peppery and can add an enjoyable crunch and flavour to various dishes. They pair well with creamy ingredients like butter, avocado, and cream cheese to balance their peppery bite. They also complement citrus flavours, such as lemon and lime, and fresh herbs, like dill, cilantro, and mint. Try this tastylettuce, cucumber, radish & chicken salad.
Alternatively - Daikon radish, also known as "winter radish," is a long, white, and mild-flavoured root vegetable popular in Asian cuisine. It's versatile, enjoyed raw in salads, pickled, or cooked in various dishes, adding a refreshing crunch and a hint of spiciness to your meals. Try Daikon they are only $2-$3 each this week.
Red capsicums' vibrant colour and crisp, juicy texture make them a tasty addition to salads, stir-fries, and roasted dishes, elevating the flavours and visual appeal of your meals. Red capsicums are a bargain at $2-$5 a kilo. Serve this delicious tomato, capsicum & chilli relish with barbecued meat, chicken or fish. It's also great served with sliced ham or turkey and rocket on crusty bread. It's so good we recommend - bottling it, wrapping it and gifting it.
Silverbeet, with its large deep green leaves and thick white stems, is $1.50-$2 a bunch. Cooked silverbeet leaves are a tasty addition to a frittata, vegetable lasagna or a silverbeet and ricotta pie.
FLOWERS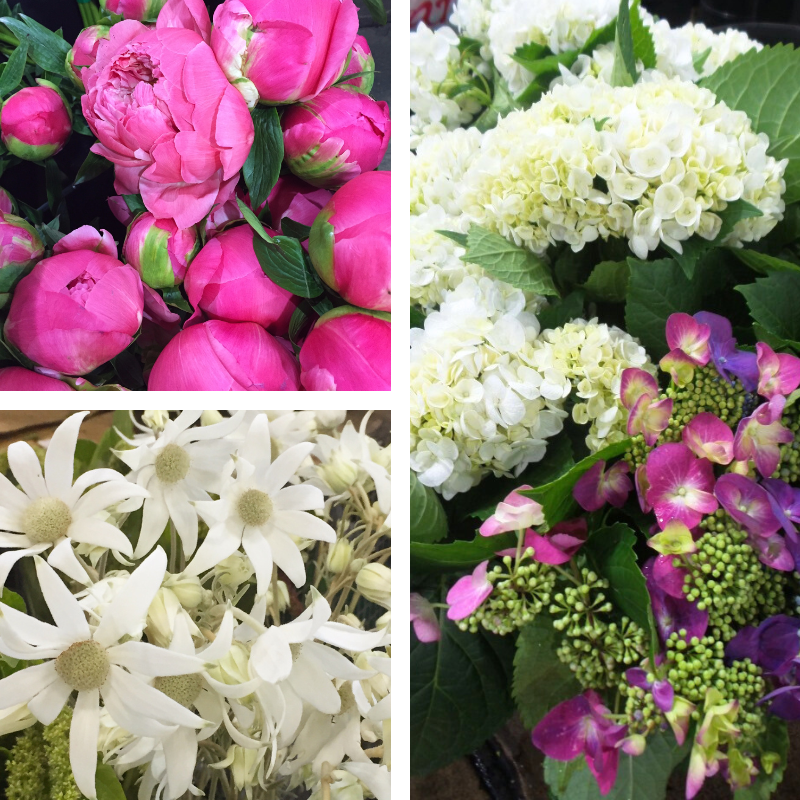 This week, your local floral retailer offers an extraordinary array of high-quality blooms. Among the standouts, I highly recommend Canterbury bells, foxgloves, striking blue and mauve delphiniums, elegant white hydrangeas, delicate rice flowers, velvety flannel flowers, vibrant red and white waratahs, resplendent hippeastrum, charming snapdragons, and an abundant selection of lilies, including the arum, tiger, and Oriental lilies.
Please note that the prices quoted in this report only apply for the current week and are subject to variation based on product variety, size, quality, and the trading area. For more information, please feel free to contact Sue Dodd, Marketing Consultant, at 0438725453
---
Published On 2023-10-23 16:41:27
Print Page