21 - 27 AUGUST 2023 
---
FRUITS: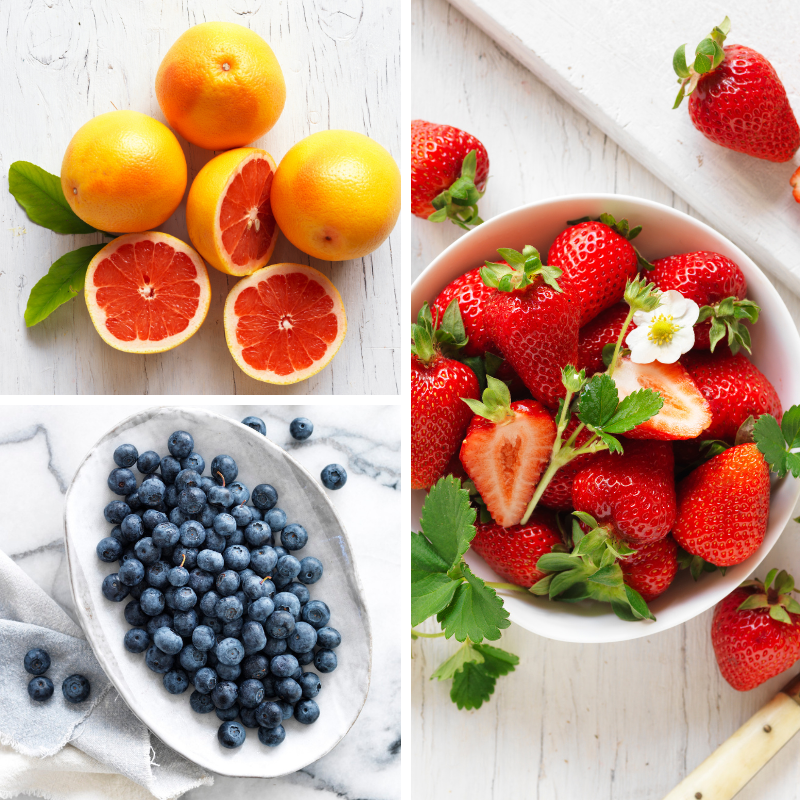 Explore the appeal of ruby grapefruit, known for its pinkish flesh that offers a sweeter and less acidic taste compared to the usual yellow-fleshed varieties. Enhance your dishes by adding pink grapefruit flesh to sweet or savoury salads for a refreshing citrus kick. The juice also makes a great addition to puddings, cocktails and marinades. This week, greengrocers have enticing specials on grapefruit. Prepared fruit packs weighing 2-3 kg are priced between $3 and $5, providing a convenient option. Alternatively, loose grapefruit is available at $3 to $5 per kilo.
Get a taste of Queensland's best strawberries at your local greengrocer. You can choose from punnet sizes of 250g to 500g, with prices ranging from $1.50 to $4 depending on the fruit's grade. If you're looking for something bigger and better, go for the premium extra-large strawberries on plates, priced at $6 to $8 for a 400g
Australia's affinity for delicious and health-conscious low-kilojoule blueberries is continuously growing. The new season's ultra-healthy blueberries are now being harvested, and your local greengrocer will offer them at prices ranging from $3 to $5 per punnet. For those who prefer larger berries, the jumbo-sized blueberries are also an option, priced at $5 to $6 per punnet.
Blood oranges are smallish in size and especially sweet. Put the squeeze on a kilo or two this week for $4-$6 a kilo.
Juicy mandarins and tangelos are easy to peel and perfect for a healthy snack. Mandarins and tangelos are $3-$7 a kilo.
Creamy, nutty-flavoured Hass avocados are cholesterol-free and top value at $1-$4 each.
Queensland and Northern Territory seedless watermelon is flavoursome and extra juicy. Whole seedless watermelons retail for $1.50-$2 per kilo or buy a wedge for $2-$2.50 per kilo.
This week's best buy in tomatoes is salad tomatoes from Queensland; depending on size, tomatoes will range from $2-$4 a kilo.
Grown around Innisfail, papaya is deliciously refreshing, one of the best sources of protective carotenoids and rich in vitamin C. It is also a good source of fibre and aids digestion. Papayas are the perfect breakfast fruit, served with granola and coconut. Papayas are $4-$6 a kilo.
New-season Kensington Pride mangoes from the Darwin area are retailing at $8-$16 a kilo or $4-$10 each, depending on size. Adding mango to an Asian-style salad imparts a refreshing sweetness. Eat fresh and lite with this mango & chicken salad with minted yoghurt.
Juicy and sweet-eating late-season navel oranges are a fabulous buy this week at $1-$5 a kilo, depending on size and grade.
VEGETABLES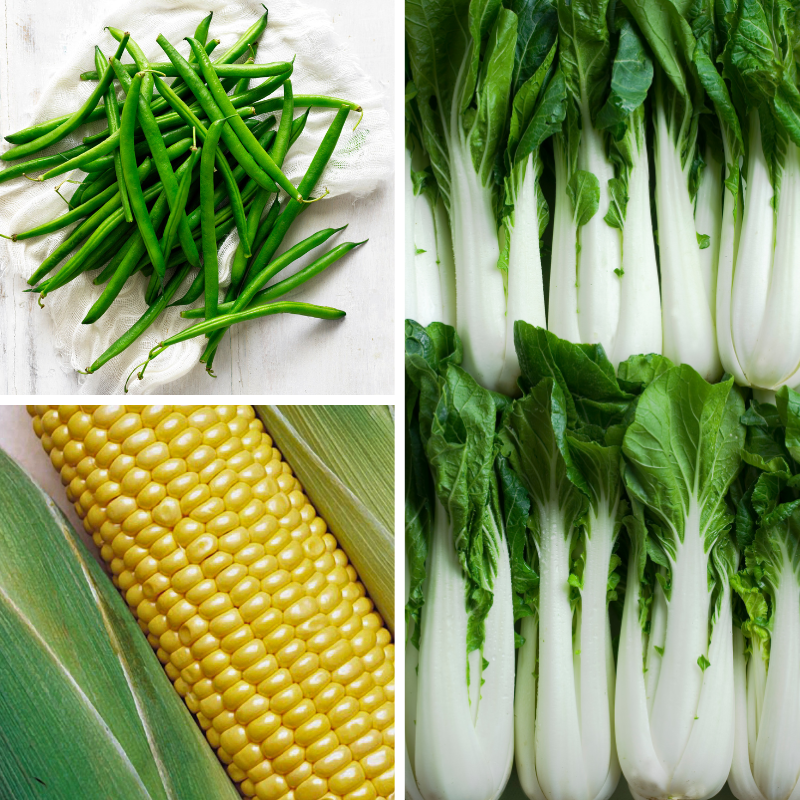 Supplies of golden Queensland-grown sweetcorn are increasing, so prices have come back to around $1 a cob. Look for a multi-buy pack for more savings. It's the perfect week to whip up this budget-friendly avocado, sweetcorn & tomato salsa salad, pack it into a school lunch box or make a big bowl of this tasty salad.
Versatile celery adds crunch to a range of salads and stir-fries and is ideal to serve with dips. Celery is a top this week with bunches retailing from $2-$3 each, depending on size.
New-season Australian asparagus season has started. It's early days, but supplies will increase over the next few weeks, and we will have more options for grades, sizes and prices. Asparagus is this week $4-$5 a bunch.
Broccoli supplies come from Victoria and Queensland, and the quality is superb; expect to pay $3-$5 a kilo. Alternative broccolini sold in bunches is tender and it's delicious. Broccolini is around $2.50-$3 a bunch.
Locally-grown Asian leafy greens and bunched English spinach are a fabulous buy this week at $1.50-$3 a bunch. Enjoy the quality bok choy, choy sum or gai lum steamed or stir-fried. Toss spinach into a hot wok with crunched garlic and toss until just wilted.
Vibrant-coloured beetroot comes into its own in winter. Select bunches with small to medium-sized bulbs with crisp, green leaves. Roast or boil whole beets. Serve fresh young leaves or cooked, diced beetroot in salads. Beetroot is selling for $2.50-$3.50 a bunch. Larger-sized loose bulbs of beetroot are $2.50-$3.50 a kilo.
Fresh machine-harvested green beans prices have dropped to a super buy this week at $2.50-$4 a kilo and premium handpicked are $6-$8 a kilo. Bright and brimming with flavour green beans are delicious in stir-fries or salads like this green bean, spinach and beef salad.
Prized by Mediterranean countries for its fresh flavour and versatility fennel is a bargain at $1.50-$2.50a bulb. Fennel is delicious tossed with pasta; try our fennel, tomato & Italian sausage spaghetti.
Red capsicums are sweet, flavoursome and good value at $3-$6 a kilo. Add capsicum to pizza toppings, salads, stir-fries, char-grill or stuff with a meat and vegetable filling and bake until tender. Green capsicum is $3-$4 a kilo.
Elevate your home cook meals with vibrant freshly picked herbs. Bursting with lively flavours, you can enhance your dishes using locally grown, top-quality herbs such as mint, coriander, dill, thyme, chives and parsley, all available in bunches priced at just $3 each.
With its purple glossy skin and creamy white fresh eggplant easily recognisable. Once known as the "love apple" eggplants are used in cuisines around the world and are delicious grilled, baked, stir-fried or sautéed. Field-grown eggplants are plentiful and a thrifty buy at $3-$5 a kilo, but you will pay $6-$8 a kilo for premium glasshouse grown. Whip up a BBQ eggplant dip, tomato parmigiana.
Whether you're crafting vibrant salads, layering them into sandwiches, or using them as a crunchy bed for various toppings, crunchy Iceberg lettuce is a budget-friendly option at $1.50 to $2.50 per head.
FLOWERS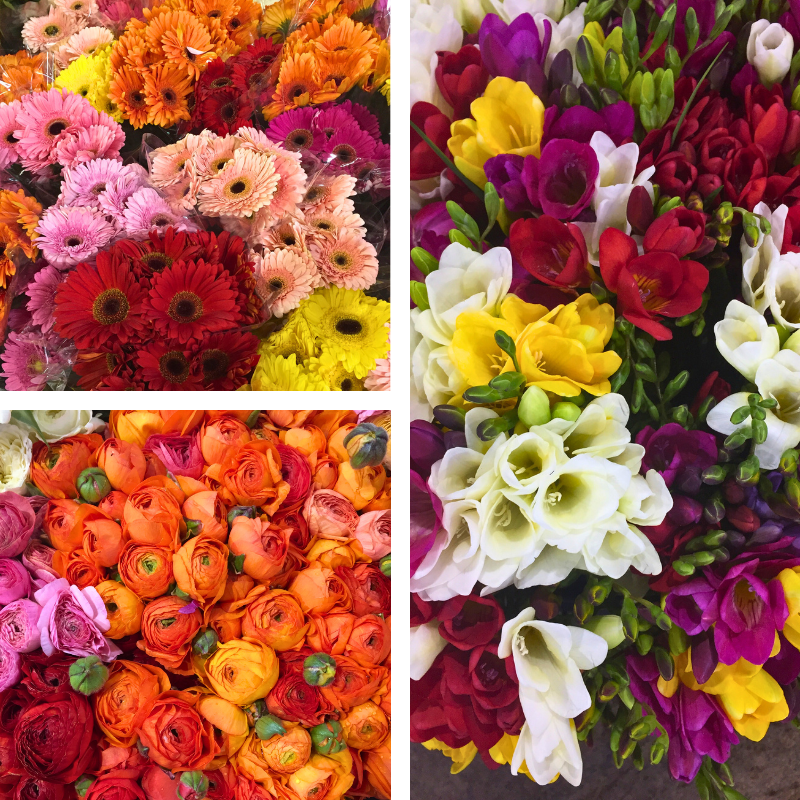 This week, you are spoilt for choice with fresh-cut flowers' quality, range and price. Seasonal blooms to enjoy this week include double petal daffodils, poppies, Queen Anne lace, for-get-me-knots, violets, ranunculi, stock, sweetpeas, tulips, freesia, cherry blossom, daphne, gerbera, lilies and lavender at your local florist.
Please note that the prices quoted in this report only apply for the current week and are subject to variation based on product variety, size, quality, and the trading area. For more information, please feel free to contact Sue Dodd, Marketing Consultant, at 0438725453
---
Published On 2023-08-21 15:34:00
Print Page