4 - 10 September 2023 update Sydney Market that includes availability and price of seasonal fruits, vegetables and flowers. Also includes recipe suggestions.
---
FRUITS: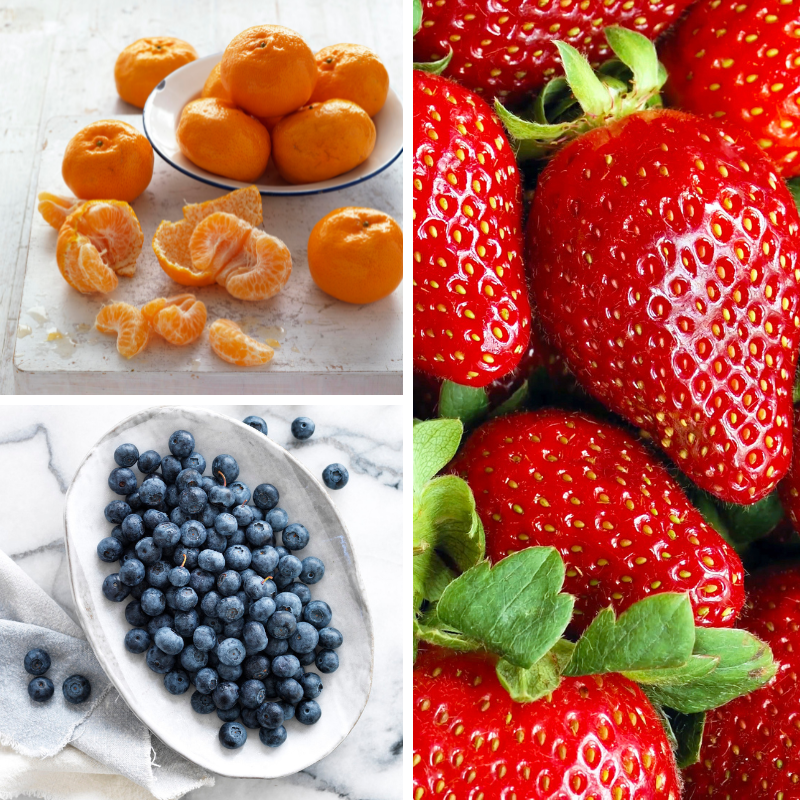 Australians love their strawberries, and right now is the peak time to enjoy luscious, sweet-eating Queensland strawberries; you can currently pick up strawberries for $1.50-$3 for a 250g punnet, or extra large strawberries are $4-$6 for a 500g plate.
Their attractive purplish-blue colour and sweet flavour, teamed with their high antioxidant qualities, make blueberries a popular and healthy choice. Make the most of the quality and value, as blueberries are only $3-$7 a punnet. With only 4 ingredients, these blueberry chia pods make a tasty breakfast or no-fuss dessert.
Darwin's succulent, sweet Kensington Pride mangoes are bursting with tropical flavour. Mangoes are ultra-versatile, perfect in savoury or sweet dishes. This week, mangoes are available at your local greengrocer for $3-$7 each, depending on size.
Did you know that swapping 20g of butter for two tablespoons of avocado reduces the kilojoule and fat content by half? So, it makes healthy sense to spread avocado on a sandwich or toast instead of butter. Hass avocados are $1-$3 each, depending on size. Start your day with avocado smash, tomatoes & egg on toast.
Late-season mandarins are still sweet, juicy and excellent value. Depending on size, mandarins will be $2-$6 a kilo.
Plump Queensland-grown salad tomatoes are at $3-$5 a kilo, depending on size. Truss tomatoes, which are left to ripen a little longer on the vine, have a fuller flavour and are $5-$6 a kilo. Remember to store tomatoes out of the refrigerator and use them once they are bright red and slightly softened.
VEGETABLES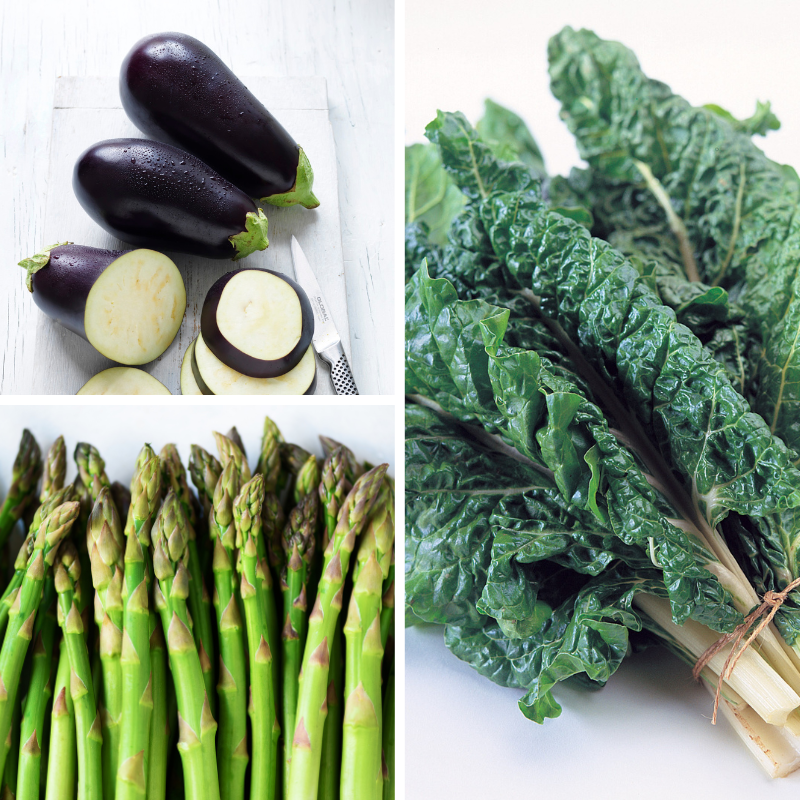 Fresh, luscious Victorian asparagus is top value and premium quality right now. Thick or thin spears are equally tender, but it makes sense to buy the same thickness as they will take the same time to cook. Asparagus is available for $3-$4 a bunch, depending on the thickness and size of the bunch.
Asian greens are top quality and value this week. For maximum flavour and freshness, buy Asian greens regularly and cook them only until just tender. Asian greens are $1.50-$2.50 a bunch.
Leafy English spinach and silverbeet are fabulous value at $1-$2 a bunch. Silverbeet, with its large deep green leaves and thick white stems, is Blanch leaves and roughly chopped. Cooked silverbeet leaves are a tasty addition to a frittata or vegetable lasagna or turn into a delicious silverbeet, feta & ricotta pie.
Red capsicum prices have dropped to $2-$5 a kilo. Enjoy them roasted, stir-fried, barbecued, grilled or raw.
Crisp textured with a mild aniseed flavour; fresh fennel is a Mediterranean vegetable that teams superbly with citrus, tomatoes, potatoes, seafood, lamb and chicken. Fennel is delicious served raw or cooked and is good value at $1.50-$2.50 a bulb. Try our recipe for grape tomato, prawn, chilli & fennel linguine.
The refreshing flavour of mint is a tasty addition to an Asian-style salad. Toss mint leaves with coriander leaves, thinly sliced cucumber, chopped green onions (shallots) and shredded cooked chicken. Drizzle with a mixture of sweet chilli sauce, fish sauce and lime juice. Top with chopped roasted peanuts and serve. Grab a bunch of fresh mint this week for only $2-$3 a bunch.
Crispy bean sprouts add crunch and flavour to all sorts of dishes. Choose firm white bean sprouts with small yellow tips. Refrigerate sprouts in an airtight container and eat within 2 days. Rinse in cold water just before use. Top a spicy laksa or other Asian-inspired soups with bean sprouts, toss bean sprouts through any stir-fries just before serving or add bean sprouts to Pad Thai or fried rice. Bean sprouts are $1.50-$2 a 200g packet.
Whether you're grilling slices to perfection, stuffing them with savoury delights, or adding a creamy richness to your favourite dishes, eggplants are your culinary canvas this week. Embrace their unique flavour and endless possibilities – your taste buds will thank you. Field-grown eggplants are $3-$4 a kilo, and premium glasshouse-grown eggplants are $6-$8 a kilo.
Green onions (sometimes sold as shallots) are ideal for adding a delicate onion flavour. Add thinly sliced green onions to salads or cut into 5cm lengths and toss into a stir fry. Green onions are $2-$3 a bunch.
Broccoli continues to be a fabulous buy this week at $3-$4 a bunch. Sauté broccoli with minced garlic in olive oil until it's tender-crisp. Finish with a squeeze of lemon juice for brightness or quickly stir-fry broccoli with your favourite protein (like chicken or tofu) and a flavorful sauce (soy sauce, garlic, ginger, and honey). Serve it over rice or noodles for a satisfying meal.
FLOWERS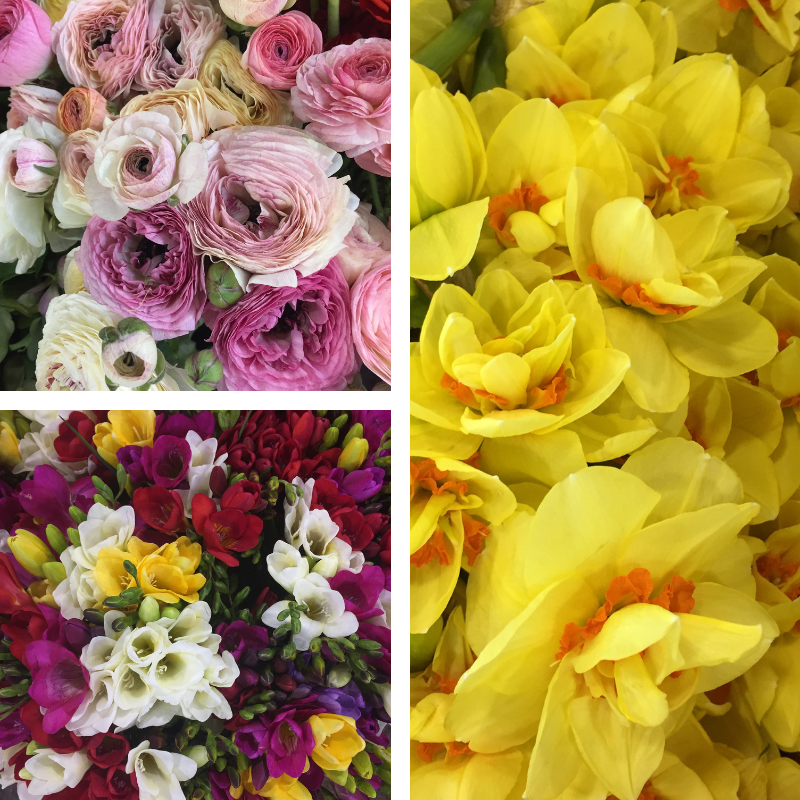 This week the pick of the bunch includes ranunculus, freesia, sweet peas, stock, pierus, daffodils, tulips, roses, anemones, daffodil, tiger lilies, berzelia, baby's breath, Queen Anne's lace, poppies, yellow and purple iris, gladioli, hellebores, oriental lilies, cherry blossom, poppies, alstroemeria and loads of interesting foliage.
Please note that the prices quoted in this report only apply for the current week and are subject to variation based on product variety, size, quality, and the trading area. For more information, please feel free to contact Sue Dodd, Marketing Consultant, at 0438725453
---
Published On 2023-09-05 09:39:00
Print Page