Avocado smash, tomatoes & egg on toast
Avocado smash, tomatoes & egg on toast
Prep 10 mins | Cook 3 mins | Serves 4
4 free-range eggs
1 large ripe avocado
1 tbs lime or lemon juice
4 slices wholegrain bread
2 vine-ripened tomatoes, sliced
Step 1 Place eggs in a small saucepan of cold water. Bring to the boil over high heat. Turn off heat and leave eggs in the water for 7 minutes. Drain, refresh in cold water then peel and slice.
Step 2 While the eggs are standing in the hot water, halve avocado lengthways, deseed and scoop flesh into a bowl. Add lime or lemon juice. Using a fork, roughly mash avocado.
Step 3 Toast the bread. Top bread with avocado, sliced boiled eggs and tomatoes and serve.
Good for you ...
Tomatoes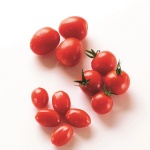 A very good source of vitamin C which contributes to the normal functioning of the body's immune system.
Provides potassium which may help balance the sodium from salt.
A source of dietary fibre which helps the normal function of the intestine.
Tomatoes are the richest food source of lycopene, a member of the carotenoid family. Research suggests that lycopene may play a role in the normal health of the prostate gland. The redder the tomato, the higher its lycopene content. Rich red tomatoes are also a source of beta carotene which is converted into vitamin A in the body and is needed for vision.