20 - 26 November 2023 update Sydney Market that includes availability and price of seasonal fruits, vegetables and flowers. Also includes recipe suggestions.
---
FRUITS: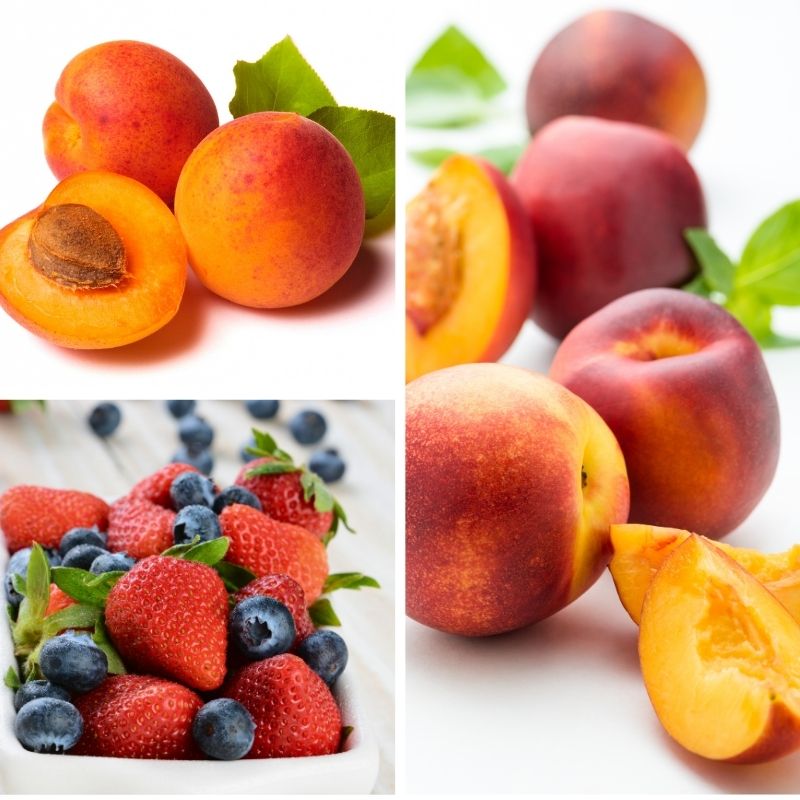 Good supplies of quality peaches and nectarines are available at your local greengrocer. Prices range from $4 to $14 per kilo, depending on flesh colour, size, and variety. For a delightful dessert, try slicing the peaches or nectarines in half, removing the stones, sprinkling them with demerara sugar, and grilling until the sugar caramelises and the fruit is warmed through.
Experience the joys of late spring and summer with cherries grown in Australia. Cherished for their succulent texture, sweet flavour, and glamorous glossy appearance, these juicy delights come in firm or soft-fleshed varieties, each offering a unique sweetness profile depending on the type. This week, you can enjoy these luscious cherries from $7 to $30 per kilo.
Golden apricots with a rosy blush are in season and the quality is excellent. Choose plump, golden-orange apricots, perfect for a healthy snack or enjoy them baking, grilling, sautéing, or stewing in the microwave. Prices are ranging from $4-$16 a kilo. At the cheaper end on the price scale, fruit eats well but may have a few windburn marks.
Freshly harvested Aussie-grown grapes are now available. Opt for the Menindee seedless or Flambe seedless varieties for a sweet snacking experience. Keep your grapes crisp and firm by washing and storing them in the refrigerator. Menindee seedless grapes are priced at $10 to $20 per kilo.
Indulge in punnets of full-flavoured cherry and grape tomatoes, priced between $2 -$3, or opt for the larger Truss tomatoes, available at $5 to $7 per kilo. Watch for specials at your local greengrocer.
Combine the delightful sweetness of juicy strawberries or blueberries with the tartness of rhubarb for a delicious dessert or a stewed fruit combination. Blueberries are $3-$5 a punnet, strawberries $3-$4 and rhubarb $3-$5 a for a generous bunch.
Due to a reduced supply of mangoes, prices are firmer, with KP's, R2E2 and Honeygold priced at $4-$7 each. Fresh and fragrant Calypso mangoes are priced between $3 and $5 each. Team diced mango with chilli, lime juice and fresh coriander and serve with barbecued chicken, pork or ham.
VEGETABLES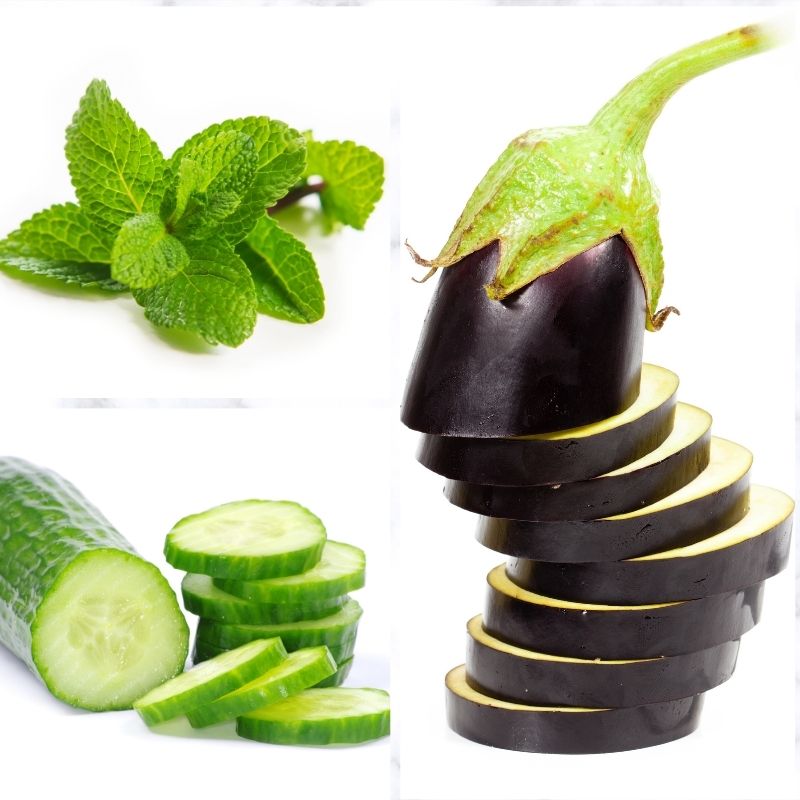 For a delightful crunch in your summer salads, add celery on sale this week for $2 to $4 per bunch. Toss finely sliced celery with sliced green onions, chopped boiled new potatoes, capers and reduced-fat mayonnaise in a salad.
Freshly grown shallots, also known as green onions, offer a gentle onion flavour for raw and cooked dishes. Sold by the bunch, they provide excellent value ranging from $2-$3 a bunch.
For a budget-friendly option, vibrant green spinach is available at $2 to $3 per bunch. Incorporate this leafy green into salads, stir-fries, risotto, or quickly sauté in a hot pan for a minute. Cooking is fast and straightforward, and the spinach pairs well with a dash of nutmeg or fried spring onion.
The peppery flavour of watercress combines deliciously with walnuts, cucumber and sliced white nectarines to make an exciting salad. Rich in vitamin C, watercress is a bargain at $2-$3 a bunch. This combination of plum, watercress, prosciutto & goat cheese makes a flavoursome salad.
Ruby red coloured beetroot is sweet, nutty favoured and great value at $2.50-$3.50 a bunch. Use beetroot raw in a salad, finely julienned; it is delicious juiced and teamed with orange and ginger or roast until tender and toss with feta cheese. Or create a healthy and refreshing beetroot detox breakfast juice.
At just $2 - $3 per bunch, mint's vibrant and fresh taste adds a refreshing touch to salads, sauces, dressings, boiled potatoes, and couscous dishes.
Minted yoghurt. Swirl lots of chopped mint through Greek-style yoghurt, add a squeeze of lemon juice and season to taste. Serve with a curry or grilled chicken.
Quick Asian salad. Toss mint leaves with coriander leaves, thinly sliced cucumber, chopped green onions (shallots) and shredded cooked chicken. Drizzle with a mix of sweet chilli sauce, fish sauce and lime juice. Top with chopped roasted peanuts and serve.
Toss boiled beans with crumbled feta cheese and crisp grilled pancetta. Drizzle with extra virgin olive oil, season with black pepper and serve. Tip: if boiling beans, use plenty of water and cook rapidly with the lid off for about 3-4 minutes - this helps retain colour and vitamins. cherriesMachine-harvested beans are a choice buy at $5-$6 a kilo.
Versatile Lebanese cucumbers are a thrifty purchase at $3-$4 a kilo.
Explore various ways to savour eggplant, whether roasted, grilled, barbecued, or incorporated into a curry. Experience the delightful flavours of Moroccan cuisine with our recipe for roasted eggplants paired with spicey minced lamb. Grab fresh eggplants at the current price of $2-$7 per kilo this week.
FLOWERS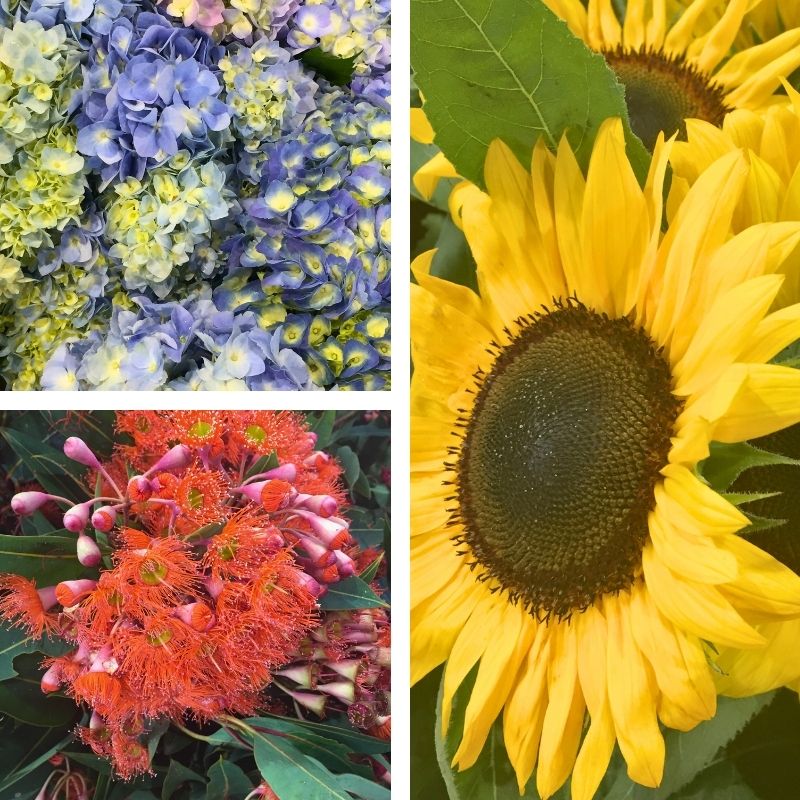 There's a wide variety of fresh-cut flowers available this time of year, so spruce up your home by putting iris, oriental lilies, hydrangeas, sunflowers, carnations, gerbera, peonies, heliconia, lisianthus, calla and tiger lilies, roses, bouvardia, buddleia, or agapanthus in a vase or gift flowers. TIP: To maximise the vase life of fresh flowers, remember to trim the stem, place in tepid water with a floral preservative and position your vase away from your fruit bowl.
Please note that the prices quoted in this report only apply for the current week and are subject to variation based on product variety, size, quality, and the trading area. For more information, please feel free to contact Sue Dodd, Marketing Consultant, at 0438725453
---
Published On 2023-11-21 20:44:06
Print Page