Vietnamese chicken soup with bok choy
Vietnamese chicken soup with bok choy
Prep 15 mins | Cook 25 mins | Serves 4
1 tbs peanut oil
3 garlic cloves, finely chopped
2 lemongrass stems*, trimmed, crushed and thinly sliced
2 small red bird's eye chillies, halved lengthways, deseeded and thinly sliced
8 cups chicken stock
2 chicken breast fillets, halved lengthways
1 bunch baby bok choy, trimmed and leaves separated
11⁄2 tablespoons fish sauce
2 tsp brown sugar
1 lime, juiced
2 green onions (shallots), thinly sliced diagonally
1 cup coriander leaves
lime wedges and sliced red chilli, to serve
*Use the white part of lemon grass stem and discard tough outer leaves.
Step 1 Heat oil in a large saucepan over high heat. Add garlic, lemongrass and chillies. Cook, stirring for 1 minute. Add stock, cover and bring to the boil. Reduce heat to medium-low. Add chicken. Simmer uncovered, turning chicken occasionally, for 8 minutes or until chicken is just cooked through. Transfer chicken to a plate to cool slightly.
Step 2 Meanwhile, strain stock mixture into a large heatproof jug or bowl. Return strained stock to the saucepan (discard flavourings). Bring stock to the boil over medium-high heat. Add bok choy. Cover and cook for 1 minute. Add fish sauce, sugar and lime juice and green onions. Chop
cup coriander and stir through soup.
Step 3 Thinly slice chicken. Divide chicken among serving bowls. Ladle boiling soup and bok choy over chicken. Top with remaining coriander. Serve with lime wedges and sliced red chilli.
Good for you ...
Bok choy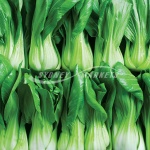 Bok choy is a good source of vitamin C. This vitamin helps the normal functioning of the body's immune system.
Bok choy provides us with some calcium (important for strong bones) and also iron (used to make red blood cells)
The darker leaves of bok choy provide beta carotene, which the body converts to vitamin A. This vitamin helps the body's immune system defend itself against infection and is also important for normal vision.
Bok choy is also a source of the folate, a B vitamin needed for normal formation of blood cells as well as growth and development in children.