Veggie lentil burgers with avocado
Veggie lentil burgers with avocado
Preparation 30 mins + chilling time | Cooking 12 mins | Makes 6
2 tbs olive oil
1 brown onion, finely chopped
2 garlic cloves, chopped
400g can brown lentils, drained and rinsed
½ cup panko breadcrumbs
1 free-range egg
½ cup flat-leaf parsley leaves
200g carrots, grated
200g zucchini, grated and squeezed to remove excess liquid
2 medium ripe avocados
1 tbs lime juice
6 wholegrain buns, halved
1 ½ cups finely shredded red cabbage
2 ripe tomatoes, sliced
Step 1 To make veggie lentil patties, heat 1 tbs oil in a large frying pan over medium heat. Add onion and garlic and cook, stirring occasionally, for 4-5 minutes until tender. Set aside to cool slightly. Place onion mixture, lentils, breadcrumbs, egg and parsley into a food processor. Season with salt and pepper. Pulse until just combined. Add carrot and zucchini and pulse for 2-3 seconds until combined. Form mixture into 6 patties. Place onto a plate, cover and refrigerate for 1 hour.
Step 2 Heat remaining 1 tbs oil in a large frying pan over medium heat. Cook the patties for 5-6 minutes on each side or until golden brown. Drain on paper towel.
Step 3 Scoop avocado flesh into a bowl. Add the lime juice and roughly mash with a fork.
Step 4 Toast the buns. Spread the cut side of the toasted buns with avocado. Top with cabbage and tomato. Top each with a pattie. Sandwich with the bun tops and serve.
Good for you ...
Carrots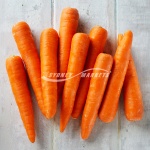 The old saying that carrots help you see in the dark is due to their high content of beta carotene, which the body converts to vitamin A and uses for normal vision.
A good source of vitamin C, one of the vitamins needed for the normal functioning of the immune system.
Provide dietary fibre, whether raw or cooked. Dietary fibre helps keep the intestine healthy.