Frozen banana, avocado & cacoa super smoothie
Frozen banana, avocado & cacoa super smoothie
Prep 5 mins | Makes 2
2 cups reduced fat milk
2 peeled frozen bananas, broken into pieces
2 tbs cacoa*
1 tbs white chia seeds
½ ripe small avocado, halved and seed removed
Step 1 Combine milk, frozen bananas, cacoa and chia in a blender.
Step 2 Scoop in avocado flesh. Blend until smooth. Pour over ice in serving bottles or glasses and serve.
* Cacoa powder is loaded with beneficial antioxidants. It is made by cold-pressing unroasted cocoa beans, this process keeps the living enzymes in the cocoa and removes the fat. It's available from the health food shops.
Good for you ...
Bananas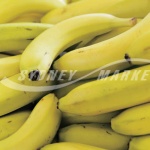 A good source of vitamins B6 and folate. Vitamin B6 is needed for the body's nervous system and folate is important for making red blood cells. A source of antioxidant vitamins E and C (vitamin C also helps protect us against infection). A good source of dietary fibre and also provides potassium.