Carrot, zucchini, apple & walnut loaf
Carrot, zucchini, apple & walnut loaf
Prep 25 mins | Cook 50 mins | Serves 8-10
2 cups self-raising flour
1 tsp bicarbonate of soda
1⁄4 tsp salt
1 tsp ground cinnamon
1 cup caster sugar
3⁄4 cup walnuts, roughly chopped
3 eggs, lightly beaten
1⁄2 cup grape seed, canola or light olive oil
1 cup grated carrot
1 cup grated zucchini, squeezed to remove juice
1⁄2 cup grated Granny Smith apple, squeezed to remove juice
Icing sugar, for dusting
Step 1 Preheat oven to 180°C/160°C fan-forced. Grease and line a deep loaf pan (about 21cm long x 11cm wide x 8cm deep) with baking paper.
Step 2 Sift flour, bicarbonate of soda, salt and cinnamon into a large bowl. Stir in sugar and walnuts.
Step 3 Combine egg and oil in a jug. Using a large metal spoon, stir egg mixture, carrot, zucchini and apple into flour mixture until well combined. Spoon mixture into prepared loaf pan. Smooth top. Bake for 50 minutes or until a skewer inserted in the middle comes out clean. Cool in pan for 10 minutes then turn onto a wire rack to cool. Dust with icing sugar, slice and serve.
Good for you ...
Carrots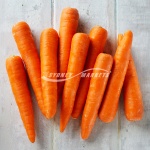 The old saying that carrots help you see in the dark is due to their high content of beta carotene, which the body converts to vitamin A and uses for normal vision.
A good source of vitamin C, one of the vitamins needed for the normal functioning of the immune system.
Provide dietary fibre, whether raw or cooked. Dietary fibre helps keep the intestine healthy.