Carrot, rocket & spiced chickpea salad
Carrot, rocket & spiced chickpea salad
Prep 20 mins + cooling time | Cook 5 mins | Serves 4 as a side dish
Serve this healthy salad with barbecued chicken, fish or meat.
1 tbs olive oil
1 tsp ground cumin
2 garlic cloves, finely chopped
400g can chickpeas, drained and rinsed
1⁄4 cup currants
1 tbs honey
2 carrots, peeled and shredded or grated
1⁄3 cup Greek-style natural yoghurt
1 tbs tahini*
2 tbs orange juice
50g baby rocket leaves
*Tahini is a creamy paste made from ground sesame seeds available from supermarkets.
Step 1 Heat oil in a medium frying pan over medium heat. Add cumin, garlic, chickpeas, currants and honey. Cook, stirring often, for 4-5 minutes until chickpeas are warmed through. Set aside to cool for 20 minutes.
Step 2 Meanwhile, peel, shred or coarsely grate carrots. Place carrots and chickpeas into a large bowl. Combine yoghurt, tahini and orange juice in a bowl. Whisk until well combined. Drizzle yoghurt mixture over carrot mixture. Season with salt and pepper. Gently toss until well combined. Toss through rocket leaves and serve.
Good for you ...
Carrots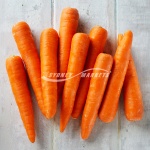 The old saying that carrots help you see in the dark is due to their high content of beta carotene, which the body converts to vitamin A and uses for normal vision.
A good source of vitamin C, one of the vitamins needed for the normal functioning of the immune system.
Provide dietary fibre, whether raw or cooked. Dietary fibre helps keep the intestine healthy.