Caesar salad with lemon chicken
Caesar salad with lemon chicken
Prep 25 mins | Cook 15 mins | Serves 4
1 tbs olive oil + extra for brushing
1 lemon, juiced
2 garlic cloves, crushed
500g chicken thigh fillets, trimmed
100g thinly sliced pancetta
2 baby Cos lettuce, washed and chilled
3 soft-boiled eggs, peeled and quartered lengthways
75g parmesan, shaved
½ cup store-bought Caesar salad dressing
Char-grilled sourdough bread, to serve
Step 1 Combine 1 tbs oil, lemon juice, garlic and salt and pepper in a medium shallow dish. Add chicken and turn to coat, cover and refrigerate for 15 minutes.
Step 2 Preheat a char-grill or barbecue plate on medium-high heat. Char-grill or barbecue pancetta until crispy. Transfer to a plate lined with paper towel and set aside to cool. Char-grill or barbecue chicken for 4-5 minutes on each side or until just cooked through. Transfer to a tray, cover with foil and set aside.
Step 3 Trim and cut lettuce lengthways into thick wedges. Thickly slice chicken. Arrange lettuce, chicken, pancetta and eggs on a serving platter. Sprinkle with parmesan. Serve with Caesar salad dressing and char-grilled sourdough bread.
Good for you ...
Baby Cos Lettuce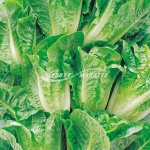 A source of vitamin C and folate, one of the B vitamins. Both these vitamins contribute to the functioning of the body's immune system.
Provides dietary fibre which helps keep the intestine functioning normally.