Caesar chicken salad
Prep 20 mins | Cook 10 mins | Serves 4
4 thick slices multigrain bread, crusts removed and cut into 2cm-thick cubes
Olive oil cooking spray
4 eggs, at room temperature
2 baby cos lettuce
1⁄2 barbecued chicken, flesh shredded (skin and bones discarded)
100g shaved parmesan cheese
1⁄3 cup toasted pine nuts
1⁄3 cup Caesar salad dressing
Step 1 Liberally spray bread cubes with oil. Heat a large non-stick frying pan over medium heat. Add bread and cook, tossing often, for 4–5 minutes until golden. Set aside.
Step 2 Boil eggs a small saucepan of gently boiling water for 3 minutes. Drain, cool under cold water and peel. Set aside.
Step 3 Trim and cut lettuce into bite-size pieces. Place into a large bowl. Add chicken, parmesan, pine nuts and bread cubes. Drizzle with Caesar salad dressing. Toss to combine. Arrange on serving plates. Halve boiled eggs lengthways, top each salad with an egg and serve.
Good for you ...
Baby Cos Lettuce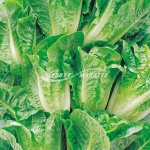 A source of vitamin C and folate, one of the B vitamins. Both these vitamins contribute to the functioning of the body's immune system.
Provides dietary fibre which helps keep the intestine functioning normally.