Bok choy & chilli pork stir-fry
Bok choy & chilli pork stir-fry
Prep 20 mins | Cook 10 mins | Serves 4
2 tbs peanut or vegetable oil
360g pork fillet, trimmed and cut into 1cm thick slices
1 bunch bok choy, trimmed, stems chopped and leaves separated
1⁄2 small bunch coriander, stems chopped and leaves separated
2 tsps grated fresh ginger
2 garlic cloves, finely chopped
2 small red bird's eye chillies, deseeded and thinly sliced
2 tbs sweet soy sauce or kecap manis
Steamed jasmine rice, to serve
Step 1 Heat 1 tbs oil in a hot wok over high heat. Add pork and stir-fry for 2-3 minutes until just cooked through. Transfer to a plate.
Step 2 Add remaining 1 tbs oil to wok. Add bok choy stems and coriander stems. Stir-fry for 2 minutes until just softening. Add ginger, garlic and chillies. Stir-fry for 1 minute. Add pork and soy sauce. Stir-fry for 1 minute. Toss through bok choy and coriander leaves. Serve with steamed jasmine rice.
Good for you ...
Bok choy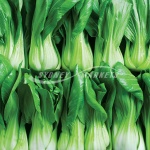 Bok choy is a good source of vitamin C. This vitamin helps the normal functioning of the body's immune system.
Bok choy provides us with some calcium (important for strong bones) and also iron (used to make red blood cells)
The darker leaves of bok choy provide beta carotene, which the body converts to vitamin A. This vitamin helps the body's immune system defend itself against infection and is also important for normal vision.
Bok choy is also a source of the folate, a B vitamin needed for normal formation of blood cells as well as growth and development in children.