Banana pancakes with mango
Banana pancakes with mango
Prep 10 mins | Cook 20 mins | Serves 4
2 cups self-raising flour
1 tsp baking powder
1⁄4 cup caster sugar
1 1⁄2 cups buttermilk
1 egg
Cooking oil spray
3 small ripe bananas, peeled and sliced
1 mango, peeled and flesh sliced
Maple syrup, to serve
Step 1 Sift flour, baking powder and sugar into a large bowl. Whisk buttermilk and egg together in a jug. Using a large metal spoon, fold buttermilk mixture into dry ingredients.
Step 2 Spray a large non-stick frying pan with oil and heat on medium. Using about 1?4 cup mixture per pancake, spoon mixture into pan and cook pancakes, in batches, for 2 minutes or until pale golden on the base. Top pancakes with sliced banana, turn and cook for 2–3 minutes until pale golden and cooked through. Transfer to a plate. Wipe out pan with paper towel. Spray with oil and repeat using remaining mixture.
Step 3 To serve, place 2 pancakes on each serving plate, top with mango and drizzle with a little maple syrup.
Good for you ...
Bananas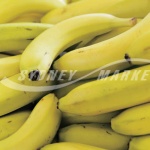 A good source of vitamins B6 and folate. Vitamin B6 is needed for the body's nervous system and folate is important for making red blood cells. A source of antioxidant vitamins E and C (vitamin C also helps protect us against infection). A good source of dietary fibre and also provides potassium.