Banana, honey & cinnamon bread
Banana, honey & cinnamon bread
Prep 25 mins | Cook 50 mins | Serves 8
2 cups plain flour
2 tsp baking powder
1 tsp bicarbonate of soda
pinch salt
1½ tsp ground cinnamon
½ cup caster sugar
2 free-range eggs
1 cup reduced fat milk
¼ cup honey
3 medium very ripe bananas, mashed*
*You'll need 1 cup mashed banana.
Step 1 Preheat oven to 180°C/160°C fan-forced. Line base and sides of a large loaf pan (about 23cm long x 10cm wide x 8cm deep) with baking paper.
Step 2 Sift flour, baking powder, bicarbonate of soda, salt and cinnamon into a large bowl. Stir in sugar.
Step 3 Combine eggs, milk, honey and mashed bananas in a large jug. Whisk until combined. Make a well in the centre of dry ingredients, using a large metal spoon, gently fold in honey and egg mixture until well combined. Spoon mixture into prepared pan. Bake for 50-55 minutes or until a skewer inserted in the centre comes out clean. Cool in pan for 10 minutes thenturn onto a wire rack to cool completely. Slice and serve lightly buttered or toasted if desired.
Good for you ...
Bananas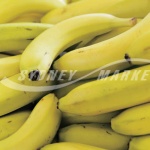 A good source of vitamins B6 and folate. Vitamin B6 is needed for the body's nervous system and folate is important for making red blood cells. A source of antioxidant vitamins E and C (vitamin C also helps protect us against infection). A good source of dietary fibre and also provides potassium.