Banana & chocolate smoothie pops
Banana & chocolate smoothie pops
Prep 15 mins + freezing time | Makes 10
3 ripe bananas
1 cup thick reduced fat natural yoghurt
½ cup reduced fat milk
¼ cup milo + extra to serve
1 tbs maple syrup
Step 1 Peel and break bananas into a blender. Add yoghurt, milk, milo and maple syrup. Blend until smooth.
Step 2 Pour mixture into 10 x ¼ cup popsicle moulds and gently insert a paddle-pop stick into each. Freeze for 4-5 hours or until frozen. Remove pops from moulds and dip the tips into milo to serve.
Good for you ...
Bananas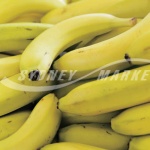 A good source of vitamins B6 and folate. Vitamin B6 is needed for the body's nervous system and folate is important for making red blood cells. A source of antioxidant vitamins E and C (vitamin C also helps protect us against infection). A good source of dietary fibre and also provides potassium.