30 October - 5 November 2023 update Sydney Market that includes availability and price of seasonal fruits, vegetables and flowers. Also includes recipe suggestions.
---
FRUITS: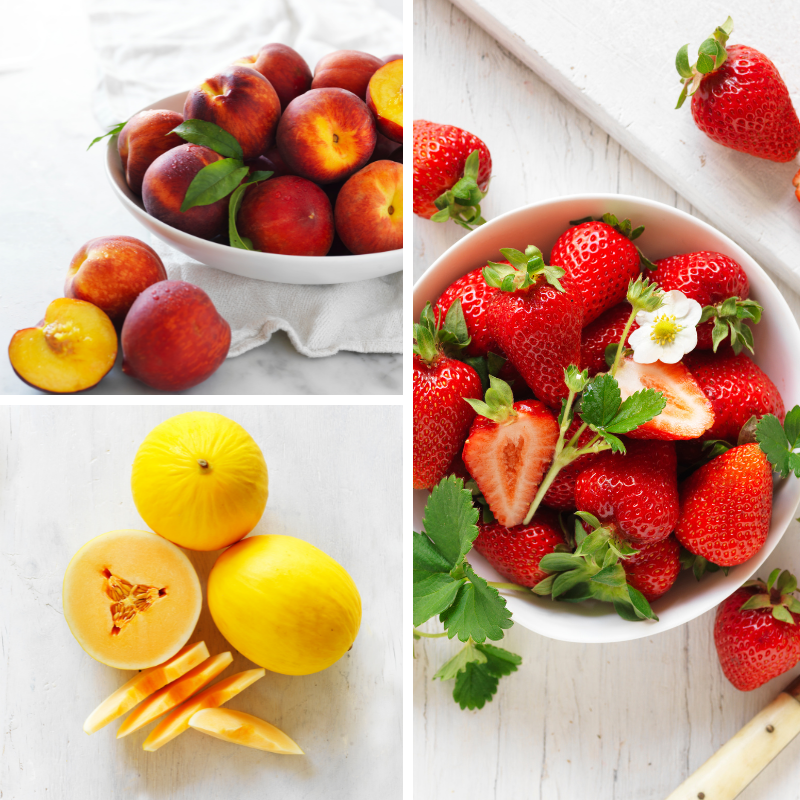 New season Australia cherries are rolling in from Victoria, South Australia and the Riverina. Red and black-skinned varieties are both available. Early season fruit is on the smaller size and as the season progresses, you will find plumper fruit at your local greengrocer. This week prices will range from $20-$40 a kilo.
New season, low chill, yellow and white-fleshed peaches and nectarines from the NSW North Coast, Hawkesbury, South Australia and Victoria. Depending on size, variety and flesh colour, they sell for $6-$20 a kilo. Some varieties of nectarine develop an attractive speckle on the skin; this is an indication that the fruit is high in sugar and will be sweet eating. Avoid fruit that is overly green around the stem.
As Darwin's supply of mangoes finishes up, we are now moving to Katherine for the season's delicious mangoes. Aromatic and super juicy Kensington Pride, Calypso, Lady Jane, and R2E2 mangoes are all available at $2-$6 each, depending on size and variety.
Indulge in the exquisite quality and great value of fresh strawberries, bursting with sweetness and vibrant colour. These luscious gems make for a delightful and budget-friendly treat at $1.50-$5 a punnet.
Avocados are well supplied. Enjoy the nutty flavour and creamy texture of a ripe Hass avocado for only $1-$3 each.
This week Sydney Markets received its first boxes of new season lychees. It's early days, but it is looking like a bumper season for these tropical delights.
Blueberries offer a distinctive and delightful flavour while packing a punch of vitamins C and A. Whether savoured fresh or incorporated into recipes, they make a fantastic addition. You can mix them into muffin batter for a burst of flavour; the zesty, citrusy notes of lemon enhance the sweetness of blueberries. Fresh mint can provide a refreshing contrast to the sweet and tart notes of blueberries in beverages and desserts. Prices are a bit firmer this week at $3-$6 a punnet.
Rockmelons, honeydew, candy and piel de sapo melons are all available at $3-$6 a kilo, depending on variety and size. Melon balls served with a scoop of vanilla ice cream create a simple and satisfying dessert. A pinch of chilli powder adds a surprising kick to the sweet melon, offering a sweet-spicy contrast.
VEGETABLES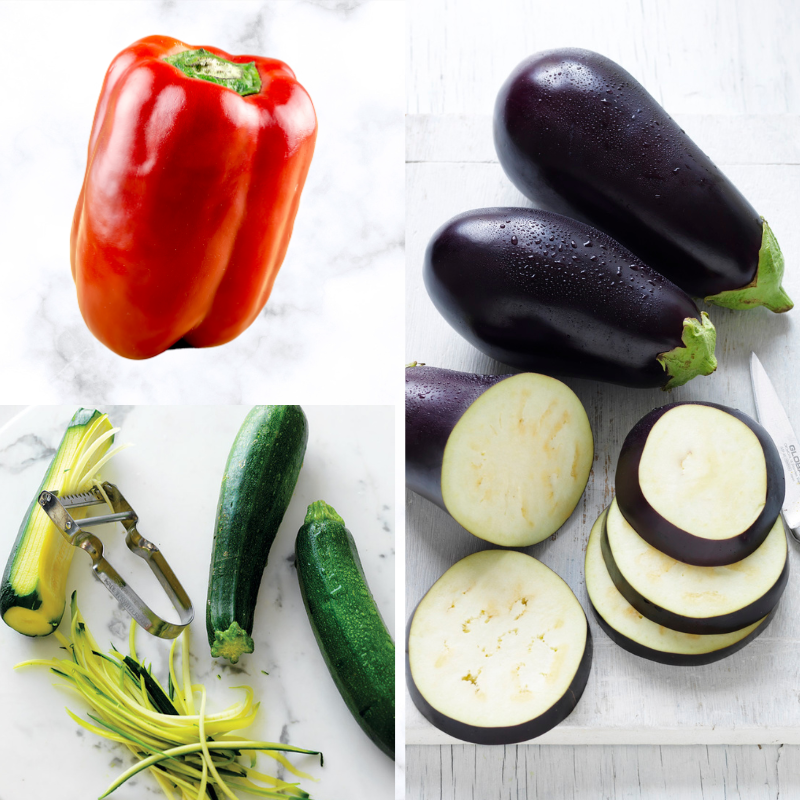 Boost the flavour and healthy value of your meals with fresh herbs for $2-$3 a bunch. Coriander and mint are delicious and used singly or in combination. Use leaves in salads, juices, and rice paper rolls. This spring vegetable & chicken tray bakecoriander, mint & lime chicken noodle salad is a fresh and tasty mid-week meal. Coriander, mint and most herbs will retail at $20-$3 a bunch.
Grab one or two bunches of English spinach, known for its lush green leaves and delicate flavour. Easily transform it into a delectable meal by lightly sautéing it with garlic and olive oil. Enjoy this English spinach for just $1.50-$2.50 per bunch. Start your day with roasted mushrooms with wilted spinach & eggs, or try this delicious Indian-spiced spinach, currant & pistachio pilaf.
Fresh spring beetroot offers a sweet, nutty flavour and is a fantastic deal at just $2- $3 per bunch. When preparing, wash and trim the leafy tops and roots, leaving a 3cm attachment, before cooking. For a delectable salad, combine cooked and peeled beetroot with watercress, toasted walnuts, and feta cheese in a bowl, and finish it off with a drizzle of olive oil and white balsamic vinegar.
This week, fresh green beans present a budget-friendly and versatile option. Machine-harvested green beans are priced at $3 to $5 per kilogram, while hand-picked beans are available for 10- $12 per kilogram.
Versatile zucchinis are top quality ranging from $3-$6 per kilogram, depending on their size. A delightful classic French dish, ratatouille, can be an excellent choice for utilising this week's top picks, including eggplant, capsicums, and zucchini, whether served hot or cold.
Elevate your salads and stir-fries with locally grown, vibrant snowpeas at $6 to $10 per kilogram. These crisp, sweet gems bring colour and crunch to your dishes, adding delicious flair to every bite.
Fresh asparagus is a true winner when it comes to a balance of value, taste, and versatility. Its delicate, nutty flavour can be savoured raw and cooked, whether served hot or cold. Plus, it pairs wonderfully with various dishes, including veal, pasta, seafood, prosciutto, chicken, and steak. At just $2-$3 per bunch, this top-quality vegetable is a must-have on my list.
Queensland-grown chrederries and green capsicums are abundant and offer excellent value, priced at just $2.50 to $5 per kilogram. These budget-friendly vegetables are perfect for adding colour and flavour to your dishes.
Eggplants are available for $3-$6 per kilogram, varying prices depending on whether they are field or glasshouse-grown. Fresh, young eggplants typically don't need salting unless you plan to deep-fry them. Slice the eggplant into 1 cm rounds or lengthways, brush with olive oil, and grill until tender and golden. Grilled eggplant slices can be used in a vegetable lasagna as a pizza topping or sandwich filling.
FLOWERS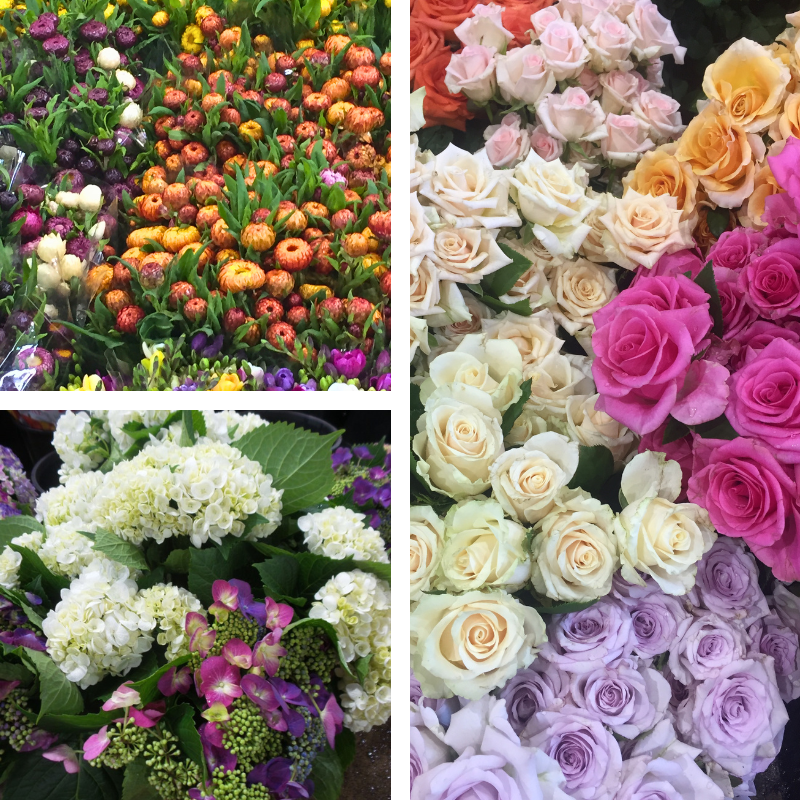 Locally grown chincherinchee, lilac, ranunculus, gerbera, lily of the valley, pieris, lotus pods, sunflowers, Beehive ginger, rose lilies, red and white waratahs, Australian grown peonies and hydrangea, lisianthus, freesia, roses, fragrant Boronia, sweet pea, snapdragon, delphinium, Geraldton wax and pincushions.
Please note that the prices quoted in this report only apply for the current week and are subject to variation based on product variety, size, quality, and the trading area. For more information, please feel free to contact Sue Dodd, Marketing Consultant, at 0438725453
---
Published On 2023-10-31 11:59:40
Print Page