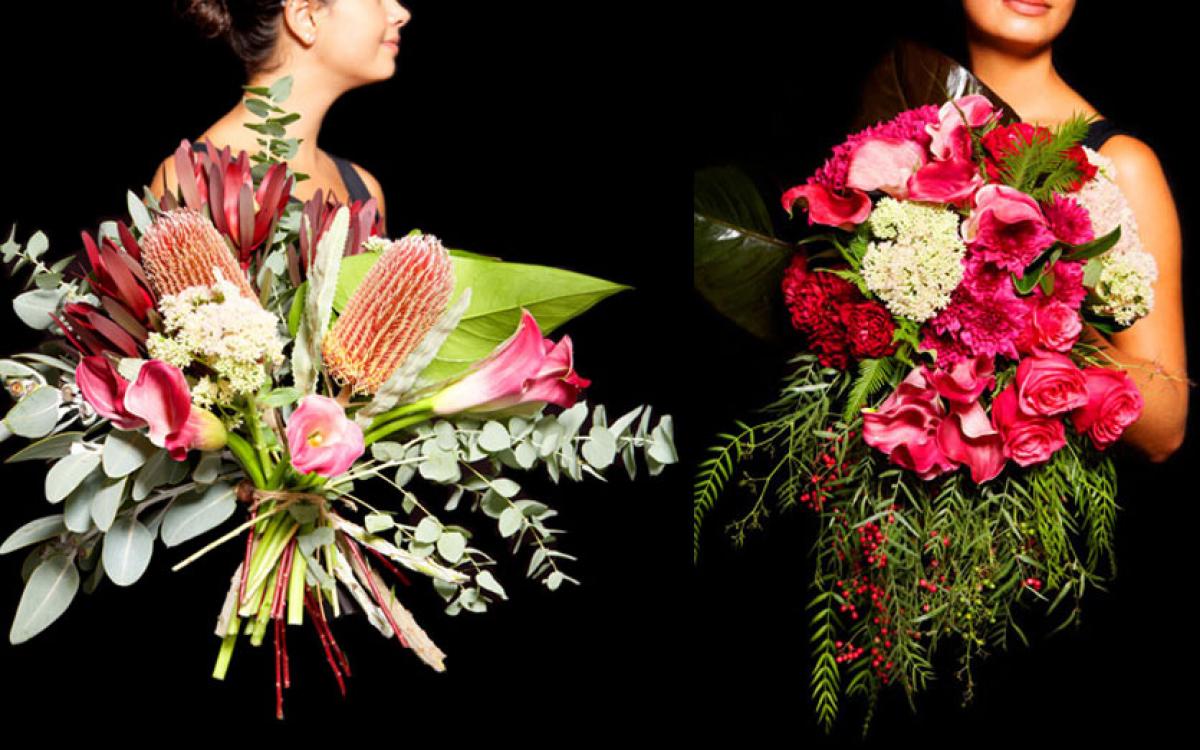 Here's what you can expect to be trending in florals in Autumn 2017
Posted on Feb 09, 2017 | Tags: flowers, autumn, trends, chrysanthemums, fresh flowers, peppercorn flowers, autumn weddings
The humble chrysanthemum will be everywhere as the weather starts to cool this year, says award-winning florist Jodie McGregor, of Jodie McGregor Florist.
We spoke to Jodie about her favourite Autumn florals and what we can expect to be trending this year.
What comes into season in Autumn?
Many of the summer flowers – all those garden roses and Calla Lilies - are still really lovely in early Autumn and because of the cooler temperatures, you get greater longevity out of them.
Tulips start coming in late April, along with Hyacinths and Jonquils.
It's actually not until late Autumn that you really start to notice a change, and that's when you get Ornamental Kale and all the Cabbage types.
One of the biggest changes I note between the seasons is the beautiful textures you get in Autumn.
What's your favourite floral to work with in Autumn?
My favourite is Peppercorn. In the cold, Peppercorn gets a really pretty pink berry.
A lot of Australian natives are also really lovely in Autumn. The heat is cooling so you get some nicer colours. I love to add a touch of Eucalyptus where I can - the branches are beautiful. I use the branches to create a lovely contrast with softer flowers, such as a Motley Hydrangea. Even just a Eucalyptus branch on its own is beautiful.
What types of florals are popular for Autumn weddings?
I get a lot of requests for something that resembles a Canadian fall, with lots of foliage and again playing with texture. That wild, overgrown garden look with lots of berries is also popular.
What trends will we see continue this Autumn?
The very messy, whimsical garden look that has been popular will continue this Autumn. The look is created by working with unusual combinations in textures, such as contrasting gnarly Gumnuts mixed with Peppercorn berries and just a touch of floral, like a garden rose. The aim is that it doesn't look too contrived.
Are any new trends emerging this Autumn?
Growers are doing these really beautiful hybrids of Chrysanthemums. This is interesting because Chrysanthemums have been out of fashion for a while, and they have a bit of a reputation as being a daggy flower, but over the past few years florists have been using them more. I think they're really going to catch on this year, especially with the beautiful muted, dusty tones we're going to see them in.
Photos: Jodie McGregor, Jodie McGregor Florist