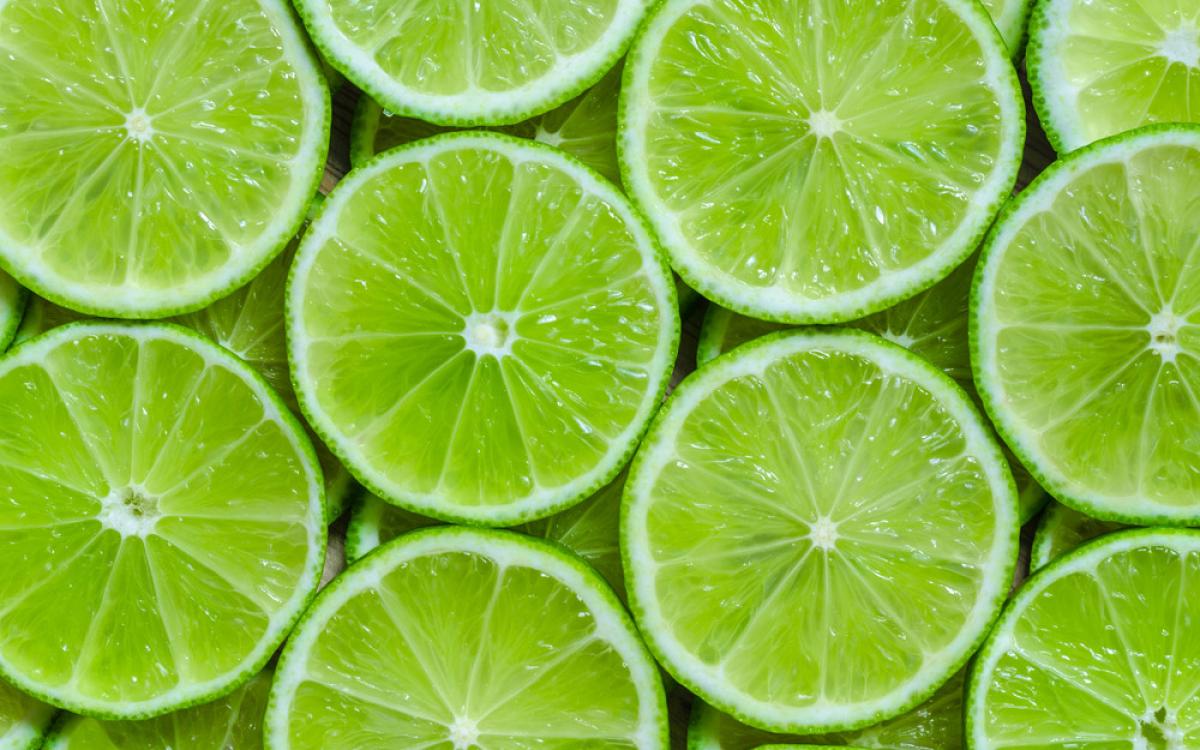 Put some zing in your day with Aussie limes
Posted on Feb 27, 2017 | Tags: lime, limes, citrus, fruit and vegetables
Vibrant, refreshing Australian grown limes have a unique tangy citrus taste and are at their peak supply from February to April.
It makes good sense to use limes instead of imported lemons during this time of year as limes are much better value.
The main variety of limes grown in Australia is the large greenish - yellow skinned Tahitian lime. Smaller than a lemon, limes are picked green and as they ripen turn yellow, become juicier and sweeter. Unlike lemons, limes rarely have seeds. The pulp is abundant, juicy and has a delicate sour acidic flavour.
Used extensively in the tropics for juices such as limeade and cordials, food flavourings and pickles, both the juice and the rind of limes can be used in cooking in the same way as lemons. The aromatic rind is rich in natural oils and adds excellent flavour to a range of dishes.
Limes are ideal for using in cheesecakes, meringue pies, puddings, sauces and salad dressing. To obtain the maximum amount of juice from a lime, warm the fruit in the microwave for 30 seconds or roll firmly on the kitchen bench then juice.
Limes are grown in Northern NSW, particularly near Lismore and Alstonville, and in Northern Queensland, which produces all year around.
The origin of the lime is dubious but most data indicates that limes are native to Asia, conceivably the East Indies region.
It is most probable that the Arabs introduced and distributed limes to India and Persia via the trade routes, in fact the names 'lime' and 'lemon' come from the Arabic word limah. Subsequently limes found their way to Europe via the returning Crusaders and to the New World by Christopher Columbus.
Did you know
Lime juice was given to sailors to prevent scurvy, hence the sailors being nicknamed "limeys".
7 delicious ways to use limes:
Drizzle sliced papaya or pawpaw with lime juice to enliven the flavour. Serve with natural yoghurt for breakfast
Marinate thinly sliced fish in lime juice for 20-30 minutes, then drizzle with olive oil and chopped dill or parsley and serve raw.
Whip up a spicy lime salad dressing. Combine ¼ cup lime juice and sweet chilli sauce with 1tbs fish sauce and 1tbs grated palm sugar in a screw to jar. Shake to combine and serve.
Limes are particularly refreshing added sliced to beverages. Try lime with gin and tonic or add a wedge to wheat beer.
Substitute limes for lemons and try lime cheesecakes, lime meringue pie, lime butter or lime delicious pudding.
Add a squeeze of lime juice to curries, sauces or noodle dishes to reduce richness.
Marinate chicken thigh fillets in lime juice with chopped coriander and red chilli for 2 hours. Barbecue and serve with a cucumber salad.
Good for you
Like all citrus fruits, limes are a good source of vitamin C, which contributes to the normal functioning of the body's immune system. The flesh of limes provide dietary fibre, which helps keep the intestine functioning normally.
Select
When selecting limes look out for fruit that has a glossy, fine textured skin and have a firm and heavy is indicates a high juicy content.
Store
Store limes in a fruit bowl in a well-ventilated place for up to 5 days. For longer storage, place in the fridge.
In season
Limes are available all year round, however they are at their best value from February to April.