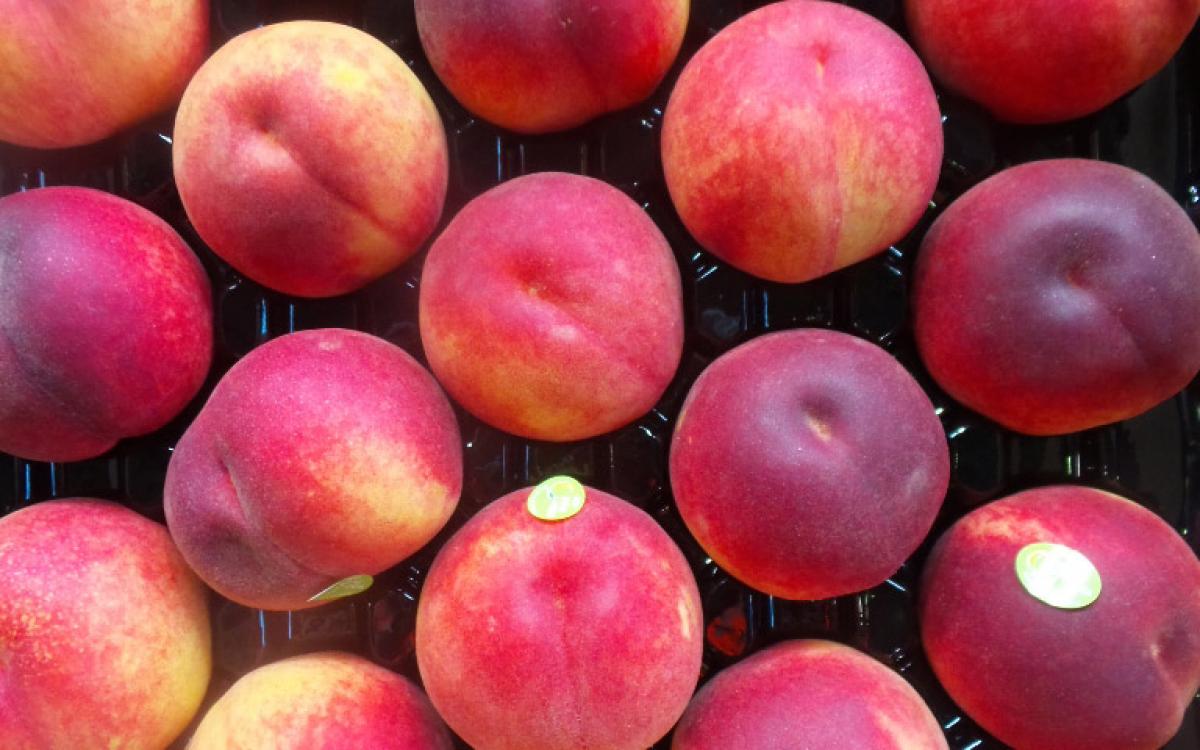 Fresh and in season - February
Posted on Feb 10, 2017 | Tags: fruit and vegetables | Comments (0)
Lychees
Select:
Choose plump lychees that feel heavy for their size. Fresh lychees have a fragrant aroma and deep pink skin. Avoid very hard fruit.
Store:
Store lychees in a bowl covered with plastic wrap or a sealed plastic bag in the fridge. Use within 5 days.
Good For you
An excellent source of vitamin C plus some potassium and iron. Low in kilojoules.
Fresh for Kids™
Most kids will happily peel lychees so pop a few into the school lunch box. Peel lychees then halve and remove the seed. Add flesh to fruit salads or swirl through natural yoghurt.
Sweetcorn
Select:
Choose fresh-looking sweetcorn still in its moist, pale green husks. Kernels should be plump and brightly coloured.
Store:
Refrigerate sweetcorn cobs in their husks in a plastic bag. For maximum sweetness use within 1–2 days.
Cook's tip:
Barbecue sweetcorn is a summer favourite. Peel the husks back and remove the silks. Rewrap the cob with the husks, securing with string. Soak cobs in cold water for 10 minutes. Barbecue on a grill, turning often, for 10–12 minutes or until kernels are tender. Pull back the husks and serve with a drizzle of olive oil, salt and pepper.
Basil
Select:
Choose vibrant green basil with fresh firm leaves and a robust aroma. Avoid basil with blackening or shrivelled leaves.
Store:
Basil is best stored basil, unwashed, in a plastic bag or airtight container lined with paper towel in the fridge. Use within 3-4 days.
Cook's tips:
Basil leaves are best used whole or torn. Avoid chopping leaves as cutting may cause discolouration and loss of aroma.
Meal in a flash
Toss torn basil leaves with tomato wedges and halved baby bocconcini. Drizzle with extra virgin olive oil and season with sea salt and black pepper. Serve with grilled ciabatta bread.
Peaches
Select:
The sweetest eating yellow and white fleshed fruit will have a sweet perfume, be plump and have a full colour. There are numerous varieties and each has its own distinct skin and flesh colour. Avoid hard fruit with green skin around the stem.
Store:
Peaches soften when left at room temperature away from direct sunlight. Store in a single layer as stacking may result in bruising. Ripe fruit yields to gentle pressure. Store ripe fruit in the fridge and use within 2 days.
Meal in a flash:
For a quick dessert, lightly spray halved and stoned peaches with olive oil spray. Char-grill for a few minutes on each side. Drizzle with honey and serve with ice-cream.
Radishes
Select:
Choice firm rosy-coloured radishes with crisp, fresh-looking leaves. Avoid soft, cracked or limp radishes.
Store:
Trim and discard the leafy green tops, leaving about 5cm stems attached to the radishes. Place in a plastic bag in the fridge. Use within 3–4 days.
Prepare:
Trim the stems and roots. Wash in cold water, gently scrubbing with a soft brush to remove any dirt. Place in iced water for 1 hour for extra crispness. Leave whole or slice as desired.
Cook's tip:
Add finely sliced radishes to coleslaw and leafy green salads.