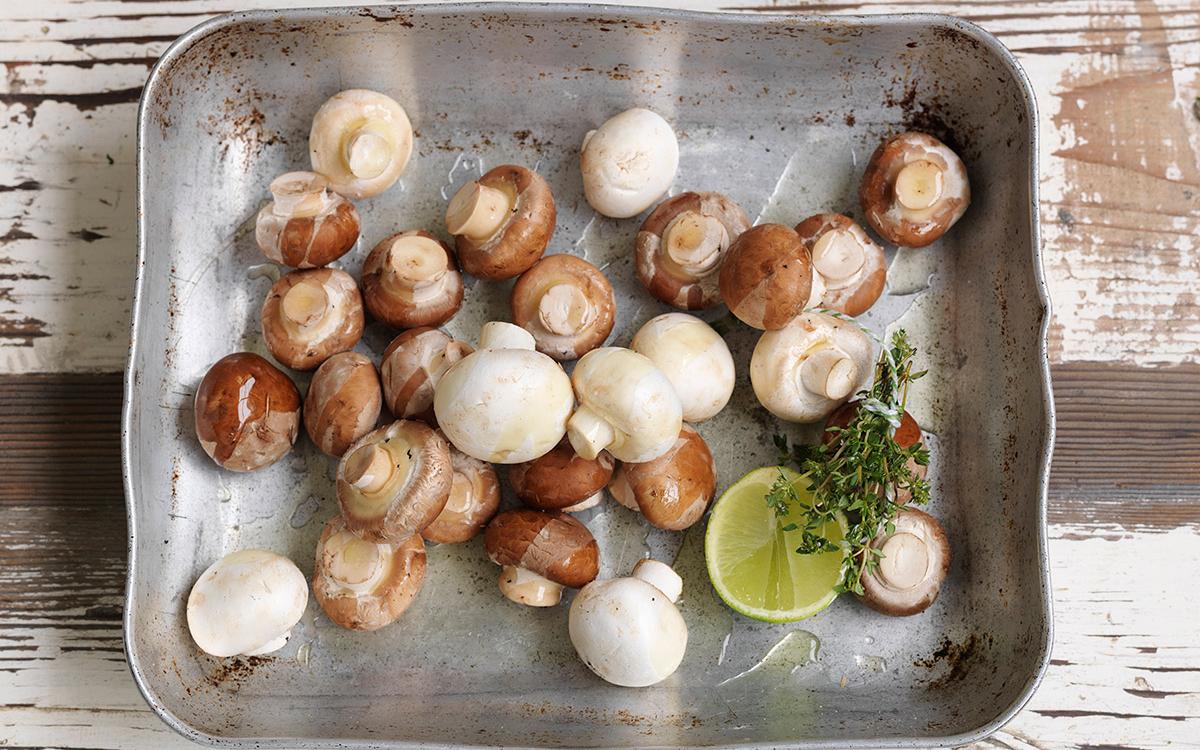 You can't eat sunshine
Posted on Feb 02, 2017 | Tags: mushrooms, vitamin d, healthy bones, sun exposed mushrooms, good for you
Vitamin D deficiency is commonplace in Australia with about one third of us having insufficient levels. Deficiency is more common during winter and in people living in the southern part of the country.
About four in 10 women and three in 10 men are vitamin D deficient in summer, increasing to about six in 10 women and nearly 4 in ten men during the winter (Daly 2012).
For those of us who can't get sufficient sun-exposure during the day, especially in winter, including delicious Australian grown mushrooms into a balanced daily diet is a great way to supplement vitamin D intake.
Benefits of Vitamin D
Research has linked vitamin D to a rapidly increasing number of benefits beyond healthy bones and the prevention of rickets and osteoporosis. The benefits of normal vitamin D levels include a decreased risk of heart disease, type 2 diabetes, hypertension and colorectal cancer.
Healthy bones
Bones can be kept healthy through a combination of exercise, especially weight bearing exercise, and eating sufficient calcium and vitamin D. With all three in the right amounts, bones are likely to reach their maximum mass. Bone development is a constant flux between bone formation and bone loss. Up until age 30 bone formation is greater than bone loss, so, with the right amount of physical activity and nutrition from food, bones grow in size and density. After 30 years bone mass tends to decrease, but that can be kept to a very slow rate by remaining active and eating well.
The body needs both calcium and vitamin D together to be effective for keeping bones healthy. While you may eat adequate calcium-containing foods, without vitamin D your body won't be able to absorb that calcium. This is the reason why vitamin D is essential each day, whether from sunshine or food.
Mushrooms: a great source of vitamin D
Mushrooms naturally produce vitamin D when they are exposed to sunlight (or another source of UV light). Through the action of sunlight they convert their abundant ergosterol to ergocalciferol (vitamin D2). Even store-bought mushrooms are able to generate over 20 mcg per serve after being placed in sunlight for a couple of hours in the midday sun.
Unfortunately, mushrooms begin to shrivel after so long in the sun, so growers generally don't subject them to light other than during growing operations and harvesting. As a result, cultivated mushrooms can be rather low in vitamin D. However, if cultivated mushrooms are exposed to a short burst of ultraviolet light they can quickly generate vitamin D, while retaining the good looks and nutrition of the mushroom.
Light-exposed mushrooms naturally generate vitamin D, which enhances calcium absorption and bone strength.
One serve of vitamin D mushrooms provides a day's supply of this essential nutrient.
A Sydney University study has shown that mushrooms left in direct midday sunlight can provide 100 per cent of the recommended daily intake of vitamin D.
Pop mushroom out in the sun for one hour.
Mushrooms are a versatile ingredient that can easily be enjoyed for breakfast, lunch or dinner and work with so many different cuisines, so simply adding 3 vitamin D rich mushrooms to your diet will help keep your bones healthy.