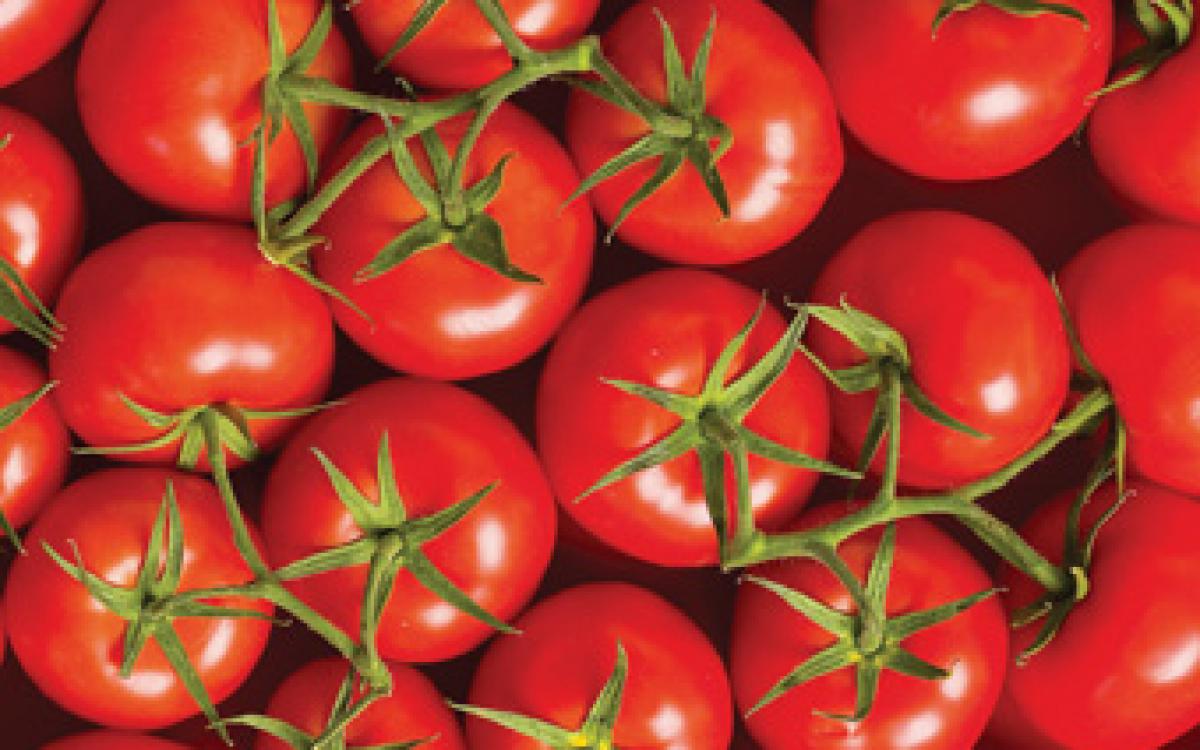 Men's health could get a boost from tomatoes
Posted on Feb 27, 2017 | Tags: tomatoes, lycopene, men's health, carotenoids, good for you
Most people have heard of beta carotene, the coloured pigment in carrots and other brightly coloured fruits and vegetables. While it may be best known as the nutrient that our bodies convert into Vitamin A, it is also an antioxidant that can 'mop up' damage within body cells.
Beta carotene is part of a large family (the carotenoids) with about 600 members. Most carotenoids aren't readily converted to vitamin A and were once ignored, but research shows that many, including one called lycopene, may be valuable.
Lycopene is found mainly in tomatoes, although guavas and rose hips are also good sources and pink grapefruit and watermelon have some.
Tomatoes are the major source and the deeper their colour, the higher their lycopene. Rich red ripe tomatoes give a double whammy: top flavour and highest nutrient level.
Studies show that men who eat the most tomatoes (and tomato products such as tomato-based pasta sauces) have the lowest incidence of prostate cancer. There are also strong correlations between tomato intake and various other cancers, and a lower incidence of heart disease in those with the highest intake of tomatoes.
Observational studies don't establish proof, and something else in tomatoes may be responsible, but lycopene is the current favourite for the observed health benefits.
More lycopene is absorbed if tomatoes are cooked into a sauce that includes olive oil. Adding a few drops of olive oil to raw tomatoes also improves lycopene absorption.
It's too early to credit all the health benefits among tomato eaters to lycopene. Tomatoes contain many other potentially beneficial compounds and no one is totally sure that lycopene holds all the answers. We're also discovering there are many complex interactions within the carotenoid family.
But there seems little doubt that it makes good health sense to eat tomatoes regularly.
This BBQ tomato & goat's cheese bruschetta is perfect to serve for a light lunch or as a starter.
BBQ tomato & goat's cheese bruschetta
Prep 15 mins | Cook 10 mins | Serves 4
You'll need 6 small bamboo skewers for this recipe.
2 x 250g stems ripe truss, mini roma or cherry tomatoes
Olive oil cooking spray
6 slices ciabata or sourdough bread
2 garlic cloves, halved
150g marinated goat's feta, drained
Extra virgin olive oil, for drizzling
Small basil leaves, to serve
Soak 6 small bamboo skewers in cold water for 5 minutes then drain. Cut each tomato from the central stem. Thread tomatoes onto bamboo skewers. Liberally spray with oil. Spray bread on both sides with oil and rub both sides with cut-side of garlic.
Preheat a greased char-grill pan or barbecue on medium-high heat. Cook tomato skewers, turning often, for 4-5 minutes until tender and juicy. Cook bread for 1-2 minutes on each side until golden.
To serve, spread bread with feta and top with tomatoes. Season with salt and pepper and drizzle with extra virgin olive oil. Sprinkle with basil leaves and serve.