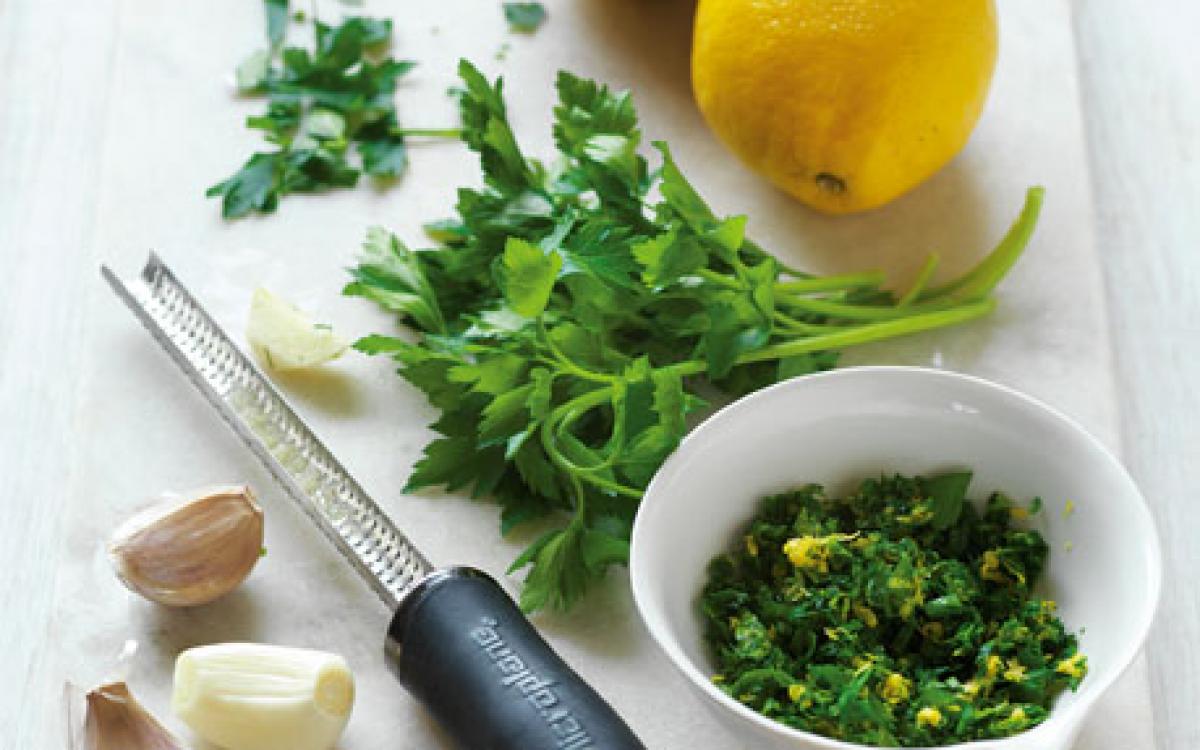 How to make gremolata in 5 minutes
Posted on Feb 01, 2017 | Tags: fruit and vegetables, gremolata, gremolata recipe, seasoning
Made in less than 5 minutes with two simple steps, gremolata is a fabulously quick and easy way to boost flavour, add freshness and flair to a myriad of meals. All you need are four basic kitchen ingredients.
Gremolata or gremolada (Italian pronunciation: [ɡremoˈlaːta] or Italian pronunciation: [ɡremoˈlaːda]) is a rustic-style combination of three simple ingredients: lemon zest, parsley and garlic, that when blended with olive oil together creates a flavoursome seasoning.
Traditionally an accompaniment to the Milanese braised veal shank dish ossobuco alla Milanese, gremolata is also delicious served with beef and lamb casseroles, spoon over rich vegetable soups, or as a seasoning to enliven tomatoes, lamb, salmon, chicken, potatoes and prawns.
Print Recipe
Gremolata Recipe
Finely chop ½ cup flat-leaf parsley leaves. Place into a bowl.
Add 1 finely grated garlic clove and 2 teaspoons of finely grated lemon rind and mix to combine. Serve with a drizzle of extra virgin olive oil.
Tip: For best results, use a microplane grater for the garlic and lemon rind so it is very finely grated.