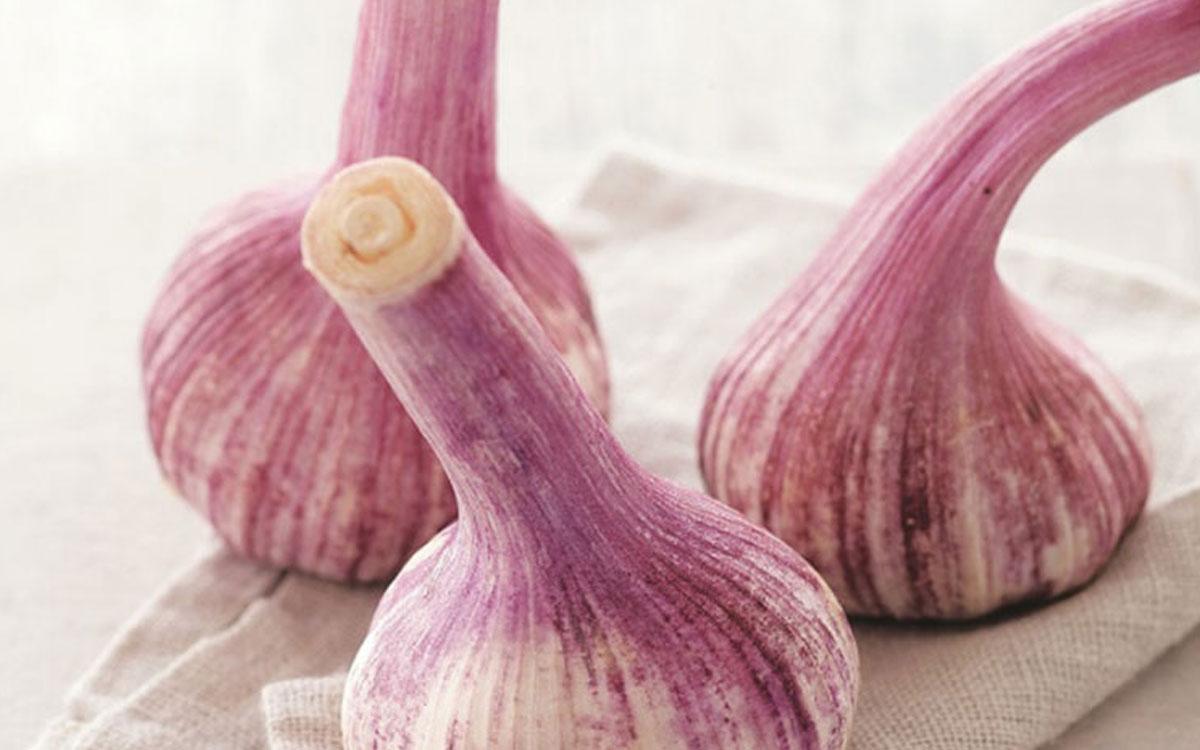 7 immune boosting Autumn vegetables
Posted on Apr 20, 2020 | Tags: autumn, fruit and vegetables
In response to the Government's advice to stay at home unless you must make essential trips for food, it's good practise to limit your number of trips to the shops each week.
The supply of fresh produce coming from the farms to your local greengrocer is steady and reliable and there's no need to panic buy and stockpile on food which you probably don't need.
Instead, make a list of our fresh, nutritious and long-lasting veggies which supply the body with plenty of immune boosting plant nutrients to help keep you well and make them the mainstay, of meals in the weeks to come.
1. Onions
Nutrients
Onions are a good source of fructo-oligosaccharides which act as probiotics, repopulating our gut with healthy bacteria.
Onions belong to the allium family which include leeks, garlic, shallots. They are particularly important in preventing cancer of the stomach, maintaining a healthy gut and lowering the risk of cardiovascular disease.
Sulphur compounds in onions which bring tears to our eyes, may help prevent tumour growth in the stomach, liver and colon.
Versatility
The onion is the most widely used vegetable in the world adding flavour to almost every cooked savoury meal you can make. Here are two of our favourites.
Recipes
VEGGIE SMUGGLER' BEEF CHILLI CON CARNE
FRENCH ONION SOUP WITH CHEESE BAGUETTE
Storage
Onions will keep for a month or longer stored in cool, dark, well-ventilated conditions in paper or sacking cloth, but not plastic. Peeled onions should be wrapped in plastic and stored in the fridge for 24 hours.
2. Potatoes
Nutrients
Potatoes supply the body with even more potassium than bananas. It's a mineral which plays an important role in muscle function and maintaining normal blood pressure. They are also a good source of fibre and vitamin C.
Look out for pink and purple skinned varieties such as Desiree, Royal Blue, Pontiac, and Purple Congo. Provided you leave the skin on you will benefit from anthocyanins in the pigment which can provide anti-inflammatory, and anti-viral benefits.
Worried about high blood sugar? Waxy potatoes such as Dutch Cream, Kipfler, Nadine, Nicola, Pink Eye (Southern Gold), and Purple Congo typically raise blood sugar levels more slowly than floury varieties.
Versatility
Let's face it, potatoes are the ultimate crowd pleaser and there's no limit to what you can do with the humble spud. Here are a couple of our favourite recipes.
Recipes
MASHED POTATO WITH KALE & GREEN ONIONS
CRUNCHY POTATOES WITH CHEDDAR CHEESE CRUMBS
Storage
The ideal temperature for storing potatoes is 7 – 13 °C. That is warmer than the fridge and cooler than the comfortable living room temperature. To delay sprouting, store potatoes in paper or sacking but never in plastic. Storing potatoes properly will not only quadruple their shelf life but will also preserve their vitamin C content.
3. Pumpkin
Nutrients
Pumpkins are an excellent source of the antioxidant beta-carotene, which is used to make vitamin A, an important nutrient for eye health.
Pumpkins also contain fibre for good digestion and manganese which helps the body utilise nutrients and ensure proper liver function.
The antioxidant beta -cryptoxanthin in pumpkin may help to reduce the risk of lung and colon cancer as well as rheumatoid arthritis.
Versatility
Even though we love pumpkin soup there's so much more you can make with pumpkin. Save money and buy one whole, make soup and try these two recipes below.
Recipes
FRAGRANT BUTTERNUT PUMPKIN SOUP
JAP PUMPKIN WITH PARMESAN & SEED CRUMBLE
Storage
Store whole pumpkin in a cool, dark, well-ventilated place for up to 2 months. Once cut, wrap in plastic and store in refrigerator for up to 10 days: Cut off and discard any damp, soft, sides of the pumpkin and use the rest.
4. Carrots
Nutrients
Carrots are hard to beat for the antioxidant beta-carotene, which is used to make vitamin A, an important nutrient for eye health.
Carotenoids found in carrots are plant compounds with powerful antioxidant activity which improves immune function and appear to reduce the risk of some cancers.
Soluble fibre, called pectin in carrots helps to feed friendly gut bacteria. Other nutrients such as vitamin K, B6, and potassium, promote bone health, blood clotting and regulate blood pressure.
Versatility
They are inexpensive, popular with kids and some might agree taste even better raw. Carrots have a lot going for them. We particularly love them in these two recipes.
Recipes
CARROT, KUMARA & CAULIFLOWER ROJAN JOSH CURRY
CHINESE ROASTED DUTCH CARROTS & CHICKEN
Storage
Baby carrots will store in plastic or in produce bags in the crisper of the fridge for 3 – 4 days. Large carrots will last 7 – 10 days. Before storing Dutch or baby carrots, remove the tops.
5. Potted parsley, sage, rosemary and oregano
Nutrients
The super-herb parsley is a great source of immune boosting vitamin C with anti-inflammatory and natural diuretic properties. It's also a very good source of potassium to regulate fluid exchange between cells and reduce high blood pressure.
Known for its anti-inflammatory and antioxidant properties, sage contains flavonoids, phenolic acids and oxygen-handling enzymes.
Rosemary is a rich source of antioxidants and anti-inflammatory compounds, which are thought to help boost the immune system and improve blood circulation.
Carvacrol and thymol are two compounds found in oregano which studies suggest may decrease the activity of viruses.
Versatility
The fragrancy of fresh herbs is an indication of potent antioxidants and plants chemicals which improve digestion and fight to neutralise free radicals in the body. Aside from all that, their flavour enhances pretty much every savoury dish.
Recipes
CARROT, TOMATO & CHICKEN QUINOA SALAD
FENNEL, FETA & POMEGRANATE SALAD
Storage
The 4 golden rules to growing herbs include:
Herbs need light – at least 6 hours a day.
Herbs enjoy humidity so give them a regular light mist using a water spray.
Don't overwater. Only water your pots when the top inch of soil is dry.
Herbs need drainage so make sure water can get out of the pot and drain away from the base.
6. Garlic
Nutrients
Sulphur compounds in garlic have been shown to support our body's detoxification process.
Raw garlic has antimicrobial and antiviral properties and may provide relief against the common cold and destroy potentially harmful bacteria in our gut.
The antioxidant and anti-inflammatory properties of garlic may also reduce the risk of cardiovascular disease.
Versatility
The medicinal benefits of garlic can be realised by taking 20 g raw garlic up to three times a week. Alternatively, you could crush raw garlic into salads and salad dressing and benefit from it deliciously.
Recipes
ASIAN CORIANDER PESTO WITH SALMON KEBABS
Storage
To maximum freshness, potency and flavour, store fresh garlic in a loosely covered container in a cool, dry place away from sunlight. Whole bulbs will keep fresh for about a month if stored properly. Remove any cloves that appear to be dried out or mouldy. Once you've cracked open a whole head of garlic the shelf life is reduced.
7. Ginger
Nutrients
Ginger contains very potent anti-inflammatory compounds called gingerols. Regular consumption can provide relief to people who suffer from osteo and rheumatoid arthritis.
The many bioactive compounds found in ginger accumulate in the gastrointestinal tract and can help alleviate nausea.
Components of ginger rhizomes may be useful in treating asthma and other respiratory diseases.
Versatility
Ginger is native to South east Asia where it's been used in food and medicine for centuries. For digestion, as a natural remedy to colds and flus, to reduce inflammation and supply the body with antioxidants, try grated ginger, hot water and lemon juice. Alternatively, you can try it in these recipes below.
Recipes
CORIANDER, GINGER & PORK WONTON SOUP
Storage
Wrapped in paper towel or stored in a paper bag, ginger will last for about a month in cool dry place. To keep ginger for several months, cut it into slices or chunks and preserve it in sherry, mirin or rice wine vinegar in a sterilised jar in the fridge.