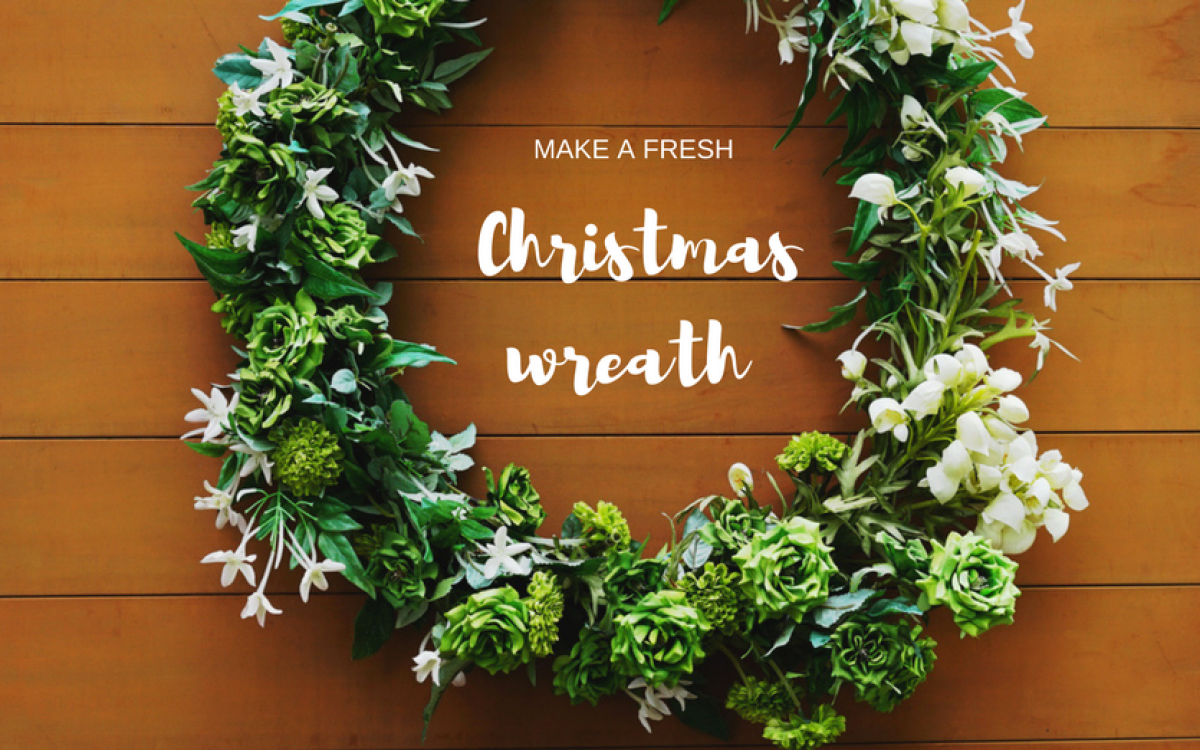 Tis the season: Floral Christmas wreaths you can make at home
Posted on Dec 11, 2019 | Tags: Christmas, Wreath, Christmas wreath, Flowers
Nothing prepares your home for Christmas more than a wreath on your front door. Freshly made with flowers and greenery, a wreath welcomes your festive season guests and gets you into the Christmas spirit every time you come home.
'People really appreciate the sense of occasion flowers bring,' says Jodie McGregor from Jodie McGregor Flowers in Annandale. 'We have customers who bring their wreath base back to us each year for us to redo and refresh. It's part of their Christmas tradition.'
Holly, spruce and mistletoe might be the European-style favourites, but natives like Christmas Bush and Kangaroo Paw are in season locally. Many natives also have the advantage of drying out well, so a wreath can be made up for a single event but stay colourful through the whole of the season.
Florist Maria Rizos from B&M Florist in Monterey suggests choosing dried flowers and foliage if you are using a wicker base. 'There are plenty of dried flowers and gum nuts that would work in wicker bases. And succulents can work well too - just spray them with water every couple of days in the heat.'
Making your own wreath is not as daunting as it might seem. It's simplest to start with a pre-made base and work the fresh flowers into that. Use florist foam and water it regularly if you need your flowers to last for the whole of December. However, wire, wicker and twine bases can all have fresh flowers woven into them for one-off events, parties or Christmas day entertaining. These gorgeous flower wreaths were prepared by Fresh Ambassador Edwina Bartholomew with blooms from the Sydney Flower Markets as part of the 2016 #flowerafortnight challenge.
  1)     Forget mistletoe, Christmas Bush is our native festive favourite. The red and green colouring is perfectly woven into a pre-made wicker wreath base.
 2)     Jasmine and gardenias adorn your door with fragrance as well as colour and charm. Whether you use florist foam or wicker as a base, fill out the wreath with additional greenery to ensure it looks spectacular and cooling, even in the Sydney heat.
3)     The striking architecture of native blooms can make up a wreath that everyone will comment on. Banksia and Kangaroo Paw are in season during the lead up to Christmas and work well together in a asymmetrical display.
4)     The very notion of adorning your door with flowers is enough to get you into the Christmas spirit, so the flowers themselves don't have to conform to a strict red, white and green colour palette. Flowers of any colour can be woven through a wicker wreath for some seasonal charm.