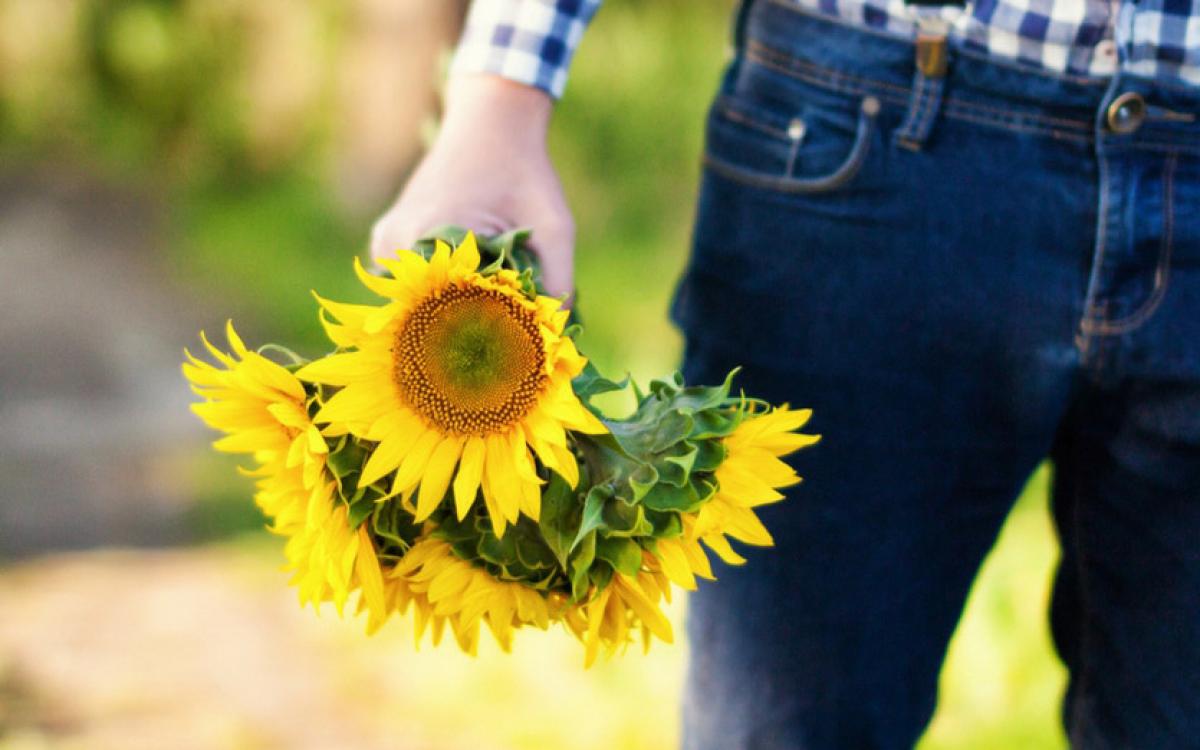 3 alternatives to red roses that still say 'I love you' on Valentine's Day
Posted on Feb 11, 2019 | Tags: flowers, valentine's day, sunflowers, phalaenopsis orchids, david austin roses
There's no denying the romanticism of gifting a beautiful bouquet of red roses to one's lover on Valentine's Day.
However, if you're looking for something a little less clichéd on February 14, there are plenty of alternatives to classic red roses that are equally as romantic.
Rebecca Syphers, who owns the floral design studio Porter and Hudson in the Southern Highlands, said she receives many requests for something other than roses on Valentine's Day.
Rebecca gave the following expert advice:
If you still want to say it with roses – the David Austin or another type of Cabbage Rose, in pink hues
Arguably far more romantic than red roses, David Austin Roses in soft pinks are perfect if your partner generally leans toward classic and timeless looks with a hint of glamour. Think Chanel, Moet & Chandon, and Rolex. "The Evelyn is a David Austin in beautifully soft blush and peach tones, and the scent is incredibly evocative and sweet all at once," Rebecca says. "On Valentine's Day, it's so important to remember fragrance."
Many other varieties of Cabbage Rose in darker pinks are well-suited to partners who love a vintage vibe.
Be warned: the Rolls Royce of roses, Cabbage types don't last very long.
Photo credit, Rebecca Syphers, Porter and Hudson
If money is no object – Phalaenopsis Orchids
You may not mind splashing out on what is one of the more expensive varieties of Orchids because the Phalaenopsis will last far longer than a rose.
"I tend to mix this with other Orchids and tropical leaves to give greater texture in a bouquet," Rebecca says. "With proper care, you can get up to six weeks from the Phalaenopsis."
To get longevity from the orchid, Rebecca advises changing the water weekly, trimming the stems on an angle each time, and keeping them out of direct sunlight. If the heads start to droop, you can give them 'a bath' by submerging them in water for an hour.
For unrequited or more friendly types of love - Sunflowers
"Sunflowers evoke feelings of happiness, and are a great idea if the relationship is only new or isn't a romantic one," Rebecca advises. "You might order these for a friend on Valentine's Day."
If all else fails, Rebecca advises going for something sentimental.
"I recently got an order from a man for Singapore orchids because that's what his wife had in their bouquet on their wedding," she said. "And you can't top that."