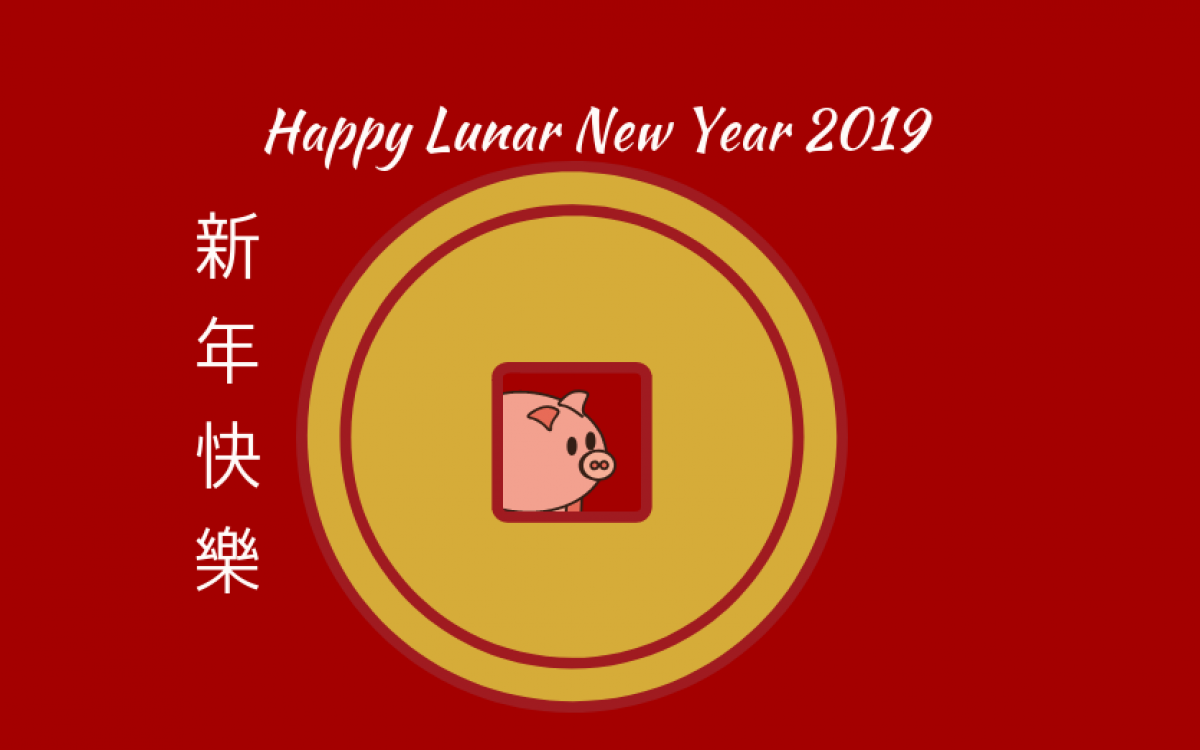 Celebrate Chinese New Year
Posted on Jan 29, 2019 | Tags: fruit and vegetables, chinese new year recipes, asian recipes, asian food, asian salads, lunar new year
This year the lunar calendar celebrates the year of the pig. If you can't make it into Chinatown, why not cook up these recipes to celebrate Chinese New Year at home. Bring the festival to your place with delicious recipes that make the most of fast cooking and easy to prepare Asian veggies and flavours. Add the zest of lime, the kick of chillies, the sweetness of lychees or the aromatics of coriander and you've got all the ingredients to spice up a tasty stir-fry.
Other ways to celebrate
Chinese New Year is not only about celebrating the start of a promising New Year but also wishing for a good harvest. Show your support for our hardworking growers and shop at your local greengrocer for your Chinese New Year inspired feast. They'll help you pick the best in-season produce to make a dish worth celebrating.
Popular fruits and vegetables for Chinese New Year celebrations in Australia
Apricots
Peaches and nectarines
Mangoes
Lychees
Oranges
Cherries
Grapes
Longans (fondly known as dragon's eyes)
Watermelon
Asian leafy greens (bok choy, choy sum, gai lum and on choy)
Pomelo
Fruit is often gifted or used as offerings with each holding a specified meaning. Pomelo, for example, symbolises good luck and family unity. The apricot's golden colours signify wealth. A pair of peaches offers wealth, abundance, long healthy life and great fortune for many generations.
The most common Chinese ways of saying Happy Lunar New Year are:
Gong Xi Fa Cai (Mandarin) and
Gong Hey Fat Choy (Cantonese).
Try this delicious 
BROCCOLINI, ZUCCHINI NOODLE & PORK STIR-FRY
 Prep 15 mins + chilling time | Cook 15 mins | Serves 4
If preferred, use sliced chicken thigh fillets instead of the pork fillet.
500g pork fillet, trimmed and thinly sliced
1tbs vegetable or peanut oil
1 medium brown onion, cut into thin wedges
2 garlic cloves, crushed
2 bunches broccolini, halved lengthways
3 zucchini, spiralised into noodles or thinly sliced using a julienne peeler
¼ cup roasted peanuts,
chopped Micro-herbs and steamed jasmine rice, to serve
Oyster sauce marinade:
¼ cup oyster sauce
¼ cup Shaoxing rice wine*
2 tbs salt reduced soy sauce
¼ cup brown sugar
1 tsp sesame oil
* Shaoxing is a rice wine used in Chinese cooking – it's available in the Asian food section in most supermarkets.
STEP 1:  To make the oyster sauce marinade, combine all ingredients in a medium bowl. Transfer 1/3 cup of the marinade to a small bowl and set aside. Add pork to the remaining marinade. Stir to combine and stand for 10 minutes.
STEP 2:  Heat oil in a wok over high heat. Drain pork and cook, in batches, until evenly browned. Transfer to a plate. Set aside.
STEP 3:  Add onion to pan and stir-fry for 3 minutes until tender. Add garlic and broccolini and stir-fry for 2 minutes until vibrant.
STEP 4:  Add pork and reserved marinade and stir-fry for 2 minutes. Toss through zucchini until hot. Scatter with peanuts and micro-herbs. Serve with jasmine rice.