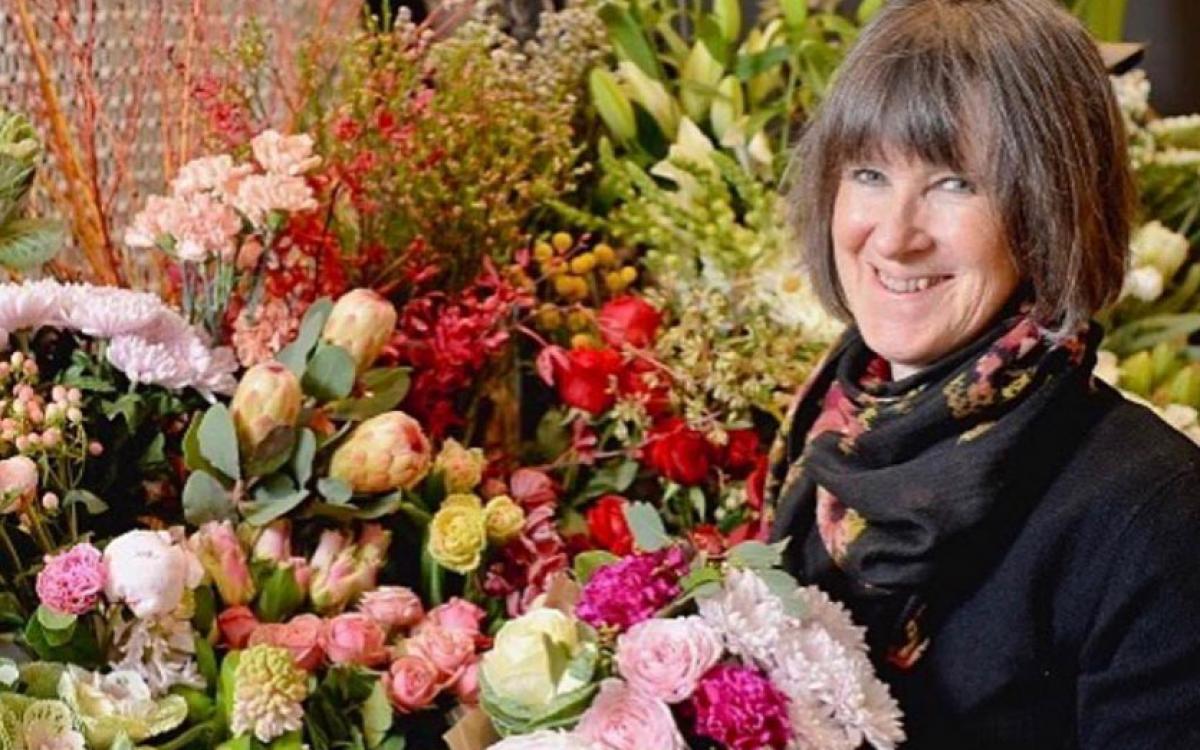 A day in the life of a florist: Bella Vista Flower Merchants
Posted on Nov 15, 2017 | Tags: fresh flowers, Florist, flowers, flower markets
Heather Tamsett from Bella Vista Flower Merchants has never had a 9-5 job. That's just the way she likes it. She runs her three flower shops in the Hills District of Sydney with her daughter and business partner Amelia Holland. Here she gives us a glance into ever changing her work day.
3.10 am: Heather's alarm goes off. She doesn't like to rush through the morning and leaves herself plenty of time for tea. These early starts are easier to face when flower selling is in your blood. As a girl, Heather lived in Leura and travelled down to Sydney by steam train to sell mountain flowers tied with flax to florists in Paddington.
Early morning at Sydney Flower Markets.
5 am: Arrive at the Sydney Flower Market. It's the direct interaction with the growers at the markets that she enjoys most. As she hunts for new and unusual blooms, she enjoys hearing first hand from growers. She listens to their joy and pride as they bring in new products. She shares with them their sadness when hail or bad weather destroys crops. She's found customers are interested in hearing about the families and personalities behind their blooms.
Heather skillfully selects her fresh flowers from multiple growers.
7.30 am: Heather heads back to deliver the flowers to each of her three shopfronts. Each store has different styling and subtly different flower requirements. Corporate orders are usually prepared first thing on Mondays at the Bella Vista store. Retail customers look on in fascination as Heather and her team prepare them.
Back in the stores - the striking floral displays are created.
10.30 am: After deliveries are done, Heather heads back to organise the cool room so that the freshest flowers are at the fingertips of florists.
12 midday: The afternoon is spent filling in where the business needs her most which makes every day different. She loves being able to interact with customers. All her shops sell their flowers by the stem and she loves watching her customers' joy as they 'walk through the garden' selecting their own blooms for their bunches.
Heather's talent for creating stunning bouquets is renown.
2 pm: Heather's day officially ends in the mid-afternoon, but she doesn't stop working. She is on standby for all three shops. She uses the time to visit nurseries, stock up on potted plants and visit growers. Because she works in her stores on weekends, Heather often invites friends on these trips to snatch precious catch up time.
6-7 pm: As the three stores close up for the evening, Heather is ready to receive their orders for the next day or step in and close up she needs to before she can put her feet up.
9.00pm: She collates orders and wish lists from her florists and makes sure her car is ready to go with buckets of water before heading to bed, ready to do it all over again.
Bella Vista Flower Merchants operate in three locations across the Hills district:
Bella Vista Flower Market
Shop 3,
Circa Retail
1 Circa Boulevard,
Bella Vista
Beautiful Blooms
289a Old Northern Rd
Castle Hill
Norwest Florist
Shop T15 Norwest Market Town
4 Century Circuit
Baulkham Hills
http://www.bellavistaflowermerchants.com.au/