Walk on the wild side: Craig Scott on the beauty and versatility Of Australian native flowers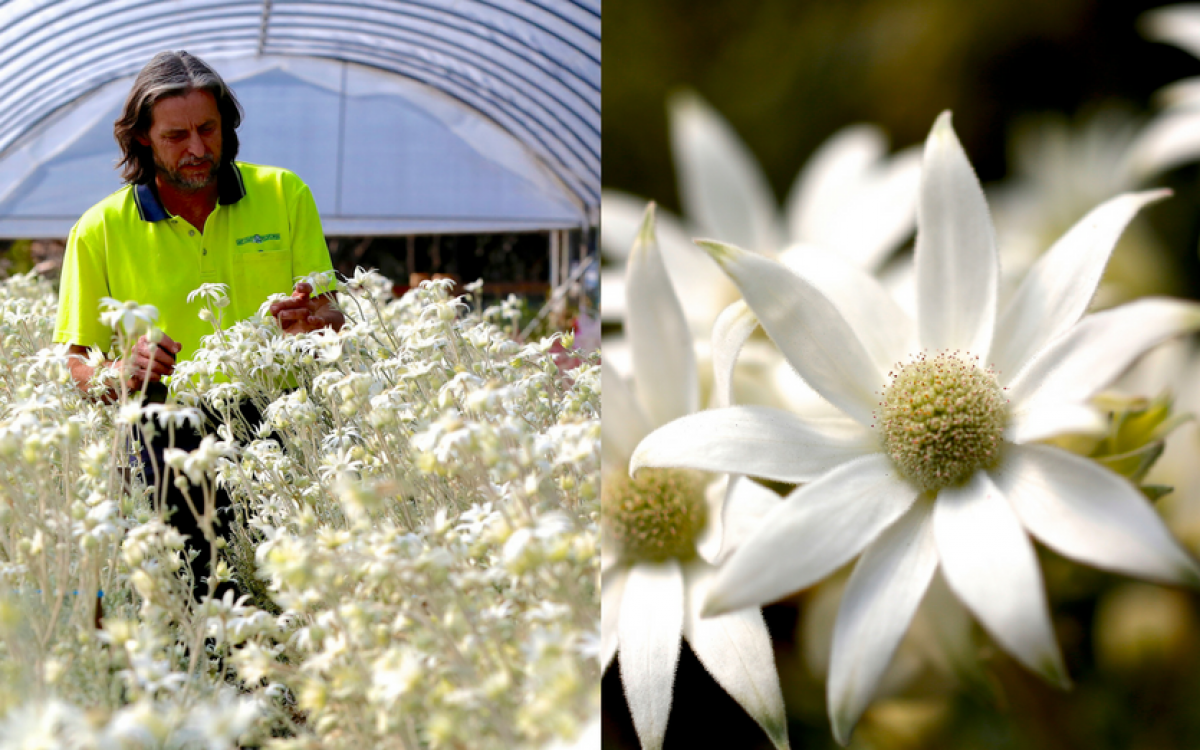 Walk on the wild side: Craig Scott on the beauty and versatility Of Australian native flowers
Posted on Oct 26, 2017 | Tags: fresh flowers, flowers, wild flowers, Flower Grower
Craig Scott from East Coast Wildflowers wants to clear something up. Not every 'wildflower' is an Australian native. That word describes both Australian natives and South African natives (like proteas). "It's very confusing and not something that's been set right," he says. For his part, it's the Australian native flowers that he really loves. They offer such diversity. "There's such a variety of native flowers in different shapes and sizes," he says. "Whether you want a wedding bouquet in soft delicate colours or something bolder like some of the banksias, gum nuts or flowering eucalypts."
Kangaroo Paws 
Craig, a fourth generation flower farmer, came to his property in Mangrove Mountain (one and a half hours out of Sydney) about thirty years ago. He grew traditional flowers before the passion to grow natives really took hold. Now he enjoys being part of an industry that is still emerging and developing. "You can be growing a hybrid that no one has ever grown before as a cut flower. It's a challenge, but it's also quite lovely to be doing something like that." 
White and red waratahs are striking and long-lasting, while tactical flannel flowers have a short season.
Australian natives are very seasonal, offering florists and flower lovers something new all year round. This seasonality is a constant source of conversation among his customers at the Sydney Flower Markets. "They've got something to look forward to. They ask 'when is the waratah season starting? Or when's the Christmas bush coming in?' That sort of thing."
Kangaroo Paw come in spectacular ranges of colours
Farming Australian native flowers is not as simple as some might think. There is such a diversity of climates across this country that a grower like Craig has to work hard to replicate those for each different species. Although some natives are hardy and can be grown without greenhouses, many are susceptible to root diseases. Native plants also tend to drink a lot of water and can be thirsty in the vase. Craig recommends recutting stems with sharp secateurs before placing the flowers in a vase at least a third to a half full. Regularly topping up the vase and keeping the blooms out of draughts and direct sunlight will them looking fresher longer.
Craig Scott admits that flannel flowers are his favourite
There are so many colours and styles of native flowers to work with throughout the year. This guide from East Coast Wildflowers gives you some general rules about what is best throughout the year.