Jennnifer Hawkins, Amanda Keller and Roxy Jacenko Reveal What's Behind Their Latest Flower Obsessions.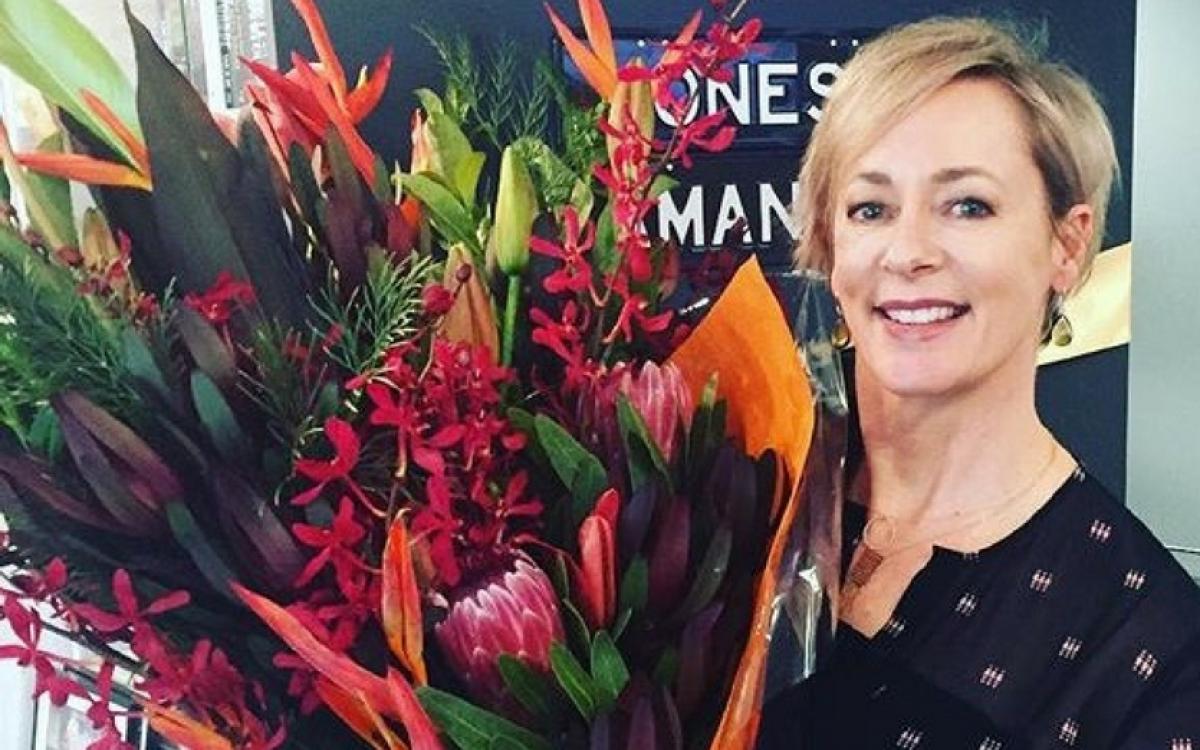 Jennnifer Hawkins, Amanda Keller and Roxy Jacenko Reveal What's Behind Their Latest Flower Obsessions.
Posted on Oct 16, 2017 | Tags: #flowers, celebrity
While these three local celebs live very different lives, they all share a great love of fresh flowers.  Jet-setting Jennifer Hawkins' recent trip to Italy's stunning Amalfi Coast is why she waxes lyrical about vibrantly coloured bougainvillea while PR Queen Roxy Jacenko's flower obsession is obvious from her Instagram feed and TV presenter Amanda Keller has a crush on tulips.
J
ennifer Hawkins
Australian model Jennifer Hawkins loves having freshly cut flowers and frangipani trees inside the northern beaches pad she shares with husband Jake, and takes inspiration from her many travel jaunts.
It's not surprising that Jennifer, who was recently named an ambassador for the new luxury travel site Bon Voyage, favours certain florals because they remind her of her travels.
One of the former Miss World's favourite places "on the planet" is Positano, where she travelled with husband Jake last year. Jennifer was captivated by Positano's glorious food, people and spectacular white grottos – and its romantic bougainvillea-filled landscape.
Jen's other favourites are cherry blossoms, which she grew fond of when in Japan and magnolias. "I just love deciduous trees," said the Newcastle-born model. "There's something about the leaves dropping off, they take on another personality."
 Amanda Keller
 The Living Room host Amanda Keller has a great appreciation for fresh flowers at home, but rewind to her flat-sharing days in the 80s and you'll find a different story.
"I shared a flat in Paddington with a girlfriend and she used to buy fresh flowers every week, which I thought was just the most exotic thing," Amanda says. "That a young person would spend her hard-earned money on flowers, while we were struggling to pay the rent - extraordinary! But it touched something."
Today, Amanda loves tulips and mixing more traditional flowers with natives. You're almost always likely to find stylish arrangements in both her kitchen and bathroom.
Amanda says she's great at buying flowers but when it comes to actually arranging them, she relies on the experts. "I'm just so bad at it, I have to phone a friend," she said.
One flower you're unlikely to find in her home is the humble carnation – despite it having special significance.
"I found an old photo the other day from when my husband proposed to me – he came round with this bag and after he proposed, he opened the bag and pulled out champagne and a bunch of flowers," she said. "Only just now, looking at the photo, did I see they were carnations. I was so overwhelmed at the time I didn't notice how modest they were."
But after years of marital bliss, it's clear the modest carnation worked a treat.
 Roxy Jacenko 
 It's no secret that Sweaty Betty PR founder and author Roxy Jacenko is absolutely nuts for fresh flowers. Take a quick stroll through Roxy's Instagram feed and you'll find the work of some of Sydney's finest florists, including Seed Flora, Mi Violeta and Lilic & Willow.  
Roxy has a fresh install of flowers in her home every Friday, usually of fragrant white and greens.
"I like to have a fragrance but depending on the season, sometimes I'll forego fragrance for the style of bloom," she said. "I am obsessed with fishbowl vases – the simplicity is what I think is so fab, ensuring that you're not taking away from the beauty of the arrangements."
 If you really want to make an impact on this astute businesswoman, say it with David Austin roses – her favourite - and the bigger the arrangement the better.
"I like FULL and round arrangements," Roxy says. "I have never been one for a sparse minimal arrangement when it comes to florals."