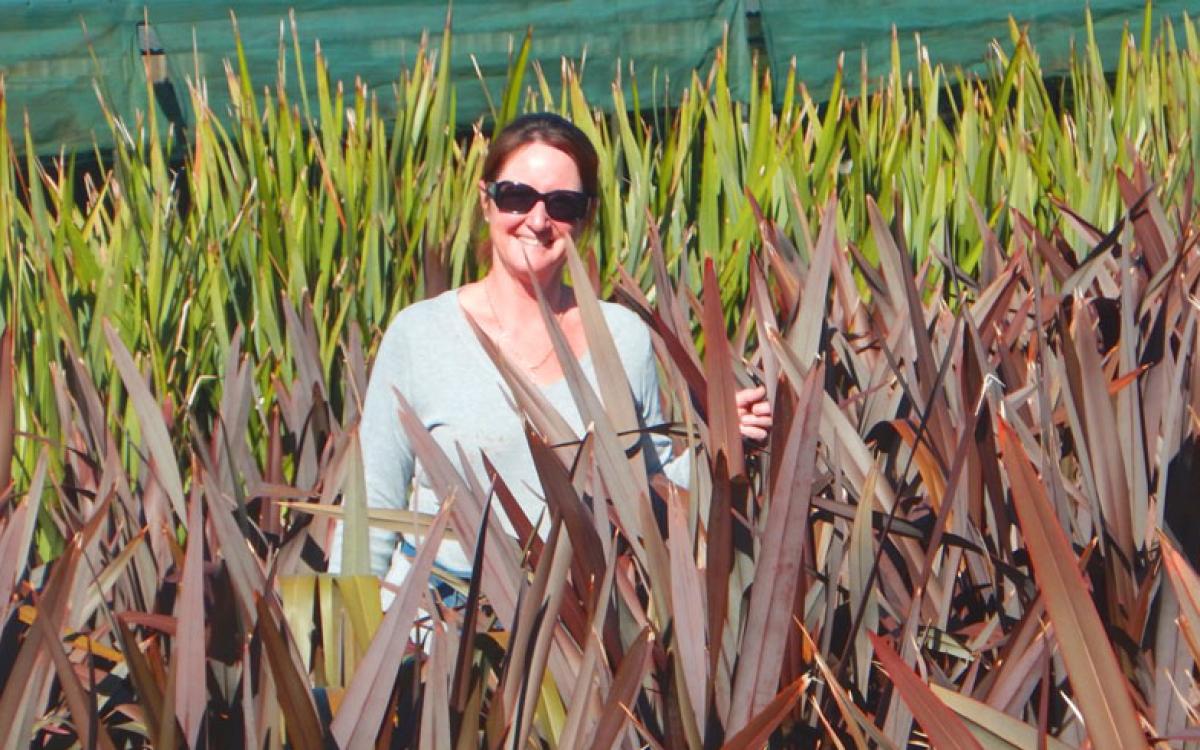 "Why greenery is so in vogue right now."
Posted on Oct 16, 2017 | Tags: fresh flowers, greenery, flora trends, growers, Sydney Flower Mmarket
We can thank globalisation and social media for the current trend toward lots of greenery says Eagles Green Supplies owner Rick Eagle.
And Rick would know – Eagles Green specialise just in foliage, with an 8-acre farm on the Central Coast of New South Wales where they grow their own foliages plus handle a great many varieties sourced from around the globe.
"Globalisation has changed our industry more than anything – some of your bigger florists travel overseas and they bring trends back, or were able to more easily research floral and foliage trends online," says Rick, who sells a huge range of foliage at the Sydney Flower Market.
8 reasons why florists are getting creative with foliages
Florists are using foliages increasing as they adore the fresh crisp look.
Foliages embellish arrangements adding a more natural look and there is an intrinsic link to nature that creates balance. 
Adding foliages to vase arrangements adds dimension
Glossy leaves are fabulous for lining a vase to discretely hide stems.
The extensive variety of foliages now available adds interesting textures and volume to bouquets and arrangements.
The combination of foliage colour, texture and shapes, adds contrast and WOW factor. 
It is on trend to use small flowers with large leaves
Combining foliages of different colours and textures for table runners and vase arranges is striking and offers good value for money when you need to create a large display.
 While the rest of Sydney sleeps, it's an early rise at the Sydney Flower Markets
"Over the past few years, we've seen a big emphasis on greenery. In the old days, greenery was something you added to your flowers, whereas now, some of the more trendy Sydney florists do a lot of work with everything but flowers. It's come from overseas somewhere and I'm sure it has a lot to do with the interior trend toward minimal Scandinavian looks."
He says the photo-sharing social media app Instagram may have been responsible for bringing the 'green wall' concept so in vogue right now to Australia.
"A green wall is simply a backdrop or a wall covered in different sorts of foliage," he said. "It's typically a cascading mix of things. Ferns, monstera leaves, and anthurium leaves are perfect, as is anything that trails."
Rick and Kathy Eagle's huge selection of foliages seen here at the Sydney Flower Markets
"And it's not just your big commercial events wanting them - they've even become big for weddings in the last few years."
Eagles Green Supplies originally traded as Goldenvale Nursery and was Rick's wife's family business, dating back three generations. Rick's wife, Kathy, has worked in floristry since she was fifteen. Rick left his profession as a motor mechanic to run the business with Kathy.
Kathy from Eagles Green, pictured here, is a regular face at the Sydney Flower Markets
 10
 on-trend greenery and foliages  
Viburnum
Cordyline leaves and tops
Philodendron leaves
Assorted magnolia foliage
Monstera leaves
Gymea leaves
Leather fern
Ming fern
Umbrella fern
Rhapis palm.
This all green bridal bouquet by Vanessa Pringle Floral Designs showcases foliage and demonstrates how tactical and stunning an all green bouquet can be.