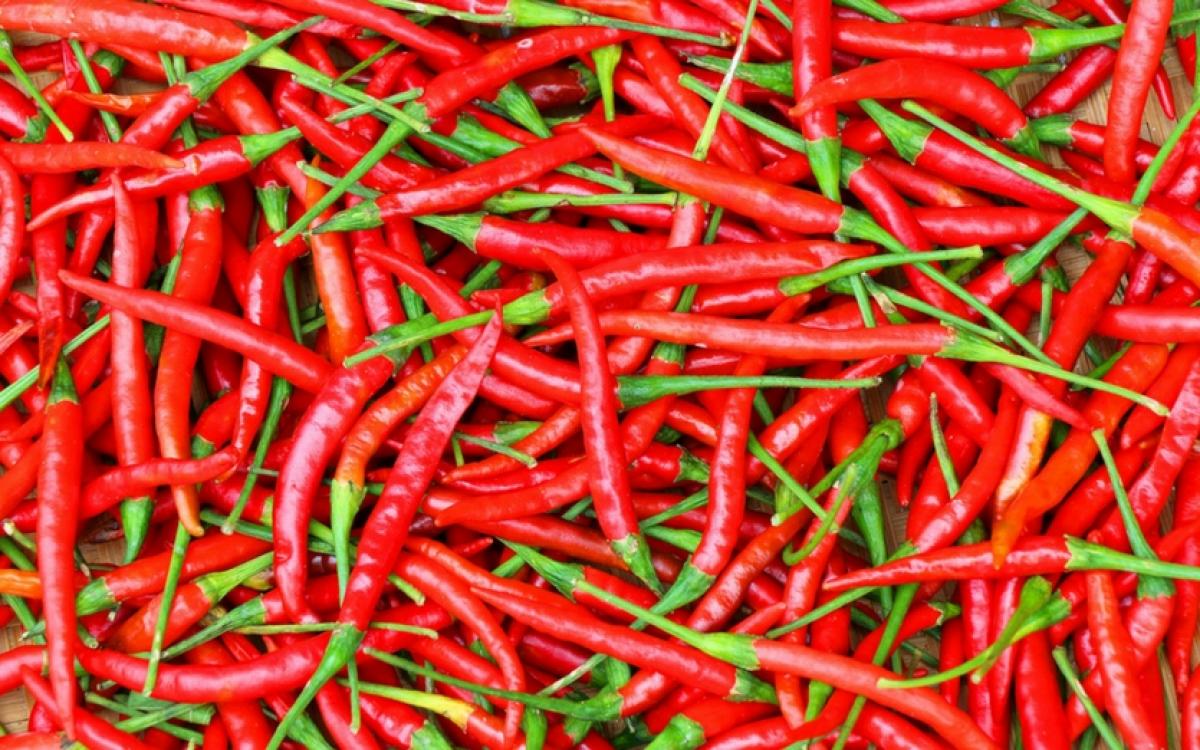 Some like it HOT - Know your chillies and their heat rating
Posted on Aug 17, 2017 | Tags: fruit, chillies
Buying
Choose vibrant coloured chillies with glossy taut skin.
Storing
Store chillies in a snap-lock plastic bag or airtight container in the crisper. Use within 2 weeks. For longer storage, freeze chillies for up to 6 months.
Preparation
It's best to wear rubber gloves. If you like a chilli flavour but prefer less heat remove the seeds. To remove seeds, halve chilli lengthways and scrape out the seeds with the tip of a teaspoon. Slice or chop the chilli as required.
Varieties and their uses
Long red and green chillies 3-4/10*
Vary in heat but a good all round chilli with a mild flavour. The red ones are slightly sweeter. Slice and add red chilli to all sorts of salads, pasta sauces and stir-fries. Add green chillies to salsas.
Bird's eye chilli 7-8/10*
An intensely-flavoured compact chilli with thin skin. Excellent in south-east Asian dishes like curries, laksa, Thai salads and dipping sauces as well as curry paste. The unripe green bird's eye has a more intense sharper flavour.
Jalapeno chilli 8/10*
A small fleshy fiery chilli with a similar texture to a capsicum. Excellent in Mexican dishes, salsas and guacamole and it teams really well with tomatoes.
Thai chilli 7/10*
A small thin chilli in a range of colours with distinct hot chilli flavour. Use it in south-east Asian curries, soups and stir-fries.
Habanero 10/10*
A very hot plump fleshy chilli that certainly packs a punch of flavour! Available in a range of colours. Dried habanero is used in the now popular, chipotle mayonnaise.
*Heat rating