Is our love affair with the bouquet toss over? We look at the hottest new wedding trends.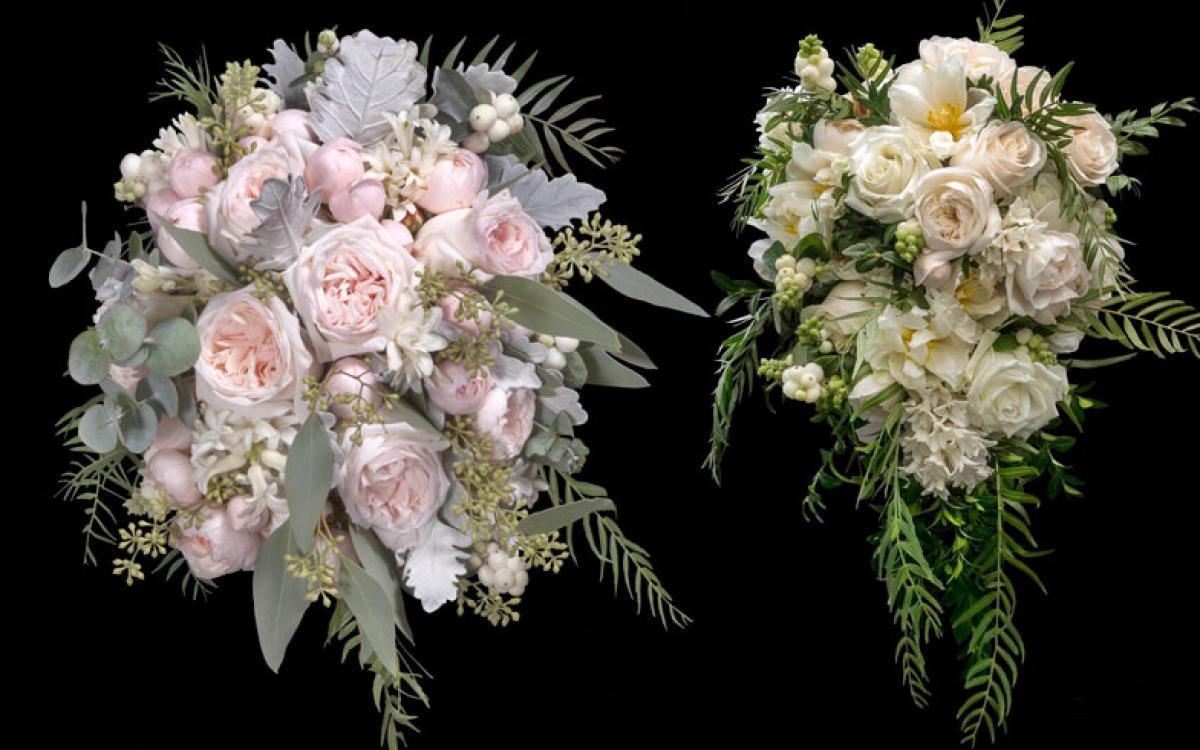 Is our love affair with the bouquet toss over? We look at the hottest new wedding trends.
Posted on Aug 08, 2017 | Tags: autumn weddings, wedding bouquets, wedding trends, flowers, fresh flowers
A new report from the US reveals that the trend for larger wedding bouquets has led to bridal flowers so large they're leaving brides with aching arms at the end of the day – and have seen the end of the bouquet toss. So we had to ask, are we going the same way?
Thankfully, while bouquets are getting bigger here, the bouquet toss is still alive and well. 'Right now it's the trend to carry a messy unstructured bouquet that looks like you've just picked it from the garden –these are hard to throw (and most brides want to keep them anyway) so many brides now also have a smaller matching bouquet made to throw at the bouquet toss,' says Mira Bijelic from Ocean Flowers Beaumaris in Victoria.
Further adding to the deconstructed look, the fastest growing 2017 floral wedding trend according to image site Pinterest is to skip flowers in your bouquet and venue decor and just to use foliage. This echoes the trend for all things green that started when Pantone named its garden-inspired shade Greenery its Colour of the Year.
Floral designer Julia McDougall from Willa Floral Designs in the NSW Hunter region says we're definitely embracing the foliage trend too, 'we're making a lot of foliage-only bouquets created with a mixture of textures and tones of greens, soft grey-greens and a hint of berries.' Leafy native plants like eucalyptus, olive leaves, bay and pepper berry are all perfect for the natural vibe.
Using foliage also helps keep large bouquets lighter. 'A florist should think about the whole of the bride's experience, not just what the flowers look like and in a large bouquet consider plants that give volume but without weight – foliage is great for this but you can also remove heavier stems from flowers like roses and use wire to secure them in place instead,' says Susan Avery from Susan Avery Flowers and Events in Sydney's Double Bay. Another trend Susan is seeing is brides wanting to create bigger bouquets by using flowers like roses when they are in full bloom rather than the younger, smaller, plants. 'Lush, full flowers like hydrangeas, dahlias, peonies and ranunculus, when they are in season, are also good for creating a wider bouquet,' she told us.
 Photo Susan Avery
Finally, expect the unusual – US bouquets have started featuring vegetables like artichoke or cabbage and Mira Bijelic has recently designed bouquets with cut lemons and cinnamon sticks and says vines and berries are really popular for the vineyard weddings. 'Most brides though still want beautiful native flowers created from whatever is in season,' says Mira.
For upcoming winter weddings that means anemone, hyacinth, jonquil, snowdrops and sweet peas.  And if your favourite isn't in season for your wedding day, adopt the trend spotted by award winning florist Kyla Helgeson from Adelaide's The White Orchid Floral Design and add dried versions of your favourite flower to your bouquet or even your headdress.