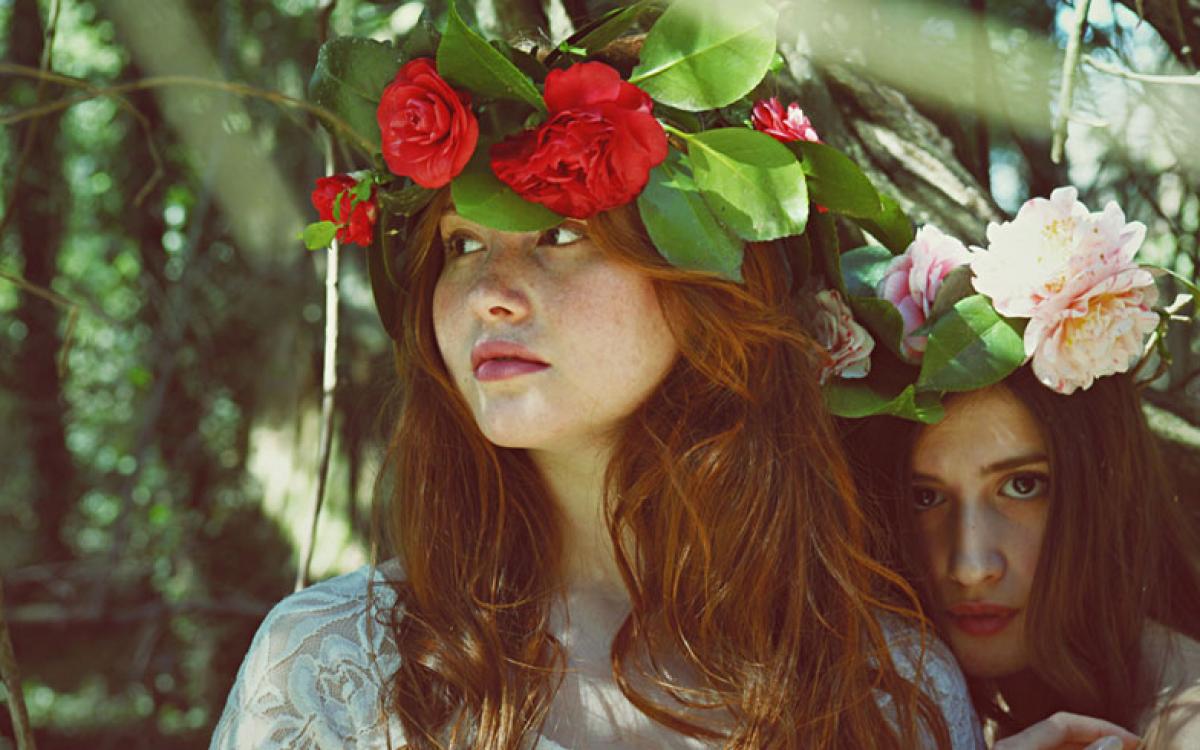 How to nail a flower crown without looking like a bridesmaid
Posted on Apr 21, 2017 | Tags: flowers, flower crowns, floral crowns
Wonder mare Winx may have been the star of the Sydney autumn racing carnival, but in the Fashion Stakes the undisputed winner was the stunning array of flower crowns on parade.
From ethereal halos to whimsical crowns to sculptural floral delights, racegoers took inspiration from both Hollywood and festival culture.
Time to pop away the fascinators and hats (for now), and keep following your nose to the local florist, say those in the know.
Flower crowns have been growing in popularity for the last year or so with more requests for them for a variety of occasions.
Among the popular requests are whimsical, garden-style and a little bit boho as seen worn here by English designer Alexa Chung, who is one of the many celebrities influencing the trend.
 Alexa Chung is often seen wearing a pretty flower crown to adorn her outfit
Orchids and lisianthus are great examples of flowers that will go the distance, and it's ideal to go with nuts and foliage for a textured look.
Whatever combination you do settle on it's imperative that you get an expert to construct the final look to ensure the correct fit.
Lucette Yusef, founder of online floral delivery service The Daily Bunch says she's definitely noticed the buzz around for flower crowns this year and is often asked to create custom designs for clients.
"My top tip would be to have your flower crown professionally wired, rather than made with a glue gun, or other ways," adds Lucette.
"Taping and wiring the stems using the traditional method isn't quick but it seals in all the moisture in the stem of each flower making it stay fresher and more vibrant for longer."
Lucette says flowers can wilt all too quickly if you're spending the day outdoors so the method your florist uses can mean the difference between a gorgeous flower crown long into the evening, or one which is wilting before the After Party.
If you don't feel the full flower crown look is for you, don't fear, says Lucette.
"Sometimes a small cluster of blooms wired onto a simple band of ivy can look just as impactful.
Vanessa Hudgens shows off her feminine side with her dainty flower crown
 "The best thing about hand-made flower crowns are that each one is unique; you can create the perfect accent to your outfit and know that no-one else will be in the same headgear."
 Top celebrity stylist Terri Robertson-Kirkwood says the most important thing to remember is that the crown needs to be an oval shape not round.
"This is due to the fact your head shape is actually oval, not round as it is often mistaken for," says Terri.
Beyonce poses with a bright flower crown matching her lipstick
"Make sure it is also trialled before the day and to secure backcomb a section of the hair and secure with bobby pins sitting 3cm from the back of the ear. Place the crown or embellishment in first then rearrange hair around it."
Julie Wallace, from Verdaflore in Oatley says "Long lasting and on trend, plump and angular succulents create a statement crown." Verdaflore show you how easy it is to create your winning crown.