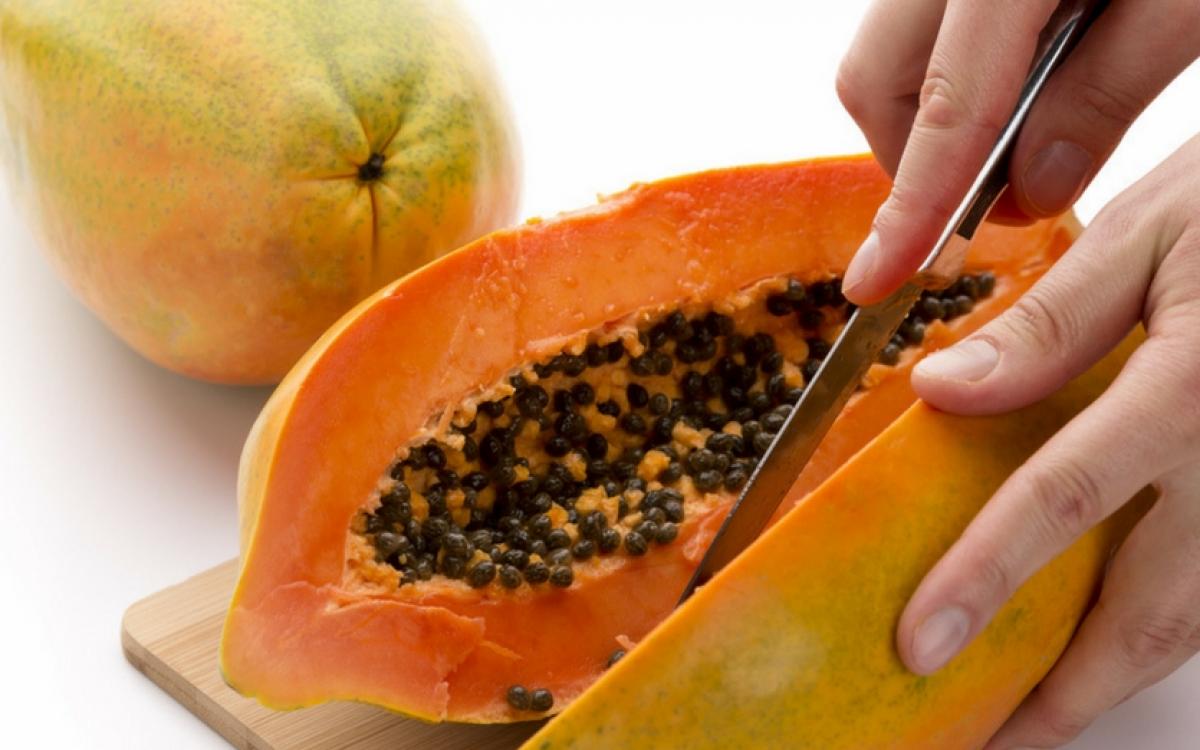 Papaw quinoa breakfast bowl Shenannagans
Posted on Mar 24, 2017 | Tags: papaw, papaya, shennANNAgens, breakfast ideas, fruit and vegetables
"Breakfast….. They say it's the 'most important meal of the day'. But friends, I just can't get into it" says Anna Johnston, the founder of popular food and travel website ShenANNAgans, because I'm really not that interested in eating before 10am… sometimes even 11am. I only eat breakfast because I know that is what I am supposed to do. Generally I'll grab something that's quick, easy and mostly un-exciting. And to be completely truthful, usually lacking in substance.
But this week, things are different. I've been chowing down on these most gorgeous Papaw Quinoa Breakfast Bowls. Guess what, I actually WANT to get up and get cracking because I get to eat one of these bad boys.
I first had a version of these breakfast bowls a decade ago on a family holiday to Port Douglas in North Queensland. I can't remember all the ingredients exactly. I just remember my socks being knocked off by all the unique and tropical flavors. It tasted unlike anything I had ever eaten before.
One of the best things about these Papaw Quinoa Breakfast Bowls is that you can whip them up at home and enjoy a restaurant style feed even when you're half asleep. Sometimes I change up the yoghurt flavour. Sometimes I sprinkle toasted muesli in lieu of the nuts. Don't be afraid to get creative and have a little fun!
The amounts listed in the recipe below are just a guide, because everything in it will depend on the size of your papaw. Sometimes they can be the size of footballs and sometimes they are only half that size. So just do what looks (and tastes) good to you.
PAPAW QUINOA BREAKFAST BOWL
Preparation time: 10 minutes Cooking time: 15-20 minutes (rice and quinoa)
1 papaw or papaya
1/2 cup cooked quinoa & brown rice mix
2 tablespoons yoghurt
1/2 cup blueberries
1 tablespoon honey, maples syrup or golden syrup, optional
1/4 cup activated almonds
1 tablespoon Craisins (Cranberries) 
1. Slice the papaw in half lengthwise. Scoop out and discard the seeds.
2. Combine the cooked quinoa and brown rice. If you want to sweeten things up a little, stir through some honey, maple syrup or golden syrup. Spoon all of the ingredients into the centre of the papaw, using the papaw as your bowl, dividing them evenly between the two halves. AND…. Enjoy!
So what are activated almonds, you ask?
Activating your nuts (Ha! #punintended) may be on the latest buzz 'super food' list, but they say what makes activated nuts so special is that usually nuts are full of enzyme inhibitors (enzyme inhibitors can make digestion more difficult for us) that prevent them from sprouting in dry conditions. So if you soak the nuts, you trick the nut into starting to sprout - which is awesome because a nut in sprouted form has nutrients that your body can more easily absorb. Which means, more of the good nut stuff for your body.
ACTIVATED ALMONDS
Preparation time: 2 minutes Cooking time: 12-24 hours soaking + up to 24 hours drying
2 cups raw almonds (not roasted or salted)
3 cups of water, or enough water to cover the almonds in a bowl
1. Soak the almonds in the water for 12-24 hours
2. Rinse the almonds under running water 3. 'Dehydrate' the almonds on low heat on the lowest temperature your oven. This will take anywhere from 6-24 hours, depending on the temperature you're using. The nuts will be done when they feel (and taste) dry
Yellow Papaw or Red Papaya
Papaw is rounder and larger than red papaya and has a pale orange skin. Its flesh is a distinct yellow colour and generally is sweet eating that papaya Papaya is pear or oval shaped with a greenish –yellow coloured skin. It has a bright orangey-red flesh and is sweet eating.
Good For You
One of the most nutritious fruits, papaw and papaya are a rich in vitamin C and beta carotene, which the body converts to vitamin A. Both papaw and papaya are a rich source of antioxidants.